This post is about the CoinMarketCap airdrop by ChainGPT.
So far, the project has garnered more than 7 million followers on CoinMarketCap.
The airdrop began on the 23rd of October, 2023, and will end on the 7th of November, 2023.
That means we have 3 days to go!
I will tell you how to join the airdrop and all you need to know about the ChainGPT project in the subheadings below.
Happy reading!
---
1. First Things First: What is ChainGPT?
ChainGPT is an extensive language model (LLM) designed explicitly for blockchain and crypto-related topics.
It is trained on a massive dataset of text and code from the blockchain space, including whitepapers, smart contracts, and research papers.
ChainGPT is used for a variety of tasks, including:
Generating text, code, and scripts related to blockchain and crypto
Translating languages within the blockchain space
Answering questions about blockchain and crypto in a comprehensive and informative way
Identifying and auditing smart contract vulnerabilities
Generating market insights and trading signals
ChainGPT is still under development, but it has the potential to be a powerful tool for individuals, developers, and businesses in the blockchain and crypto space.
The ways ChainGPT can be used include:
A developer can use ChainGPT to generate code for a new smart contract or to audit an existing smart contract for vulnerabilities.
A trader can use ChainGPT to generate market insights and trading signals.
A researcher can use ChainGPT to generate new hypotheses and research questions.
A writer can use ChainGPT to generate content for blog posts, articles, and whitepapers.
A student can use ChainGPT to learn about blockchain and crypto more engagingly and interactively.
ChainGPT is a valuable tool for anyone who wants to stay ahead of the curve in the rapidly evolving blockchain and crypto space.
We will look at the ChainGPT token briefly before I tell you how to join the airdrop.
---
2. ChainGPT Token – CGPT: What Are The Benefits?
ChainGPT Coin (CGPT) is the native token of the ChainGPT platform.
CGPT is used to power the ChainGPT ecosystem, including:
Paying for services on the ChainGPT platform, such as using the AI-generated news, trading assistant, AI chatbot, NFT generator, and smart contract auditor.
Staking CGPT to earn rewards.
Participating in governance votes on the ChainGPT platform.
The ChainGPT team plans to use CGPT to fund the development of new AI-powered tools and services for the blockchain and crypto space.
They also plan to use CGPT to create a decentralized community around ChainGPT and its products.
CGPT is currently listed on some exchanges, including:
Here are some of the potential benefits of holding CGPT:
Access to exclusive features and services on the ChainGPT platform.
The ability to earn rewards by staking CGPT.
The opportunity to participate in governance votes on the ChainGPT platform.
Potential price appreciation as the ChainGPT platform grows and evolves.
However, it is essential to note that CGPT is a relatively new cryptocurrency, and its price is volatile.
Investors should consider their investment goals and risk tolerance before investing in CGPT.
Now to the day's business – how to join the ChainGPT and CoinMarketCap airdrop.
Read all about that below.
---
3. How To Join The CoinMarketCap and ChainGPT Airdrop
Joining this airdrop will not cost you any money – just your data, a lil' bit of your time, and 50 CoinMarketCap diamonds.
With an internet-enabled device, follow these steps:
Step 1
Visit https://coinmarketcap.com/ and click on 'Sign Up' to create an account. Fill in the required info and click on 'Create an account.'
Step 2
Verify your account using the verification code sent to your email.
Step 3
Log in to your account and complete your profile.
Complete the required tasks and click 'Save and get your gift.' The gift is 50 CoinMarketCap diamonds.
Step 4
To access your gift, click the diamond icon💎on the homepage and collect your diamond for the day.
And for the next 7 days, you will have diamonds to collect each day.
After that, click on "Check Diamonds.'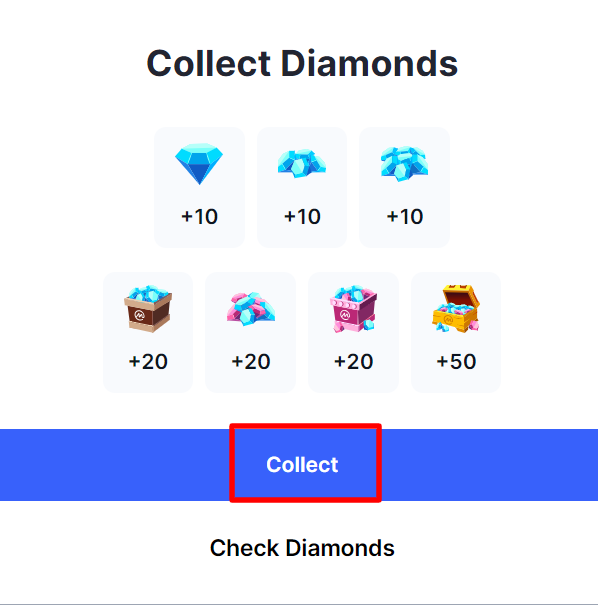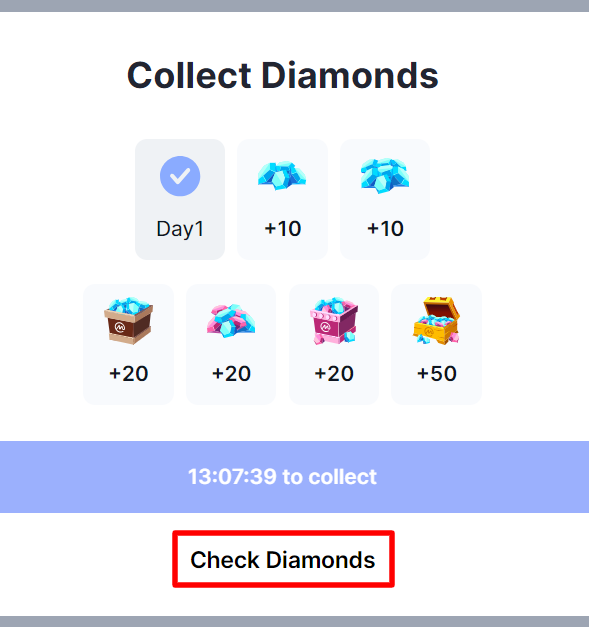 Step 5
You will see the number of diamonds you have. There are other tasks you can carry out to collect more diamonds, like predictions and using the CoinMarketCap app.
Click on 'Diamond Rewards' to join the ChainGPT airdrop.
Step 6
Click on the airdrop box and follow all the directions given.
You will be charged 50 diamonds to participate in the airdrop.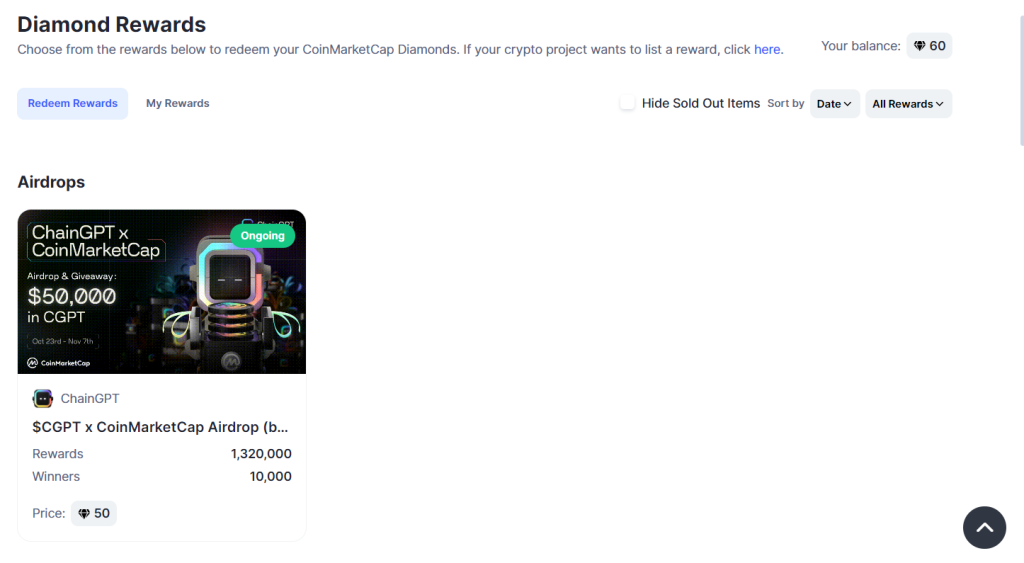 There you have the steps to join the CoinMarketCap ChainGPT airdrop.
I hope the steps are clear enough.
Join the airdrop NOW, as it ends in 3 days.
Leave me your questions and comments in the box below.
You can share on your social media platform to inform others of the airdrop.
And be sure to check back, as I will keep you updated on any news from the airdrop.
Till my next post, keep hodling!