Welcome to our coinearners.club review.
Coinearners.club seems to have up-ed their marketing game recently. News about them and the opportunity they provide can be found all over the internet, from websites to social media platforms and online forums.
We have been bombarded with requests from our passionate subscribers, asking us to have a critical look at this opportunity to know if it is legitimate or just another random scam.
In a response to the yearnings of our subscribers, we have gone into extensive research on the coinearners.club platform and are happy to share our findings in this coinearners.club review.
If you wish to know more about Coinearners.club, then I am glad to inform you that you have come to the right place.
Before going further, we will like you to know that Nigeriabitcoincommunity is in no way affiliated with coinearners.club. All the information contained in this review are products of thorough research, intended to guide you towards making the right decision.
Let's get down to business.
---
Coinearners.club Review – Background information
We always advise that before you invest your money in a platform, you should try as much as you can to know the faces responsible for the safe handling of your investments.
If an investment platform promises to take your money, invest it for you, and pay you returns on your investment but does not provide its owners' information, then you have every reason to question the legitimacy of such a platform.
Investing in a platform like that is as good as plugging your money into a tree and expecting it to give you returns.
For goodness sake, if they are to take your money and promise to pay you returns over a specified period of time without you participating in whatever investment they advertise, at least know who they are.
If a stranger walks up to you on the street and asks you to give them your money and they will give you twice your money in 24 hours, what will be your reaction?
At best, you will shove the stranger off, issue him/her a stern warning, or even call the police.
The same principle should be applied online as well; you don't have to approach online affairs any different from the way you approach offline affairs.
Now, in the case of coinearners.club, they claim to be a group of professional traders who will manage your investment and provide you guaranteed returns.

They claim to "utilize cutting edge technology and trade a diverse range of currency pairs". But do not explain the kind of technology they have in place or provide proof for their trading activities.
So, right off the bait, coinearners.club shows signs that have been consistent with scam platforms we have reviewed in the past.
Chances are, coinearners.club is just another scam HYIP (high yield investment).
Ownership Information
All efforts to know the admins behind coinearners.club yielded no results. The domain "coinearners.club" was registered privately – meaning, whoever registered it does not want to be known.
However, coinearners.club claims to have been launched on September 7th 2015, but information on its domain registration states that the website was created on February 16th, 2018.
Why will an investment platform hide its ownership information and give a false launch date?
Apparently, the fake launch date (2015) was formulated to make the platform appear credible in the eyes of its unsuspecting victims.
Furthermore, we found out that coinearners.club was registered from the state of Massachusetts, U.S.A.
However; there is a great possibility that the location provided is false, and might have been done from a computer with a VPN randomizer.
But, if its point of registration is true, then we might have a clue as to its creators.
Recently, scam platforms from that region like the recently busted Telexfree scam have been known to be run by Brazilians. Reports have it that Brazilian migrants abound in the state of Massachusetts, and some of them have had their hands soiled with Ponzi schemes and HYIP scams.
Moreover, a platform we recently reviewed "mining capital coin" claims to be located in Boston, Massachusetts. Mining Capital Coin runs an illegal service, promising its affiliates returns on their investments — same as coinearners.club.
Anyone who wishes to investigate the true face behind coinearners.club should begin their investigation with the knowledge that Mining Capital Coin run by a Brazilian named Jr Caputti and coinearners.club (unknown admin) all operate from the same location.
Summarily, the fact that the admins of coinearners.club do not want to be known can only mean that they are operating illegally, cannot be sued, and so should not be trusted to deliver on their promises.
Secondly, the false launch date on the coinearners.club website goes to show that the platform was built from a foundation of lies and deceit.
Thirdly, the platform's location is home to a variety of scams, each offering the same service, but with sinister motives.
---
Coinearners.club Review – Compensation Plan
Coinearners.club requires that its affiliates choose between 3 investment packages. They are as follows:
Plan 1: Invest between $10 and $5,000 to earn a 127% ROI in 24 hours
Plan 2: Invest between $50 and $20,000 to earn a 167% ROI in 3 days
Plan 3: invest between $1000 and $30,000 to earn a 251% ROI within 4 hours
All investments are to be made through perfect money, Bitcoin, Ethereum and a variety of other digital currencies.
Coinearners.club choice of untraceable deposit methods is another red flag that any wise person should be wary of. It is practically impossible to trace payments made through such mediums, and once your money goes in, it is irretrievable.
As you can clearly see, the investment plans have the same price range; they all overlap and range from $10 to $30,000. The higher plans (plan 2 and 3) promise larger returns at ridiculous timeframes, but mean you have to invest more.
It is pretty obvious that everything here is tailored towards stealing more of your money.
---
Conclusion
The problem here is not Coinearners.club, I think the problem is with individuals who believe in making 251% ROI in 4 hours by doing nothing but plugging their money into a magical website.
If you go ahead to invest in Coinearners.club, then you obviously have to donate your brain to charity.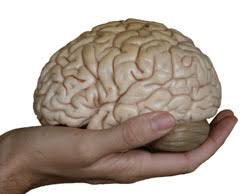 The handwriting on the wall is clear… Coinearners.club is a SCAM!!
KEEP OFF!!
That's all we have for you on coinearners.club, do check back for more brain awakening reviews.
If you enjoyed reading, please hit the share button below.
Thanks.
---