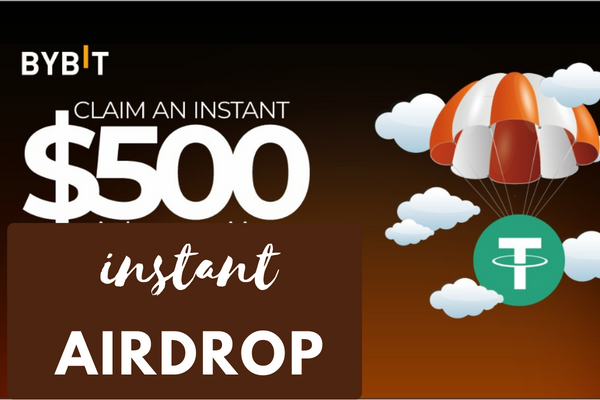 Bybit, the zero-fees platform is offering a $500 instant airdrop for its futures traders.
Futures Trading is a type of trade where the traders make predictions about the price of an asset.
They get to make a profit if their predictions are accurate.
This opportunity exists for the futures traders who have claimed their free positions for the BTCUSDT Perpetual Contract.
Once claimed, your position can be viewed under the BTCUSDT Perpetual Contract trading page.
How The Airdrop Works
Follow these 3 simple steps to claim the airdrop with :
Deposit above $50 into your Bybit wallet
New traders who made deposits can claim their $500 here: https://www.bybit.com/en-US/airdrop-activity/?version=nhzgdn_66
The $500 can be used to trade and make profits from your trades.
Why You Should Trade Futures on Bybit
a. More Profit-Making Opportunities
On Bybit, you stand the chance to double your start-up capital.
This is possible when you open both long and short positions. This way, you can capitalize on the various market conditions.
b. Tested and Trusted
This renowned exchange has been in existence since 2018 and is still standing.
It is trusted by over 10 million users and over 30% of this number trade Futures on Bybit.
An exchange with this great population is surely one to reckon with to ensure the security of your funds.
c. Low Transaction Fees
Bybit is one of the exchanges with low transaction fees.
Thus, traders get to spend less on fees and by virtue of that, make more money.
Read more about Bybit's Futures reputation here.
About Bybit
Bybit is one of the world's leading exchanges. It was founded in March 2018 as a subsidiary of Bybit Fintech Limited.
Ben Zhou and his team of pioneering professionals built this exchange on customer-centric values.
With more than 10 million users, this exchange closes over N1B in trading volumes.
Got Questions?
Reach out to Bybit via: