This post is a comprehensive review of the Bitrefill Platform.
Bitrefill is a platform designed to aid users to spend Bitcoins for the purchase of various services and products; as is done with Fiat money.
It is in partnership with over 1650 businesses in 170 countries.
It sounds simple right?…but there is more…
In this review, you will also learn how to recharge anyone's phone from anywhere in the world with Bitcoins.
Check it out below.
---
Post Overview
I specifically crafted this review so that you will enjoy reading it while getting informed.
Listed below are the areas I will be covering. You can click on any of them to jump to the content.
Otherwise, scroll down to read as organized.
---
1. Bitrefill: The Company Overview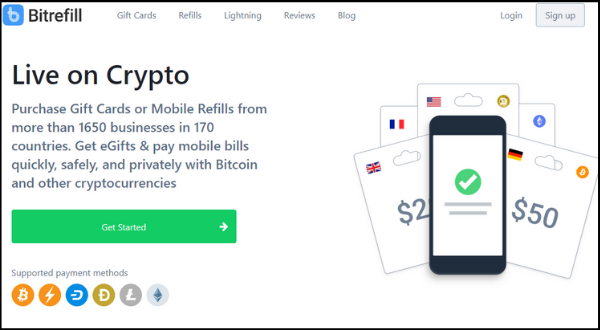 Bitrefill was founded in 2014 by Patric Stiller and Sergej Kotliar. Its headquarter is in Stockholm, Sweden.
It received seed funding in 2015 in Silicon Valley for about $4.5 million to boost the accomplishment of its vision.
The company's long-term vision is to make available the tools needed to make Bitcoin/cryptocurrency a means to exchange value (money) every day.
It is fast realizing this vision from its partnership with over 1650 businesses in 170 countries.
More businesses are added continuously.
---
2. Bitrefill Products and Services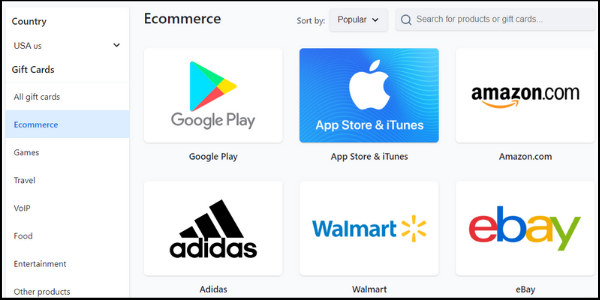 Bitrefill in its flagship offered only mobile top-up with bitcoins but it has included two additional services making it a total of 3.
They include.
Phone Refill
Lightning Network
Gift cards(the use case in this section will wow you)
Phone Refill
Like I said earlier, this is Bitrefill's flagship product.
Here you can top up your phone or any phone in the world with Bitcoin and 4 other cryptocurrencies.
Bitrefill partnered with over 900 mobile operators in 170 countries to achieve this.
The service includes:
Phone refill
Data
Phone refill gift card/PIN
Bitrefill Lightning
One of the major cons of the Bitcoin Network is scalability.
Ideally, a Bitcoin transaction receives one confirmation every 10mins.
Most merchants require at least 3 confirmations to accept a transaction as valid.
This will take about 30 mins but could take much longer depending on the volume of activity on the blockchain.
Segwit was developed to minimize the problem of scalability but the ultimate solution is the lightning network.
Lightning allows you to send Bitcoin across the world instantly.
To do this, you must first create a lightning channel that requires you to lock Bitcoin in a lightning channel to open it. This is quite technical and takes about an hour.
Bitrefill lets you create a free lightning channel instantly without first locking funds.
Bitrefill Gift Cards
There are virtually gift cards for all essential products and services ranging from Amazon gift cards to iTunes, Google, hotel, flight, food, etc.
Bitrefill exploits the gift card market by making it easy for users to buy 750 + gift cards with Bitcoins. This way, you can virtually pay for all your necessities in Bitcoin.
The categories include;
Ecommerce: Amazon, Adidas, H&M, etc
Games: Xbox, Roblox, Nintendo, etc
Travel: Hotels.com, Uber, Virgin, etc
VoIP: Skype, Viber
Food: Starbucks Card, Uber Eats, Tesco, etc
Entertainment: Spotify. Google Play, Ticketmaster, etc
Other Products: Reddit, Mcoinz, FastBitcoins USD vouchers.
So far, so good, right?
Let's head to the next section.
---
3. Supported Cryptos and Payment Method
Bitrefill is a crypto-only based platform.
Supported cryptos include
Bitcoin (BTC)
Lightning Bitcoin (LBTC)
Dash (DASH)
Dogecoin (DOGE)
Litecoin (LTC)
Ethereum (ETH)
Note: Bitrefill provides users with wallets for Bitcoins only and not for the other cryptos.
---
4. Bitrefill Fees
Fees vary by product or service and depend on the payment method in use.
The fees are not exclusively stated but embedded in the rates i.e what you see is what you pay.
I carried out two calculations for the mobile top-up to determine the transaction fee.
For AT&T in the USA, the transaction fee was about 1%
For MTN in Nigeria, the fee was about 4.5%
My calculation was based on the price of Bitcoin on Luno, Remitano, and Binance.
---
5. Bitrefill Customer Support
You can reach the Bitrefill support via:
Social Media

Twitter: https://twitter.com/bitrefill
Facebook: https://facebook.com/bitrefill
Telegram: https://t.me/bitrefill
When I sent an email to the support email, it took about 2 hours before I received a response.
The Telegram channel is mainly handled by a bot.
It is fair to say that Bitrefill can do much better with regards to customer support.
---
6. Supported Countries and Languages
Bitrefill supports all countries; none is restricted.
However, the languages supported are:
English
French
Espanol
Russian
Deutsch
Portugues
Vietnamese
Italiano
Korean
Chinese
The website automatically translates to the language of the country you are browsing from.
---
7. Frequently Asked Questions (FAQs)
Do I need to register with Bitrefill before using the platform?
You do not need to register with Bitrefill to use the platform, but you will not have access to the BTC if you are not registered.
To register, you only require your email address.
Does Bitrefill have an app?
Yes, Bitrefill has an app for Android and iOS.
Is Bitrefill a scam?
No, Bitrefill is a registered company in Stockholm, Sweden.
It has been in operation since 2014 and there has not been any scam report.
It has an excellent score on TrustPilot which is good although the rating is just from two persons.
What are the Registration requirements in Bitrefill?
Bitrefill does not require KYC from its users.
The most you can do is verify your email which is also not compulsory but it is necessary in case you forget your password.
How can I recharge my phone on Bitrefill?
First, you need to Sign up here 
Then, click on 'Phone Refill' and follow the instructions.
Check how the video below to see how I did it.

---
8. Conclusion
This brings us to the end of this review.
…Now it's your turn to give me feedback…
What's your thought on Bitrefill?
Do you think its services are valuable?
Do you have an account already, if not will you create one?
Or maybe you have a question about something I wrote in the review…
…Either way, let me know right away in the comment section.
Cheers.