In this post, I am not only going to show you how to buy or sell Gift Cards for Bitcoin, but I will also walk you through the exchanges where you can do that.
Unlike in the early years of Bitcoin, it has become remarkably easy to buy this pioneer cryptocurrency; all thanks to the various exchanges available these days.
You can now buy Bitcoin with your credit/debit card, fiat currency, through bank transfer, with other altcoins, and of course, with gift cards.
At the end of this post, you will learn how to buy Bitcoin with gift cards in Nigeria and the exchanges where you can do that.
So join me as I lead you on in this discovery journey.
It promises to be an interesting one.
---
Post Overview
For a better understanding of all that will be discussed, this is what I will be discussing:
Tap on any of the subheadings to access its details. Have fun!
---
Gift Cards: What Are These?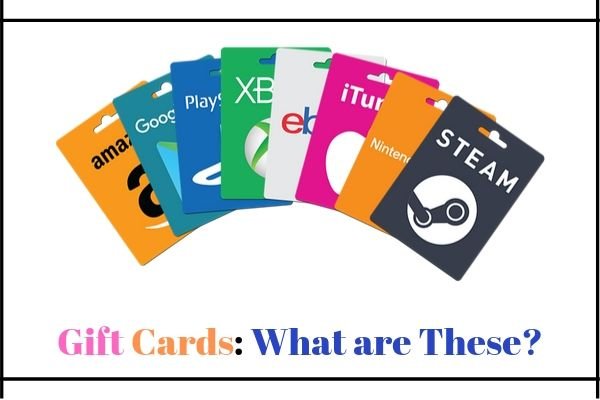 Gift Cards are prepaid debit cards that contain a specific amount of money available to be used for a variety of purchases within particular stores or related businesses.
These cards(also known as Gift Vouchers) are usually given out by organizations, stores, or employers as gifts or rewards(for example, HealthPlus gift card, Jumia gift card, Spar gift card).
Some of them can be bought too from a gift card shop (for example, iTunes gift card, Disney gift card,e.t.c.). They can also be issued by marketers and retailers as part of a promotion strategy.
This is to entice the recipient to return to the store for more purchases. The cards cannot be cashed out and are redeemable only for buying things at the relevant store.
For example, a gift card issued by Jumia cannot be taken to the bank to cash out the money neither can it be used to purchase on Amazon. You can only use it to purchase from Jumia.
A general feature of these cards is that they are generally anonymous and are disposed of when the value stored on them are exhausted.
In some cases, the gift cards are subject to an expiry date. American Express, MasterCard, and Visa give out gift cards that need not be redeemed at a particular store and which are widely used for cashback marketing strategies.
Cashback marketing strategies, as the name implies, means money paid back to customers in cash after making a purchase; sort of a reward for patronizing a particular retailer. The money paid back (cashback) is gotten from a percentage of the amount a customer spends on an item. This percentage varies from one retailer to another.
To mitigate the risk of losses, many gift cards can be registered online. So, if the card is lost, the remaining balance can be tracked and frozen. This makes gift cards safer than cash.
Types of Gift Cards
Generally, we have 2 types of gift cards and both can be used in person or online. They are:
Closed-loop Gift Cards
Closed-loop Gift Cards are cards that are often marketed by stores and are not reloadable.
They allow the recipient to purchase anything from that specified store or at its website.
However, if a company has several different stores, it can issue a card that can be used at any of its affiliated stores.
For example, Gap Inc. is one such store. Its cards can be used interchangeably at any of its affiliate stores: Gap, Athleta, Old Navy, and the Banana Republic.
Closed-loop gift cards usually do not require any activation fees. They do not have the card processor's logo but carry that of the store that issued it; more like a way of an advert for the store.
Since these cards are not reloadable, they are of no further use once the balance on them is spent.
Again, the funds on these cards may have a specified expiry date. This will now require the recipient to use the card within a specified time frame.
Closed-loop gift cards are mostly offered by many stores as a bonus for signing up and by individuals as gifts for occasions like weddings.
Open-loop Gift Cards
Open-loop gift cards are cards that can be used at many stores. They are, precisely, credit/debit cards that can be used online or at any store where the card is accepted.
It is this type of card that the major credit/debit card issuers/processors(like Mastercard, Visa, and American Express) offer.
These cards display the payment processor's icon and can be used nearly everywhere to make all types of electronic payments.
Open-loop gift cards can serve as standard prepaid cards which are usually reloadable. This allows the recipient to add funds on their own as well.
They sometimes require activation fees which must be paid at the time of card purchase.
Though physical(plastic) gift cards still dominate the market, there is increased growth in digital cards (eGift Cards).
Now that I have explained what Gift Cards are, I will go ahead to list out the exchanges where you can use gift cards to buy Bitcoin in Nigeria.
Don't stop reading now.
---
Top Exchanges to Buy Bitcoin with Gift Cards in Nigeria
With the growth in the crypto space came the evolution of many exchanges where Bitcoin and other altcoins can be purchased.
Some of them specialize in peer-to-peer transactions, others stick with just providing trading platforms for buyers and sellers while the rest are mainly brokers. Some even combine the services!
The exchanges also provide various payment options for their users. The exchanges that allow its users to buy Bitcoin with gift cards are:
I will discuss each in detail below.
You can also watch the 8 mins video or skip to read. There is something to learn from the video and the text.
Enjoy!
1. Paxful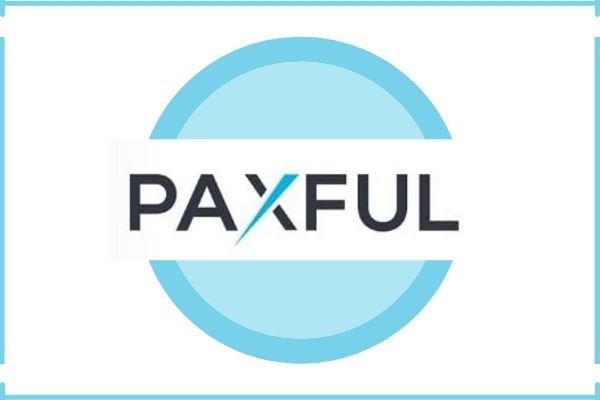 Paxful is a peer-to-peer exchange founded by Ray Youssef in 2015.
This exchange which supports only Bitcoin is based in the USA and has about 2 million customer bases.
It supports 352 payment options which include:
26 digital currencies
114 gift cards
20 credit/debit cards
55 cash options
128 online wallets
9 bank transfers
Gift cards are a popular payment option on Paxful. This is simply because they are easy to trade.
When buying Bitcoin on Paxful, you are charged 0%. This is because the prices are set by the sellers themselves.
But when you want to sell Bitcoin, the exchange charges you some percentage for its services. The fees charged vary depending on the method of payment the seller accepts. The fees are tabulated as follows:
Gift Cards(iTunes and Google Play – 5%
Other Gift Cards – 3%(with effect from 29th March 2020)
Non Gift card payment methods – Between 0.5% to 1%
I will now get down to the business of the day: how to buy Bitcoin with gift cards.
How to Buy Bitcoin with Gift Card
The steps involved are:
Register with Paxful. Go to Paxful and click on 'Create Account'.
Your account will be created immediately with your wallet. You can then go ahead and fund your wallet. Also, a link to verify your email is sent to you. Click on it to verify your account and input all the necessary details.
Paxful Account Verification Rules
On Account Verification, everyone is encouraged to verify their accounts but however, Paxful requires mandatory ID verification for the following:
Users who reach an equivalent of $1,500 in trade volume or wallet activity must provide ID for verification.
Those who reach $10,000 in trade volume or wallet activity must provide ID and address verification.
People who reach higher trade volumes or engage in certain wallet activity may undergo enhanced due diligence and may be asked for additional information.
All buyers of Bitcoin for bank transfer must provide ID and address verification.
And for those who choose not to participate, they can continue to use Paxful services but there will be a trade and wallet limit in place for those who have not verified themselves.
And if already registered, you will just log in.
Now that you have an account with Paxful, let's go ahead to buy Bitcoin with a gift card as the payment option.
Steps to Buy Bitcoin with Gift Card
Click on the 'Buy Bitcoin' button and input the required details. Select 'Search' (this takes you to the Offer List) or 'Give me the best' (here, Paxful brings out the best offer).
On the Offer List page, find a gift card type that you want to exchange. Check the offers carefully and read the offer terms as these are short descriptions of what type of gift card and other requirements that the vendor has.
When you choose the offer that is ideal for you, you will be taken to the vendor's trade page where you will see more detailed instructions about the offer. Follow the laid out instructions and ask the vendor any question(s) that you may have.
If at any point, you start feeling uncomfortable with the vendor, please, feel free to cancel the trade.
When you have completed all the requirements, click on 'Mark as paid'. You will then wait for the vendor to release the Bitcoin from escrow to complete the trade. The released Bitcoins now reflect in your wallet.
You can leave feedback on how the transaction went with the vendor
And that is it! This is how you buy Bitcoin with gift cards on Paxful.
Read further: Paxful Review (2019 Update)| The Complete Review and Comparison
2. CoinCola
CoinCola exchange is based in Hong Kong and was founded in 2016. It has Allan Zhao as its CEO and supports the following cryptocurrencies:
In a bid to live out its mission statement that says: Connecting you to the future of finance, Coincola has more than 150 payment options which include:
Local currencies of up to 140 countries
Digital currencies, and of course,
Gift cards
Gift cards that are supported on CoinCola include:
iTunes
Amazon
Walmart
Steam Wallet
Sephora
Google Play
eBay
OneVanilla VISA/MasterCard
Vanilla VISA/MasterCard
Nordstrom
Apple Store
Offgamers.com
Macy's
Gamestop
Target
Playstation Network
Nike
Xbox
Netflix
Saks Fifth Avenue
The fees charged by CoinCola can be found on its fees page. The steps to buy Bitcoin with gift cards are the same as the one explained above with Paxful.
Read more: CoinCola Review (2020)
3. Redeeem
Redeeem is a P2P exchange that is based in the USA and was founded in 2018.
It was founded by Kyle Hill and Mike Townsend and supports the following cryptocurrencies:
Bitcoin
Bitcoin Cash
Litecoin
Dai
Dash
Dogecoin
EOS
Ether Classic
Ether
Supported gift cards include:
Amazon
Walmart
Starbucks
Ebay
Nike
Nordstrom
Target
Macys
GameStop
Apple Store
Best Buy
Xbox
Lowe's
Home Depot
Whole Foods
Wayfair
Steam
iTunes
Google Play
StubHub
Netflix
Uber
Southwest
Hotels.com
Read more: Redeeem Review(2020) – Is It Still the #1 P2P Crypto Exchange?
4. Prestmit
Prestmit is a digital assets platform that deals especially in cryptocurrency and gift card trading.
It was established in 2017 and allows you to convert your gift card to:
On PRESTMIT, you can sell popular gift cards including:
Google Play
iTunes
Amazon
Steam
Apple Store
eBay
Walmart
Sephora
OneVanilla
Nordstrom
Target
JCPenney
Best Buy
Nike
Hotels dot com
Macy's
Gamestop
Xbox
Vanilla
G2A
American Express(AMEX)
OffGamers
Foot Locker
Visa
PlayStation
Razer Gold, and others
Read more: How To Sell Gift Cards For Bitcoins & USDT At High Rates
---
Helpful Tips
Before I conclude with this post, I want to leave you with a few tips that will ensure a smooth transaction:
Check that the gift card you have has not been redeemed
Since most vendors accept only gift cards bought with cash, ensure you have a picture of the receipt ready
The picture of the card should be clear and readable
Note that you cannot sell a fraction of the value on a gift card; it has to be everything. For example, you cannot sell N5,000 out of a gift card worth N10,000; you have to sell the whole N10,000
When choosing a seller, select one that has conducted a greater number of trades and check the ratings too
Ensure you read the instructions given by a seller before starting up a transaction
As I mentioned before, do not hesitate to cancel a transaction once you start feeling uncomfortable or suspicious of a seller
Make sure you click 'Mark as Paid' as soon as you have uploaded all the requirements of the seller. This keeps the seller from canceling the trade.
With these tips in mind, you will have a smooth trade!
---
Conclusion
Here is the last part of this post and so far, it has been an interesting one, hasn't it?
The options that I have mentioned above may be few, but you cannot overlook its usefulness because some of us just have these gift cards lying around.
Armed with this information, you can go on these exchanges and trade it for Bitcoin, the money for the future.
So tell me: have you exchanged a gift card for Bitcoin before?
Which exchange did you use and what was your experience?
Did I leave out any exchange that does this?
Or perhaps, you need some clarification about something?
Whichever way, I want to hear all about it!
Leave me a message in the comment section at once.
And letting someone in on this won't be entirely bad, will it? Use the social media buttons below for sharing.