African countries surprisingly has taken the 1st, 2nd and 3rd position on google for bitcoin related searches
This shows that Africa is interested in learning and adopting cryptocurrencies.
African entrepreneurs and bitcoin lovers have helped spike the adoption of bitcoin by availing solid exchanges and preaching bitcoin to all and sundry in Africa.
But the questions is; How easy has it been for them amidst not so favourable government policies?
In this post, I am going to show you the 13 most bitcoin friendly countries in Africa.
So, if you are ready…Let's dive in.
---
Post Summary
I have grouped my crypto-friendly countries according to regions in Africa and have selected the countries that are most crypto-friendly based on its citizens' usage.
Now let`s get started…
---
North Africa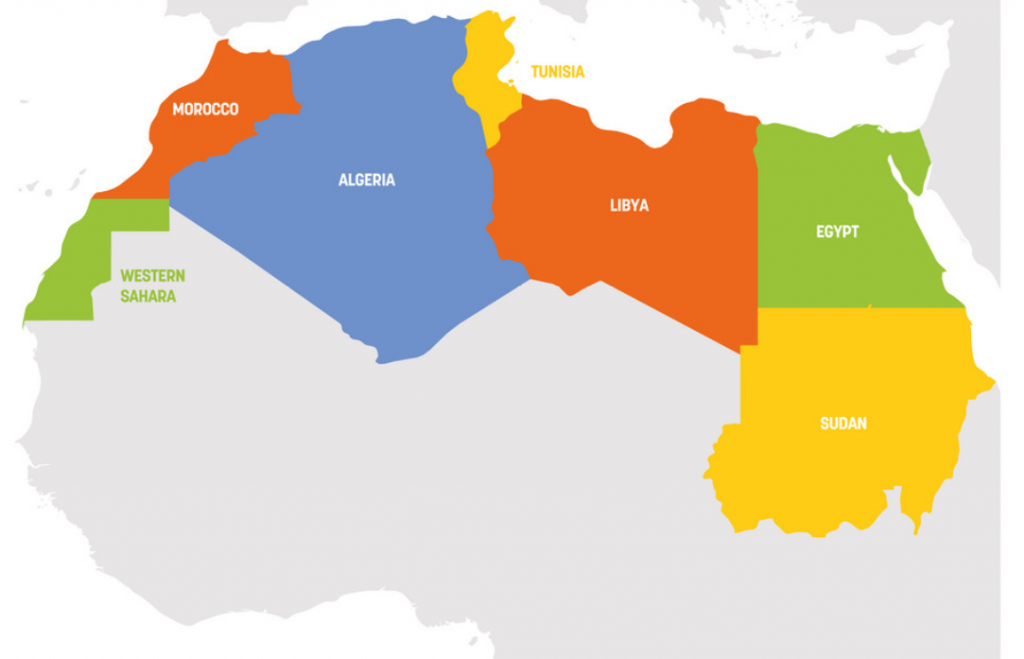 There are about 11 countries in this region and the total population is made up of mostly Muslims.
In Northern Africa, there has not been a general acceptance of bitcoin and bitcoin regulation differs from country to country.
In fact, the vast number of countries that make up this region has turned a stern look on bitcoin adoption.
Countries like Algeria, Egypt, Libya and Morocco have outrightly ruled out or banned the adoption of cryptocurrency as a legal tender.
Whereas, the position of bitcoin in countries like Canary Island, Ceuta, Sudan, Melilla is still unknown.
The countries that I find friendly to bitcoin in this region are squarely Tunisia and Madeira.
Tunisia
In Tunisia, the adoption of cryptocurrency by its citizens is neither regulated nor illegal.
If you want to buy bitcoins in Tunisia, you might not see a local exchange to do so, however, you can trade on foreign exchanges such as etoro, Binance.
Notwithstanding, the country has a good interest in bitcoin thus, its selection as a crypto-friendly country.
As at 2015, its government announced the eDinar project; a national digital currency that is centralized, thus controlled by the government.
Also, In 2017, the Central Bank of Tunisia set up a committee to deliberate on the prospect of using crypto to de-cash and resuscitate the ailing economy.
With the way things are currently going on in the country, it appears that the government of Tunisia is on a wait and see measure for a proper adoption of bitcoin.
Madeira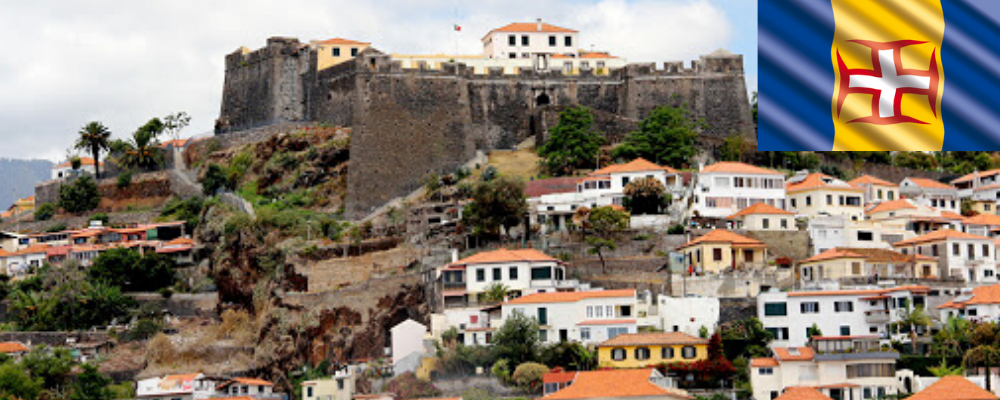 Madeira is an independent region of Portugal that comprises of 4 Islands off the northwest coast of Africa.
Bitcoin activities in this country is allowed but not regulated.
In this country, bitcoin has a favourable condition and the range of services that accept bitcoin for debt settlement are quite ample.
---
East Africa
This region is made up of two traditionally recognized regions: East Africa and the Horn of Africa.
There are about 22 countries that make up this region surrounded by high and elevated expanse of land.
Bitcoin and crypto activities in this region are widely controversial and alegal.
For instance, in countries like Madagascar, Malawi, Mayotte, Reunion, Somalia, Zambia, Rwanda, Uganda, etc.
Citizens that have possession of bitcoin are at their own risk as there is no law binding bitcoin in these countries.
While, in Burundi and Tanzania all crypto trading activities is banned, totally forbidden and seen as a legal offence.
Lets look at the 5 crypto friendly countries in this region.
Mauritius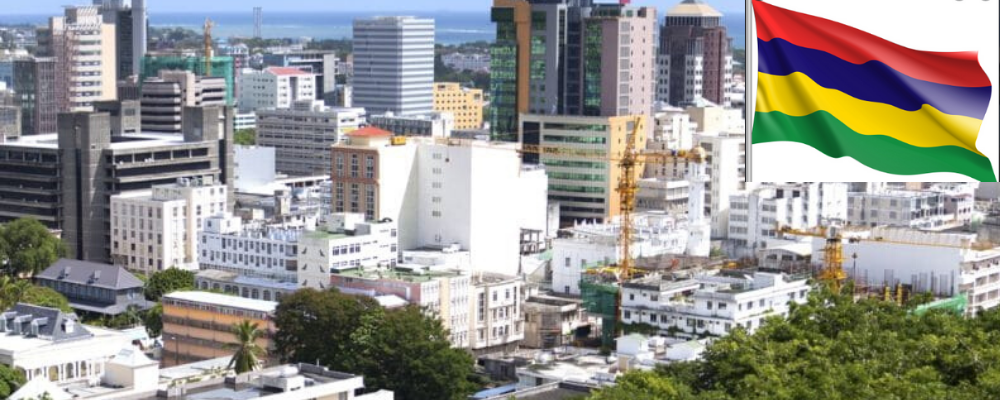 Mauritius does not recognize bitcoin as a legal tender.
However, its operation in the country is regulated and monitored by the agencies involved in the Financial Service Commission.
As a matter of fact, on the 1st of March 2019, the Mauritius International Financial Centre (IFC) became the first jurisdiction to provide a regulated environment for the custody of digital assets
This provided the guide for the operation of bitcoin and cryptos in the country.
Thus if a company wants to hold digital assets for its clients, they can get licence if they meet the requirements.
For this reason, a lot of crypto-based businesses operating around the world are registered in Mauritius.
Click here to check out these requirements.
Kenya
If you are in Kenya or decide to live there, you should know that the use of bitcoins is alegal (i.e neither approved nor prohibited) in Kenya;
Its financial regulatory body has warned citizens on the risk of using bitcoins while its central bank banned banks from processing transactions involving cryptocurrencies.
However, the use of bitcoin has continued to increase beyond odds as there are more businesses accepting bitcoin each day e.g Healthland Spa ( Nairobi), etc.
Chinese merchants doing business in Kenya accept payment in bitcoins and foreigners are allowed to pay for their children's school fees using bitcoin.
You can also find Bitcoin ATM in the street of Kenya at Westland, Kenrail Tower Nairobi.
Talking about exchanges, Bitpesa founded by Elizabeth Rossiello is a crypto exchange based in Kenya.
Zimbabwe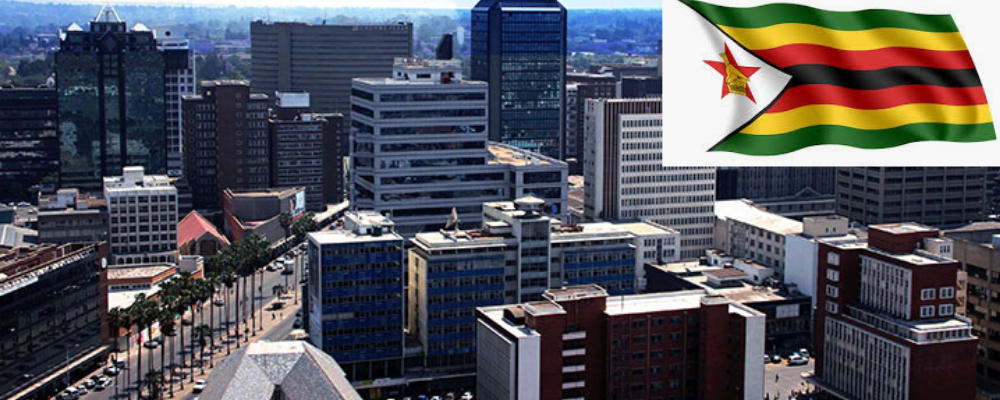 Bitcoin in Zimbabwe is legal but not yet recognized as a legal tender. However, its adoption is on the increase.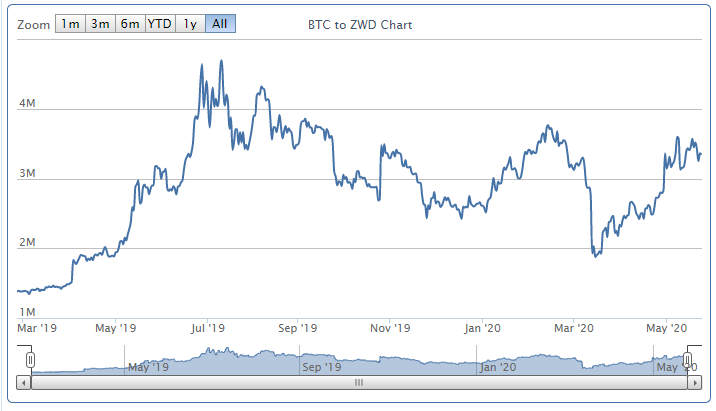 Despite the ban placed on Bitcoin transactions by its Central Bank on Banks, the P2P Bitcoin trading through online platforms did not halt.
It has in fact amplified over the course of time.
Bitcoin continues to surge in this country as a result of;
High inflation due to a wavering national fiat currency
The ban of foreign currencies in the country.
Today in Zimbabwe, we can find local crypto exchanges like Golix and Styx24 and a Bitcoin ATM managed by Golix.
According to the report from Cointelegraph, RBZ is working towards a framework that will revamp the economy of Zimbabwe by regulating bitcoin for merchants.
Uganda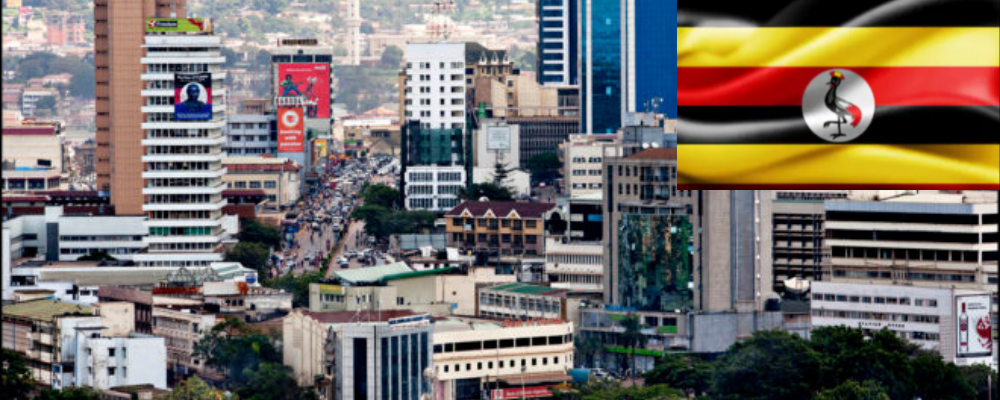 Bitcoin is not regulated in this country but the adoption of cryptocurrency is on a day to day increase.
The major factor that has contributed to this increase is the ailing economy of Uganda and low salary payment.
According to Richard M Bagorogo, a lecturer in Uganda"What I have earned in one and a half years from bitcoin is more than I earned in 10 years as a teacher".
In Kampala, Uganda you can locate a local restaurant and another Airpot transportation service called Spe Taxi Club, accepting bitcoin payment.
Moreover, this country is the first African country to host the largest African Blockchain Conference in 2018 and 2019.
Uganda and Nigeria are the only 2 African countries as at the time this article was published to have their local currency listed in Binance – the world biggest crypto exchange.
If you are talking about places where Bitcoin ATM is located, you can proudly mention Uganda.
However, a lot of Ponzi scheme masked under the fame of bitcoin in this country have continued to take advantage of unsuspecting investors eg. The Billion Coin.
Djibouti
Bitcoin and cryptocurrencies are alegal in Djibouti. Crypto awareness is on the increase in this small country in East Africa.
Today, this country can boast as one of the countries where Bitcoin ATMs are located in the world.
---
West Africa
There are about 16 countries in this region bounded by the Atlantic Ocean, Gulf of Guinea, and the Sahara in the respective regions that make it up.
The place of bitcoin in West Africa is uncertain and neither illegal as at the time of this post.
A large part of countries in this region are still new to the world of crypto.
E.g Gambia, Ivory Coast, Cape Verde, Mali, Sierra Leone, and Guinea-Bissau; these countries are still backward in the adoption of bitcoin.
However, Nigeria takes the lead in crypto adoption not only in this region but in the whole of Africa at large.
Let's look at the crypto friendly countries in West Africa below…
Nigeria
Nigeria is one of the African countries that have embraced crypto with an open arm.
This country has the highest online search volume for bitcoin in the entire world.
Bitcoin is currently trending in Nigeria coupled with an astronomical increase in the day to day trade volume of bitcoin despite warnings from the SEC.
The many reasons for this surge are;
The quest for a sustainable wealth
The solution to ease the inefficiencies of traditional cross-border remittance
An advanced technology that will patch up the economy.
In Nigeria today, you can purchase bitcoin even in local stores from Yellowcard merchants.
There are shopping outlets already accepting bitcoin payment in Nigeria e.g Minku Design.
Exchanges founded by Nigerian entrepreneurs include Quidax, Buycoins, FirstKudi, BlockVila, Tradefada, Bitfxt and many more others.
Luno, Binance and Remitano are the 3 most popular crypto exchanges in Nigeria.
Related: 10 Best Exchanges to Buy Bitcoin in Nigeria.
Moreover, you can not talk about places where bitcoin ATMs are located without mentioning Nigeria.
Ghana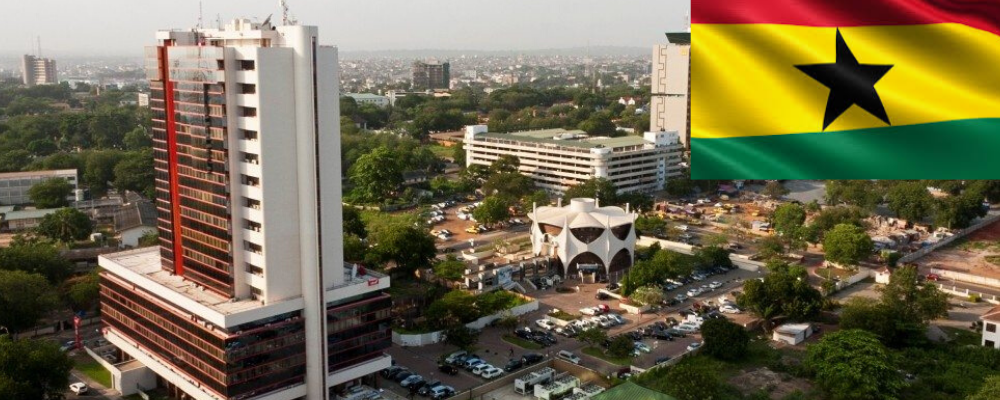 Ghana follows Nigeria as one of the Western African countries that have a massive adoption of bitcoin.
Despite the uncertainties that underlie the place of bitcoin in this country, the eyes of so many Ghanaians are still very fixed on it.
Crypto Exchanges founded by Ghanaian entrepreneurs includes CryptoBitz, Payplux, Ewalletgh.com, BtcGhana, Vhcex, BitAfrika.
Currently, you can find two Bitcoin Atms in Accra, Ghana.
Saint. Helena
Bitcoin and Blockchain technology is very popular in Saint Helena.
This country ranks 3rd in the list of countries with the highest online search volume for bitcoin as of 2019.
Today, the use of virtual currencies for debt settlement is quite on the increase even in the cities and local towns of Saint Helena.
And you can find a very good number of online and local stores accepting bitcoin payment in this country.
---
South Africa
This region has a popular acceptance of bitcoin and virtual cryptocurrencies with South Africa taking the lead.
Countries like Botswana and South Africa already have a Bitcoin ATM and the interest in bitcoin and its evangelism amplify daily in these two countries.
Albeit, Crypto is not recognized as a legal tender in any of the countries in Southern Africa, you will still find a strong frequency driving bitcoin in this region.
As at the time of this post, this region has the highest number of Bitcoin ATMs in Africa.
Let's look at the most crypto friendly country in the southern region of Africa.
South Africa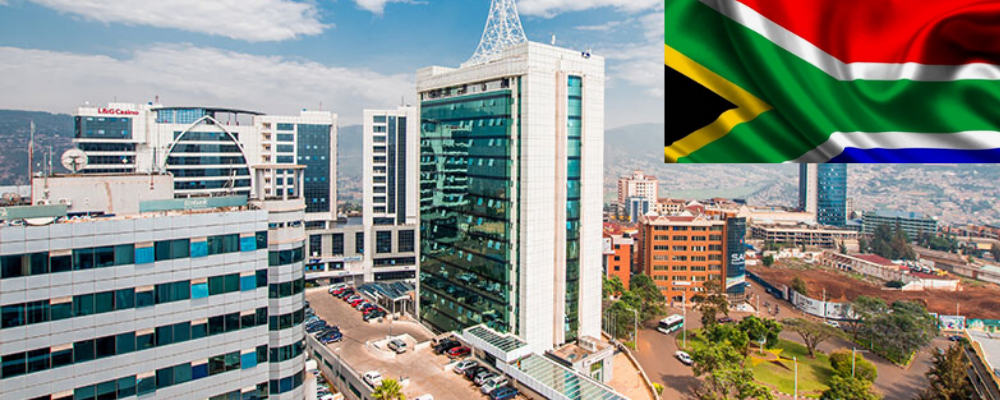 South African country is the hub of cryptocurrency in Africa with the highest number of its population possessing bitcoin.
As a matter of fact, the Reserve Bank of South Africa has on this year, 2020, proposed a policy paper that will regulate the activities of bitcoin in the country.
South Africa has the highest number of Bitcoin ATM in Africa with a total number of 8.
Luno is the most popular Cryptocurrency exchange in South Africa.
**As seen** on the Luno website, over $4 million worth of bitcoins are traded for the South African Rand each day on Luno.
Botswana
Botswana is another country in Southern Africa where bitcoin is very popular.
Bitcoin and virtual currencies are gradually gaining ground in this country and this gives a cherry prospective for bitcoin in the country in the years to come.
one of the prominent crypto evangelist in this country is a lady know as Alkanani Itireleng, the founder of satoshicenter in Botswana.
As of 2017, a private clinic in Gaborone city of Botswana managed by Dr, Donald started receiving bitcoin payment for treating patients.
Botswana is as well one of the recorded places where Bitcoin ATM is located.
Eswatini (Swaziland)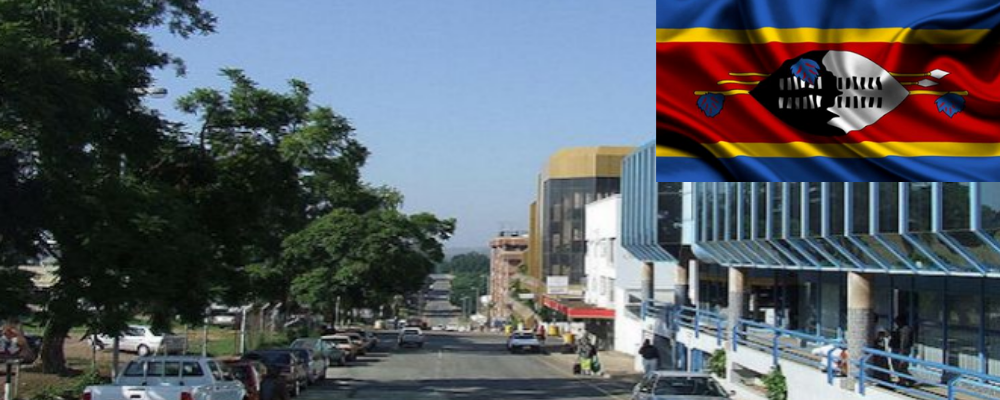 Decentralized currencies in Swaziland is still alegal as at the time of this post.
Bitcoin and Blockchain technology is gradually gaining a foothold in this country. However, as at, the time of this post, crypto exchanges are far fetched from this country.
Majozi Sithole, the Central Bank Governor of Swaziland has on 2017, made an official statement related to virtual currency.
According to him "it may not be wise to dismiss virtual currency and as the CBS we are learning, and we want to accept and support innovation"
This statement can simply imply that Swaziland is very much friendly and welcoming to bitcoin and other virtual currencies.
---
Conclusion
Bitcoin and Blockchain technology is gradually expanding its space and flourishing in Africa.
Hopefully, bitcoin will be more popular in years to come with more businesses accepting bitcoin payment.
The importance of bitcoin and virtual currencies in Africa cannot be overemphasized.
This can be likened, to the ease that it provides for cross-border settlement.
This brings us to the end of this post. Now its your turn… so, let's talk;
Do you think Africa has a good prospect for bitcoin in the coming years?
Following the level of crypto adoption in Africa, which of the 13 countries discussed above do you think will most likely to adopt bitcoin legally?
Which other African Country not on this list do you think should be on this list.
Leave your comments below…and remember to share this post.
P.S
If you want to learn how to trade cryptocurrencies profitably. We developed a perfect course to help you master cryptocurrency training. You can check it out at www.ctmastery.com
---
Also check out these RRL posts;