Today's post is all about AI tokens, the best crypto investment in the 21st century.
It's always fascinating how investors bag massive returns whenever there is a new trend in crypto.
DeFi, NFTs, Metaverse, Meme coins, Layer 1 tokens, and Layer 2 tokens, are some of the popular trends that have rewarded investors in the past.
Now, we're unto AI tokens, a concept that combines two of the zeitgeist technologies; Artificial Intelligence and Cryptocurrency.
Keep reading to see how you can profit from AI tokens.
---
What Are AI Tokens?
As you rightly guessed, AI tokens are coins that power AI blockchain platforms.
Users spend these tokens to use the underlying platforms and benefit from their integrated artificial intelligence.
Listed below are some of the most popular AI tokens:
SingularityNET (AGIX)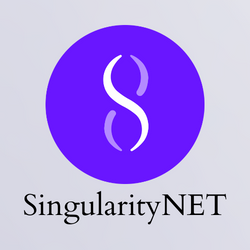 SingularityNET is a blockchain platform that allows users to easily create, share, and monetize AI services.
It features a globally-accessible AI marketplace where users can browse, test, and purchase a variety of AI services with the platform's native token — AGIX.
Also, AI developers can publish and sell their AI tools, and track their performance.
SingularityNET was founded by a team of AI scientists, developers, researchers, and engineers with Dr. Ben Goertzel serving as CEO and chief scientist.
The same team pioneered the development of the "world's most expressive robot" – Sophia.
SingularityNET launched in 2017 and since October 2020, AGIX holders are able to vote on changes to the network.
AGIX is currently priced at $0.1681 and you can buy it from Uniswap and KuCoin.
Ocean Protocol (OCEAN)
Ocean Protocol is a blockchain ecosystem that allows individuals and businesses to monetize their data through the use of ERC-20-based "datatokens."
*datatokens are unique tokens that represent data services on the Ocean Protocol. The price of these datatokens is set by an OCEAN-datatoken AMM pool, which adjusts the price of the datatoken as it is bought and sold.

Info from CoinMarketCap
Here, publishers can monetize their data while maintaining privacy and control.
At the same time, consumers can access datasets that were previously unavailable or difficult to find.
Additionally, there is the Ocean Market, where data can be purchased and later consumed or sold.
Bruce Pon, Trent McConaghy, Cristina Pon, and Razvan Olteanu launched Ocean Protocol in 2017.
OCEAN is the utility token of the protocol. It is used for governance, staking on data, and trading data.
Currently, it is priced at $0.344 and you can buy it from KuCoin and Binance.
Fetch.ai (FET)
Fetch.ai is a blockchain-based AI and machine learning platform.
It enables the automation of business tasks such as data processing and trading.
Toby Simpson, Humayun Sheikh, and Thomas Hain founded Fetch.ai in 2017 but the platform launched via an IEO on Binance in 2019.
FET is the native asset of Fetch.ai. It is used to pay for transactions on the network.
You can buy FET from Binance. The current price is $0.2698.
The Graph (GRT)
The Graph is a protocol for indexing and querying data from blockchains just like Google indexes and queries data from websites.
Interestingly, The Graph curbs the challenge of indexing blockchain data by organizing data into smaller 'subgraphs'.
Yaniv Tal (project lead), Brandon Ramirez (research lead), and Jannis Pohlmann (tech lead) co-founded The Graph in 2018.
The native token, GRT, is an ERC-20 token used to allocate resources in the network.
As of today, the price of GRT is $0.0907. You can buy it from KuCoin and Binance.
Read our complete review of The Graph here.
Other popular AI tokens that may interest you are:
iExec RLC (RLC)
Numeraire (NMR)
dKargo (DKA)
Phala Network (PHA)
Covalent (CQT)
Cortex (CTXC)
Image Generation AI (IMGNAI)
Artificial Liquid Intelligence (ALI)
So, are AI tokens worth your money? Read the next section to know what I think.
---
Are AI Tokens A Good Investment?
Well, considering the massive attention AI is receiving combined with the predictions of a possible crypto bull run, AI tokens can be a solid investment.
For example, Microsoft recently invested $10,000,000,000 into Chat GPT, the hottest AI in the world right now.
When this report went live, AI tokens started pumping. SingularityNET (AGIX) went up by 165%, Artificial Liquid Intelligence (ALI) gained 170% while Image Generation AI (IMGNAI) rose by 364%.
Even, many retail investors are eagerly waiting for an IPO announcement from Open AI, the owners of Chat GPT.
This goes to show that the adoption of AI will likely increase and the accompanying growth will reflect on the value of the tokens we discussed earlier.
Nevertheless, AI tokens are still cryptocurrencies and are subject to the relatively volatile market.
For instance, GRT fell from $0.54 in January 2022 to $0.074 (-86%) in December, while AGIX fell from $0.17 to $0.037 (-78%).
So, will you be investing in AI tokens? Tell me in the comments section right away.
Also, let me know if you want a detailed review of any of the coins mentioned earlier.
Share this post with your friends too. Thank you!