There are no restrictions to having a Bybit account, as KYC is optional.
Any Bybit user can deposit, trade, and withdraw funds without completing identity verification.
However, users need to verify their accounts to enjoy additional perks that come with using the exchange, like Bybit Earn, Fiat Top Up, and more.
Gratefully, Bybit has made ID verification easy for Nigerians by allowing them to do that using just their BVN (Bank Verification Number)
So, In this post, I will walk you through how you can verify your Bybit account with BVN.
But first, let's look at the different verification levels 👇
---
Bybit Verification Types
Bybit has three levels of verification, which are shown in the table below.
Basic verification is enabled once you open a Bybit account.
It gives you access to explore the exchange, deposit, trade, and withdraw.
Nevertheless, it comes with certain restrictions, including security limitations.
To enjoy more offers from Bybit and to ensure that your account is strongly protected, you should at least complete Level 2 verification.
The best part is that you can easily do it with your BVN. I will show you the steps below.
---
How To Verify Your Bybit Account With BVN (Step-By-Step Guide)
Once you log into your Bybit account, click on your profile icon and select "Account & Security".
On the next page that opens up, select "Identity Verification" and click "Verify now".
Another page will open up; select "Nigeria" as your country, then choose the "BVN" option and click "Next".
After this, you will see a set of guidelines. Continue by clicking on "Next."
Enter your last name and your BVN and click "Next".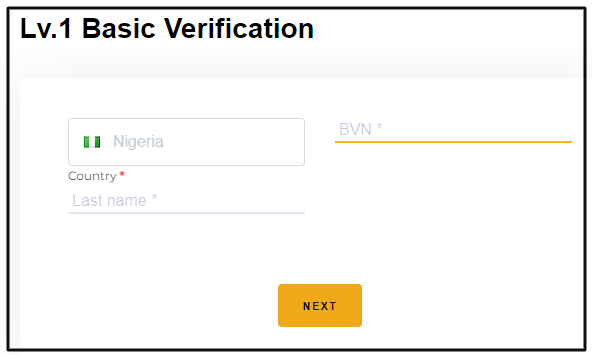 Click "I'm ready" to proceed with face verification.
After your face verification is completed, click "Next."
The team @Bybit will then proceed to verify your BVN and will automatically update your verification status once your details are confirmed.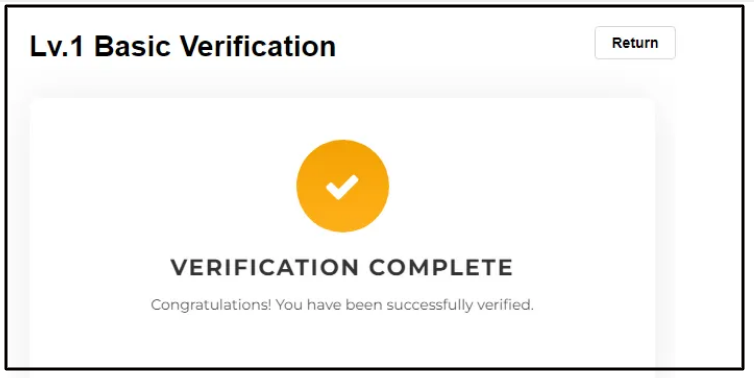 So, this is how to verify your Bybit account using BVN. It's that simple?
[Suggested Read: ByBit Shark Fin: How To Earn 20% APR On Passive Income]
---
Conclusion
This is where we will draw the drapes. I hope you found the article helpful.
By verifying your Bybit account, you enjoy more benefits, including access to Bybit Earn, improved security, and more.
It's time to get your feedback.
Did you find this post helpful?
Or do you have further questions regarding Bybit?
Tell us about it in the comments section.
Also, share the post with your friends by clicking on the "SM" icons below. Thank you!