Looking for a glimpse of hope?
Permit me to tell you the story of a man who worked his way up to the Forbes 100 Richest List.
His name is Rober Gryn, and he is the youngest self-made man in Poland.
It is a story laced with uncertainty, hard work, obsession, immense success, and inspiration.
This is the documentary of Robert Gryn. Tag along!
---
Who Is This Admirable Robert Gryn?
Robert Gryn is the energetic, handsome guy in this AMA section (the video) with Mr. Jude. I bet his zeal must have impressed you.
He was born in Oxford, UK, in 1986 into a wealthy Polish family.
Despite coming from a wealthy home, he worked his way up the arduous ladder to achieve great success.
He is the former CEO of Codewise, a company in Poland that offers AI-based digital marketing services.
While running Codewise, Robert achieved a great feat.
At the Deloitte Fast 50 in 2016, he earned awards for managing Codewise, which has become the fastest-growing company in Europe at a growth rate of 13,052% within 3 years. That's crazy!
In 2017, he was featured in Forbes' list of the 100 richest Poles as the youngest ever self-made man, at age 30.
Robert's achievements go on and on, all of which I believe would be too long to list here.
Most intriguingly, however, was his decision to enter the crypto space in 2021.
He is currently an angel investor and advisor to Tenset and other great cryptocurrency projects.
He is also the founder of Metahero and Everdome, two potentially great cryptocurrency projects.
Nonetheless, Robert's achievements weren't without resilience, "working hard," fatigue, and determination. Let's look at his career journey.
---
Journey To Entrepreneurship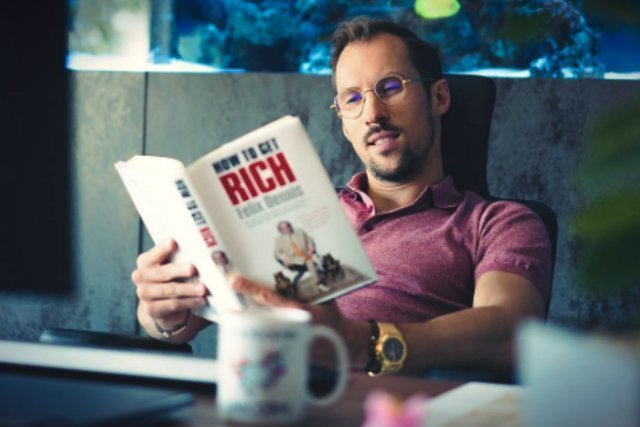 Where it all began!
Robert's entrepreneurial drive started brimming when he was 12 years old, a very young age when some of his agemates would be considered children.
At that time, he borrowed money from his parents to start domain flipping and also dabbled in Photoshop, graphic design, and PC assembly.
In addition, he was a pro gamer and gained notoriety for reaching an extremely high level in the game Counter-Strike.
Impressively, he wasn't only making money at an early age but was also acquiring knowledge that influenced the direction of his career. In his words;
"I used to be a semi-pro gamer (Counter-strike) and I also played a lot of strategy games. I feel this experience has been vital to my success, as I gamify everything I do." – Robert Gryn
While at the university at age 17, Robert started trying his hands at forex trading.
Luckily, he quickly turned the €1000 that he borrowed from his father into a whopping €4000.
Sadly, he later lost everything after repeatedly using outrageous leverage and gambling away some money on games.
This is a bad experience, you might say, but Robert took it as a lesson, believing there is a chance to make it big in the world.
A Rapid Rise to Success
When Robert graduated from school, the Elephant Orchestra was one of the first companies he worked for as an intern.
The company specialised in offering advertisements on domains and exposed him to affiliate marketing and the desire to create his own company.
In 2011, Robert launched his first company WeSave.pl, a website aggregator, and established a connection with Codewise which was then his service provider.
Codewise was originally co-founded by three people: Szymon Niemczura, Rafal Janicki, and Bartomiej Davidow.
Eventually, Robert joined the founding team, where he introduced two core products: ZeroPark and Voluum.
But after years of subpar management, he took over the reins and single-handedly managed Codewise.
Spectacularly, in just three years, he transformed Codewise from a struggling startup into a multi-million dollar company.
This was the moment of victory for Robert, so much so that he received much recognition, including from Forbes and Deloitte.
You see, part of the story that I didn't tell is that Robert self-funded Codewise and worked tirelessly to place it in good rankings.
At one point, he suffered from insomnia, overwork, and anxiety, but he managed to pull through. Quite admirable!
Robert retired as the manager of Codewise in 2018.
It was also around this time that he started investigating a new wave of possibility, which happens to be cryptocurrency.
---
The Transition To Cryptocurrency
So far, Robert Gryn has been prominent in the crypto space, having backed three projects.
Tenset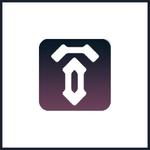 Tenset is an ETF 2.0 project launched in 2021 and works on the concept of a smart staking system.
The project seeks to connect cryptocurrency to the stock exchange.
Its aggressively deflationary token, 10SET, has an ROI of over 1000%. In addition, it is one of the tokens that has performed admirably in this bear market. The token is traded on Gate.io.
Read the full review: Tenset(10SET) Project – Find Out How To Earn Passively With This Deflationary Token
Metahero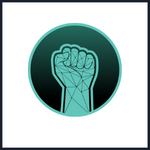 Metahero is a metaverse project, founded by Robert Gryn in the middle of 2021.
It's a project that uses real-world space to create a world of ultra-realistic 3D avatars, virtual items, and NFTs.
Since launch, its native token, HERO, has had over 3000% ROI but is currently struggling in this (2022) bear market. HERO is listed on Kucoin and Gate.io.
Read the full review: Metahero: The Next-Gen NFT Token With 1000X Potential – Invest Now!
Everdome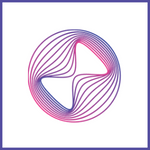 Robert Gryn is also the founder of Everdome, which he launched in early 2022.
His goal is to build an ultra-realistic virtual world where users can purchase land, rent properties, and do all that VR offers.
Everdome increased by 100x a few days after listing but it is currently (November 2022) on a downtrend. It is traded on OKX and Gate.io.
Read the full review: Everdome ($DOME) – The Best Coin For 2022 (1000X Potential) | All You Need To Know
Robert Gryn is in the crypto space for the long term.
You can follow him on Twitter to catch up on his recent activities.
---
Conclusion
Here comes the end of Robert Gryn's tale.
I hope this inspires you.
Robert's story is a sheer example of determination, zeal, and hard work.
Tell me in the comment section;
What do you think about Robert Gryn and his recent venture into the crypto space?
What part of this story inspired you the most?
Also, share this post with your friends. Thank You!