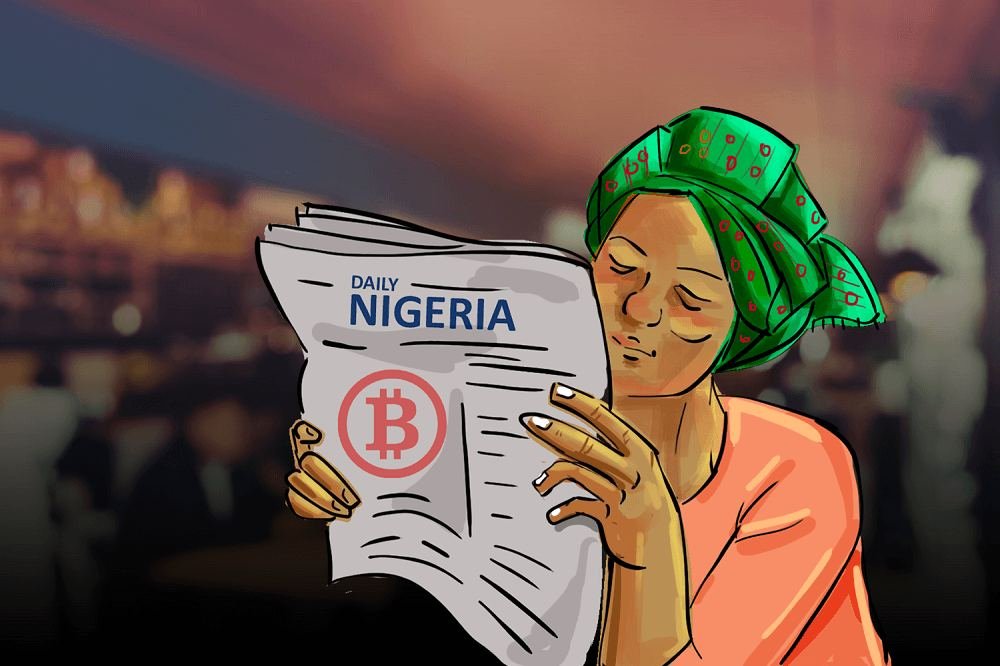 Despite being Africa's largest economy, over 40% of citizens of Nigeria live in poverty and Nigeria suffers from a double-digit inflation rate (16.5% in 2017).
As protests sweep across the country against Special Anti-Robbery Squad (SARS) and senseless killings from the Boko Haram insurgency, Nigerians are increasingly turning to bitcoin as a national currency.
Nigeria is by far the largest adopter of Bitcoin in Africa, with a 60% increase in usage since April.
Last week, Bitcoin hit an all-time high, beating its prior high from December 2017.
Most people would agree that the flagship cryptocurrency is in much better shape now than it was three years ago.
It boasts a massive portfolio of investors and a significantly higher market cap (due to mining).
In 2017, Bitcoin's investors were almost all retail investors and speculators, but now, Bitcoin is attracting powerhouses like PayPal, Square, Grayscale, JP Morgan — who are betting Bitcoin will outperform gold over the next decade — and softer scrutiny from central banks and governments.
Institutional investors are now recommending 1-10% allocation to Bitcoin, as a
hedge against the falling U.S. dollar in the midst of the pandemic.
Some well-known investors are hedging as much as 75% of their net worth.
One of the biggest obstacles of Bitcoin is that it's still hard to buy without a bank account.
Bu is there a way to remedy this?
---
Introducing Redeeem, a Peer-to-Peer Exchange
Started in 2018, Redeeem provides a fast, safe, and easy way to buy and sell gift cards with Bitcoin.
It connects traders from all around the globe through a self-custodial wallet and peer-to-peer exchange with no banks, no borders, optional KYC (required at higher limits), and higher quality gift cards.
Less than 2% of the gift cards sold on our platform are refunded, and we have a sophisticated decentralized dispute system that uses video evidence instead of screenshots to better defend the marketplace against scammers.
We are always thinking of new ways to help the unbanked, underbanked, and overbanked earn Bitcoin.
Read more: Redeeem Review: Is This The #1 P2P Exchange in Nigeria?
Here are six ways to earn Bitcoin without a bank account using a peer-to-peer (P2P) gift card exchange, Redeeem.
1) Shop:
Save 15% or more on Amazon, Walmart, eBay, Uber, Starbucks, Whole Foods, and
50+ other brands using bitcoin to buy discount gift cards.
2) Dropship:
Buy discount gift cards on Redeeem using Bitcoin and then buy products that you
can resell on P2P marketplaces like eBay and Shopify.
3) Arbitrage:
Buy discount gift cards on Redeeem and resell them on other gift card exchanges
for a profit using easy Automation tools.
4) HODL:
Buy a gift card and sell it on Redeeem for Bitcoin then HODL using your free self-
custody crypto Wallet with no hidden withdrawal fees (Bitcoin is up over 160% in the past year).
5) Refer Friends:
Earn 1% of Bitcoin trading volume for each friend you refer to Redeeem
through our Rewards program.
6) Solve Disputes:
Watch Loom video evidence and earn 1,000 satoshis ($0.19) for each
consensus vote on a dispute case as a Judge.
All cases are handled in RedeeemBot.
As a bonus, Redeeem will occasionally send free BTC (airdrops) to KYC Verified users with high-quality scores as part of our anti-fraud policy.