Welcome to our FutureNet review
FutureNet seems to be getting a lot of attention recently; people are talking about it everywhere, just like they once talked about MMM. They say it is a social media platform that pays people for login in and participating in social activities. They say you can join for free without paying any money, and you will immediately start earning in US dollars. Is it true? Dear Sir/Ma….  I was told the same thing about FutureNet by my friends on Facebook. They told me how they were making money on FutureNet every day, advising me to register and make money as well. But when I asked them to show me payment proofs for all the thousands and millions they claimed to have made, they resorted to silly excuses like – I have not withdrawn yet, I am waiting for it to reach 5,000,000 million before I withdraw etc…. At this point, I decided to research about the legitimacy of this platform to know what it is about, the people behind it, where it is based and its past users' experiences. Luckily, I was able to find the truth about FutureNet and wish to share my findings with you, so you don't make a terrible mistake. In this FutureNet review, I will share with you what FutureNet is really about (the lies and secrets) so you know what to expect if you choose to get involved.
FutureNet Review — What Is FutureNet
FutureNet claims to be some sort of social network platform where individuals from all over the world can have fun, meet new friends, enjoy watching videos, images, audios and make money for doing the things they love. They also claim to offer products capable of helping people realise their full potentials, through the internet. However, through my research, I discovered that all these claims by FutureNet, were carefully crafted to hide their true motives (Pyramid/referral scheme). I will explain more about my findings later-on in this review.
FutureNet Review — Background information
FutureNet was launched in 2014 and is located at
ul. ulanska 5 52-213 wroclaw Poland.
The platform is run by the duo of Stephan Morgenstern and Roman Ziemian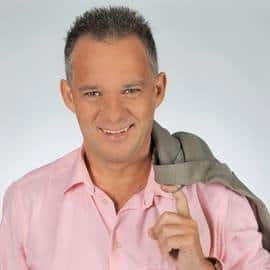 Stephan Morgenstern
is a multilevel marketing expert; he has been in the MLM industry for over 27+ years. Roman Ziemian, on the other hand, is Stephan's best friend; he has been a businessman since 1988 when he opened his first company (a trading firm) at the age of 15. The duo of Stephan and Roman were involved with a recruiting scam system called
One-Line-Online
which was launched in 2014 (same year FutureNet was launched). One-Line-Online was a scam recruiting system that sold green energy shares, it operated with a linear model where all members are placed on a single line. Here, all the members an individual recruits are placed directly under him/her, and he/she earns from their sales activities. At first, I thought Stephan and Roman where great businessmen. However, I had reasons to question their identities after I learnt about their involvement with the One-Line-Online scam. Could FutureNet be another recruiting scam? I said to myself. Then I set out to research more on FutureNet's activities and came up with some really interesting findings. Which I shall discuss below.
FutureNet's Hidden Secrets
FutureNet advertises itself as a social network platform that functions like other social networks (Facebook, Twitter, Instagram etc…)
.
But unlike the rest, it claims to pay its members from the earnings It makes from traffic, advert placements and other sources. It promises to pay it users from the profit the platform makes, and their earnings depend on their activities on the platform. The more active a user is, the more money he/she stands to make.
But they didn't talk about the fact that, before any user makes a withdrawal from FutureNet, he/she must invest a minimum of 12,600 Naira ($35). And I guess the person trying to convince you to join FutureNet has left that part out as well?
Here is a sample message used my most FutureNet affiliates to refer new members so they can earn commissions:
"We invite you to become a member of our successful, globally operating FutureNet Multimedia Network Club. FutureNet offers the most fascinating and at the same time the most brilliant opportunity to develop your online business. The FutureNet Multimedia Network Club is a modern social Media Platform to earn money online and to have fun with friends. Both are unlimited! Join our FutureNet SUCCESS SYSTEM Team!"
I believe you may have come across that message as well? Now, here is what they won't tell you.
FutureNet Membership Plans
Everyone can join FutureNet for free, just like Facebook, Twitter, Snapchat etc… However, when you join for free, you can only earn login and social media bonuses. The login bonuses range from 3 Naira (1 cent) to 15 Naira (5 cents) depending on the amount of time you spend on the platform, while the social media bonuses do not have fixed rates. Everyone I asked about the social media bonuses seems to know nothing about them, saying they don't exist. So incase you join FutureNet for free and are hoping to make money, then I am sorry to break it to you – That is never going to happen, and I will explain why below. As a free member, you can only earn the daily login bonus, that is 3 Naira to 15 Naira based on how long you stay logged in. The minimum amount you can withdraw is 7,200 Naira ($20). Divide 7,200 ($20) by 15 naira (5 cents) daily, you will get 480. At this rate, you will need to login for
480 days (1 year and 4 months) to get 7,200 Naira
. And remember that you cannot withdraw any money from FutureNet as a free member, so to withdraw; you must buy the basic plan which is
12,600 Naira.
What is the sense in that?
Login 480 times and pay 12,600 Naira to get 7,200 Naira
They intentionally made the free membership look that stupid so you can pay into their MLM Pyramid scheme (and refer family and friends to earn commissions from their membership fees).
FutureNet Pyramid Scheme – How it Works
FutureNet intentionally shoves dung at your face as a free membership to make you see reasons to join their Pyramid Scheme. The pyramid scheme membership levels as follows: $10 = $10 Member $10 + $25 = $35 Basic $10 + $25 + $50 = $85 Gold $10 + $25 + $50 + $100 = $185 Exclusive $10 + $25 + $50 + $100 + $500 = $685 Sapphire $10 + $25 + $50 + $100 + $500 + $1,000 = $1,685 Royal Each membership level comes with its benefits. Furthermore, in a bid to offer value to their membership plans, FutureNet offer basic internet products to members who upgrade their free(worthless) memberships, to paid plans.
Products On Offer
All paid members are offered access to the following products:
Future-Landing page system
Future-Video Mail
Future-Blog
Future-Cloud
Website templates
Momentum system
FutureNet Games
The irony here is that all products FutureNet offers to paid members are available for free in a variety of platforms such as WordPress, Google and
Steemit.
Moreover, why use a crappy social media platform to sell products that can be gotten for free? The answer is simple, the social media platform and products are used to cover up their true motive, which is to
run a Pyramid/referral scam
.
What FutureNet Wants You To Do
Whoever is trying to invite you into FutureNet will not tell you that you must invest a minimum of 12,600 and refer other people to do same, before you get anything tangible out of it. The whole social media thing is all a cover-up, and if you are not ready to invest 12,600 and invite other people to invest, then I advise you steer clear of FutureNet. People who invest in FutureNet are offered access to the free products I listed earlier, and they are to refer others to do same to get 30% of their investments. Note: FutureNet calls that a sale. That is, any of your referral who upgrades to a paid plan is said to have bought FutureNet's products under you. And you earn 30% of their money. When you join FutureNet, you will be automatically placed under your upline's team, and the people you refer will be placed under you. The people your referrals succeed in referring will be put under you in several levels, and you earn from them as well. You will earn 5% from their investments from level 1 to 5 and 3% from level 6 to 10.
Level 5%
Level 5%
Level 5%
Level 5%
Level 5%
Level 3%
Level 3%
Level 3%
Level 3%
Level 3%
FutureNet has 6 positions and to move from one position to another, you must buy all levels before it. The levels are: $10 = $10 Member $10 + $25 = $35 Basic $10 + $25 + $50 = $85 Gold $10 + $25 + $50 + $100 = $185 Exclusive $10 + $25 + $50 + $100 + $500 = $685 Sapphire $10 + $25 + $50 + $100 + $500 + $1,000 = $1,685 Royal As a basic member, you can only earn 30% of your investment amount. What that means is, even if you refer someone who buys the royal plan, you will earn according to your plan, so to earn 30% from all the plans, you must buy the Royal plan which cost 606,000 Naira ($1,685). FutureNet offers other bonuses besides your direct referral bonuses and downline generation bonuses. They offer what they call
friend bonuses
that pay you 5% from the activities of your uplines to level 10. And Matching Bonuses that are paid according to how much your direct referrals earn from the friends' bonuses. The matching bonuses pay as follows: Member – 10% Basic – 20% Gold – 30% Exclusive – 50% Sapphire – 50% Royal – 50% They also
pay leader bonuses
. The leader bonuses pay you from all structures in and around your position. Furthermore, there is the
career plan.
The career plan rewards you for the points you generate. The points are generated as follows. Packages and upgrades turn-over $1 = 1 point Product sales (new referrals) $1 = 2 points The rewards are as follows: Smartphone – when you get 20,000 points and 5 direct referrals Tablet/Laptop – when you get 50,000 points, 7 direct referrals and 3 of them qualified for Smartphones International Trip – when you get 150,000 points, 10 direct referrals and 3 of them qualified for laptops Audi A3 – when you get 1.2million points, 1,000 indirect referrals, 15 direct referrals who qualify for international trips Audi A4 – when you get 1.5million points, 2,000 indirect referrals, 20 direct referrals and 3 referrals qualified for international trips Audi A6 – 1.8million points, 3,000 indirect referrals, 30 direct referrals and 3 qualified for international trips Porsche Panamera – 3.5million points, 5,000 indirect referrals, 30 direct referrals and 3 referrals qualified for cars.
Conclusion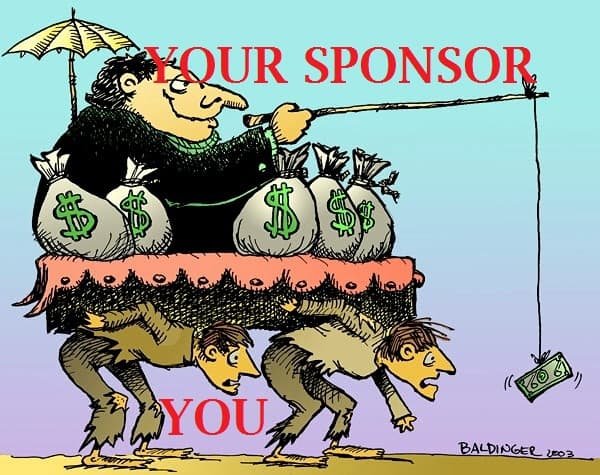 The fact that you are supposed to refer people and earn money from their investment makes FutureNet an exploitative money transfer scam. It is a referral program where you have to feed people with lies to convince them into joining the opportunity and that is totally wrong. Furthermore, once you put your money into FutureNet, you can't get it back except you join others who lie their way into making money. The only way to prevent that from happening is by staying off this platform completely. Like most scams in the past, they make you bogus offers to lure you into joining their scam platform. These tricks are not new to us at Nigeriabitcoincommunity, we have seen many scam platforms use them time and time again. They all offer the same thing, commissions, Smartphones, cars and trips. Example of such platforms can be seen below.
This platforms intentionally target Africa, especially Nigeria, Kenya, Ghana and South Africa because we have been proven to be the most gullible of them all when it comes to jumping into opportunities. Some Africans have made a career out of referring people into Pyramid and Ponzi schemes, they are on the lookout for new schemes. They have become social media evangelists and will go to any length to convince unsuspecting individuals into investing their monies. I call them Pyramidians. chances are, they will be commenting right under this post in a bid to prove FutureNet is legitimate. Ask them for proof and they won't provide any. But, enough is enough. We will stand to thwart their evil intentions, we African's need to be investing our little capitals into things that will improve our nations, not sending them to fraudsters abroad. The admins of these thieving platforms have the audacity to visit our countries, host seminars and deceive gullible individuals into investing in them. Remember how many millions we lost to MMM? Twinkas, Crowdrising, ultimatecycler  etc…? Now we have
AWSmining
,
BitclubAdvantage,
Bitworld Centre
all with the same intentions, to
steal our money
. This has to stop. There are several ways you can make money online besides selling your conscience, you can partner with large corporations to market their products and earn commissions, you can trade Cryptocurrencies, you can go into E-commerce, sell your skills as a freelancer, blog etc… the list goes on. Here is a link to a
Crytpo-trading tutorial
that is capable of changing your financial status. If you enjoyed reading this FutureNet, please share the word by hitting on your favourite social media icon below. Thank You.