Exchange tokens, as you may know, have proven to be pretty profitable and have now become a thing in the crypto space!
To this end, it should come as no surprise that exchange tokens are some of the coins you might want to invest in for 2022.
Gladly, this is something I can help you with as I have personally researched so many Exchange tokens.
So, in my article today, I will let you know the top 10 exchange tokens that I find quite promising.
---
Post Summary
This is what I will cover:
Let's dive in!
---
1. Top 11 Exchange Tokens With 10X Potential!
Exchange tokens are cryptocurrencies created by crypto exchanges to help them fund their exchanges and offer perks to users in return.
Note:
The Exchange tokens that are discussed here are centralized exchange tokens.
There you have them!
Coins

Native Exchange


Year
Founded
Rank On
CMC
Max.
Supply
Market
Cap.
BNB
Binance
2017
#3

200 million
$62,124,265,299
CRO
Crypto.com
2018
#17
100 billion
$10,329,486,351
HT
Huobi
2018
#63
500 million
$1,374,710,285
GT
Gate.io
2020
#115
1 billion
$506,779,056
KCS
Kucoin
2017
#66
200 million
$1,314,482,991
OKB
OKX
2018
#71
1 billion
$1,236,875,256
UNUS SED LEO
Bitfinex
2019
#36
1 billion
$3,318,802,864
KNG
Kanga
2021
#5669
21 million
$93,421,099
QDX
Quidax
2021
#4790
500 million
$920,453
BEST
Bitpanda
2019
#236
1 billion
$320,768,740
WRX
WazirX
2020
#157
1 billion
$291,061,291
Note that the information in this table is current as of January 21, 2021.
I've embedded a link for each of the coins listed.
You can get to the part where it is properly explained by clicking on it.
Have a wonderful read!
1. Binance (BNB)
BNB is the native coin of the Binance exchange.
If you are an avid crypto trader, then you would already know that Binance is the world's largest crypto exchange, founded by Changpeng Zhao.
BNB has been in the crypto space since 2017 and was the first exchange token to launch.
There are now three versions of BNB:
BNB ERC-20 (Ethereum network).
BNB BEP-2 (Binance Chain).
BNB BEP-20 (Binance Smart Chain, now renamed BNB Chain)
Use Cases OF BNB:
It provides a discount to Binance traders.
Holding BNB on the Binance exchange gives you access to the Binance Launchpad.
All fees on the Binance blockchain are paid for using BNB.
Make a donation to Binance Charity.
It is used as a medium of payment for both online and physical businesses, like Travala.com.
Token Model:
The total supply of BNB coins was 200 million at the time of its launch. However, to reduce the supply, the following deflationary measure is being used
Additionally, the quarterly burn will continue to happen until 50% of the initial supply of BNB is burnt.
The total supply of BNB (as of 1/22/2022) is 165,116,760.
BNB is the king of exchange tokens! It skyrocketed in a matter of months to become the third most valuable coin, surprising everyone.
The success of this coin is attributed to Binance's booming Defi space and low gas fee blockchain.
Best Exchanges To Buy BNB:
Read the full review of the BNB coin here.
2. Crypto.com (CRO)
The second exchange token that I have here is Crypto.com's CRO token.
Crypto.com is one of the world's booming crypto exchanges!
It is at No. 7 on Coinmarketcap's leaderboard of crypto exchanges.
The CRO token was initially released back in 2018 as an ERC-20 token.
However, after the launch of the Crypto.org chain in 2021, ERC-20 CROs can now be migrated to native CROs for lower fees and faster transactions.
Use Cases Of CRO:
It offers a trading fee discount to Crypto.com's users.
The CRO token is used to pay for Crypto.com's metal cards.
On the Crypto.com exchange, CRO is used as collateral for loans.
CRO can be used to make payments to merchants at a 20% discount.
It powers virtually all the activities on the Crypto.org chain
Token Model:
Initially, CRO had a total supply of 100 billion coins.
However, a total of 70 billion CRO tokens will subsequently be burned from circulation, and this makes it deflationary.
Already, over 59 billion CROs have been burned.
So far, CRO has been a good investment for investors. It is ranked as the 17th most valuable cryptocurrency, which is impressive.
In addition, the Crypto.com team is employing lots of marketing strategies to drive and sustain the price of CRO.
Also read ➞Crypto.com Review – How To Buy Bitcoin With 0% Credit Card Fee
Best Exchanges To Buy CRO:
3. Huobi (HT)
We have the HT token (Huobi Token) as the Exchange token of Huobi Global.
Houbi Global is the 2nd largest cryptocurrency exchange by trading volume.
The HT token is an ERC-20 token and it powers the entire Huobi Global ecosystem.
Use Cases OF HT:
It offers Huobi traders up to a 65% discount on trading fees.
Holding HT allows you to participate in new coin listings on Huobi Prime.
It is used to incentivize users of Huobi Global.
With Nowpayments, merchants can accept HT as a payment method.
Token Model:
The HT token is deflationary! It has a total supply of 500 million coins.
However, Huobi uses 20% of its revenue to buy back and burn the HT token monthly.
Between January and November 2021, Huobi burned 2.11 million HT tokens.
And impressively, this has contributed to the strong price action of HT over the years.
Best Exchanges To Buy HT:
4. Gate.io (GT)
GT token is the Exchange token of Gate.io exchange.
This exchange is among the largest crypto exchanges in the world by trading volume.
Now, the GT token is an ERC-20 token. It was released in 2019 as the Gatechain token (Gatechain is Gate.io's blockchain).
However, on March 2, 2020, it was renamed "GateToken" and officially became the Gate.io exchange token.
Use Cases Of GT:
It is used as gas to power Gatechain.
The GT token is used for trading fee discounts and to raise VIP tiers.
By holding GT, you gain access to participate in Gate.io's IEO and other exclusive activities
It is used as collateral for loans on Gate.io
Token Model:
There was an initial total supply of 1 billion GT tokens. Afterwards, 0.7 billion GTs were burned, reducing the total supply to 0.3 billion.
In addition, the team incorporates buy-back and burn on the coin, making it a deflationary token.
GT is the ninth most valuable exchange token, with a price that has grown at an exponential rate.
It was worth $0.5 at the start of 2021, but it is now worth over $6 in January 2022. Amazing!
Read up ➞ Gate.io Review: How To Trade Successfully – A Must Read!
Best Exchanges To Buy GT:
5. Kucoin (KCS)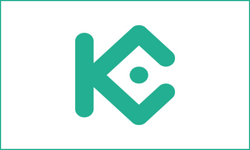 The Kucoin exchange has its own cryptocurrency called KuCoin Shares (KCS).
KCS is an ERC-20 token. Interestingly it is regarded as a profit-sharing token.
This is because Kucoin pays out a daily dividend of up to 50% in trading fees to users who hold up to 6 KCS on its exchange.
Use Cases OF KCS
Kucoin users can save up to 20% on trading fees if they pay with KCS
It's used to distribute profits to Kucoin users who hold KCS.
KCS is used as gas fees on KCC (Kucoin's blockchain)
Travala.com and other business corporations accept KCS payments.
Token Model:
KCS has a maximum supply of 200 million.
However, Kucoin is using a percentage of its revenues to burn KCS until there are 100 million left, making KCS a deflationary token.
KCS is one of the exchange tokens that is performing wonderfully well in the market. It is the 67th most valuable cryptocurrency. Impressive!
Read up ➞ KuCoin Review: What is Unique About This Exchange?
Best Exchanges To Buy KCS:
6. OKX (OKB)
The OKX Exchange (popularly known as OKEx) token is called OKB.
Star Xu founded OKEx, one of the most famous cryptocurrency exchanges, in 2017. However, it has now been rebranded as OKX.
OKB is an ERC-20 utility token issued by the OK Blockchain Foundation.
Use Cases Of OKB:
It is used to pay trading fees on OKX with a discount of up to 40%.
You can vote for new token listings on OKX if you hold OKB.
Over ten crypto companies use OKB as a payment method, including Slowmist, LItex, and others.
By holding OKB, you can participate in OKX Earn and Jumpstart for passive income
Token Model:
OKB is a deflationary token.
At Genesis, 1 billion OKBs were created. However, only 300 million OKBs went into circulation. The remaining 700 million OKBs were burned.
In addition, OKX uses 30% of its spot market fees to buy back and burn OKB.
OKB is the 6th most ranked Exchange token (as of 1/22/2022).
OKX has a strong presence in the crypto space, and given its numerous developments, such as the OKchain, the OKB has immense potential.
Best Exchanges To Buy OKB:
7. UNUS SED LEO
The UNUS SED LEO is the Exchange token of the Bitfinex exchange.
This token was named after Bitfinex's motto, which is a Latin word that means "One, but a lion." The ticker is LEO.
It was released in May 2019 and was in response to the financial crisis that hit the Bitfinex exchange.
As you may already know, Bitfinex is one of the oldest and largest crypto exchanges, founded in 2012.
However, it has faced several clawbacks, including an allegation of over $850 million in lost funds, which led to the creation of the LEO token.
Use Cases Of LEO:
It is used to raise money to cover Bitfinex's $850 million loss fund. This has already been met.
It gives Bitfinex traders some discounts on trading fees.
Token Model:
LEO has a total supply of 1 billion coins.
66% was issued on the Ethereum network as an ERC-20 token,
While 34% was issued as an EOS token.
The token is deflationary because Bitfinex plans to use 27% of its trading revenue to regularly buy-back-and- burn LEO until there are none in circulation.
LEO has done impressively since it launched. It is the third-most-ranked exchange token and the 36th-most-ranked crypto overall.
The two factors that I believe will continue to drive up the price of LEO are:
Bitfinex popularity
LEO's continuous coin burn will make it rare and valuable until there are no LEOs left in circulation.
Best Exchanges To Buy LEO:
Read up ➞ Bitfinex Review (2022) – How To Trade, Stake, And Lend Crypto!
8. KNG
The Exchange token of the Kanga exchange is KNG.
Kanga is a Poland-based cryptocurrency exchange founded by Slawomir Zawadzki.
It launched the KNG token on its exchange on the 23rd of September 2021 via a public sale.
Use Cases Of KNG:
Transaction fees on the Kanga exchange are paid with KNG.
It can be staked for rewards on the Kanga exchange
Token Model:
KNG is an ERC-20 token with a max. supply of 21 million KNG. It is both a deflationary and an inflationary token.
It is deflationary because it has a limited supply.
Conversely, it is also inflationary because it will over the years, be strategically released into supply and there is no measure to reduce the total supply.
KNG has a limited supply, and I see the token performing incredibly well if by chance the Kanga exchange initiates more use cases for it.
Best Exchanges to buy KNG:
9. QDX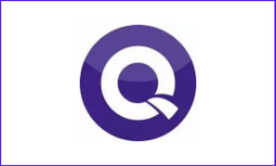 QDX is the Exchange token of Quidax – the most popular crypto exchange situated in Nigeria.
The token was launched on the JulSwap on May 19, 2021.
It is a BEP-20 token and it runs on the Binance Smart Chain network.
Use Cases Of QDX:
With QDX, users will be able to get trading fee discounts
QDX can be staked in a vault for crypto airdrops.
It will be used for the soon-to-launch Quidax deposit and savings product
QDX will power the soon-to-be-launched NFT marketplace on Quidax.
It will be used in Quidax DeFi protocols
Token Model:
QDX is deflationary! The reason is that Quidax plans to burn QDX quarterly using 2% of the revenue generated from transaction fees.
At the time of writing, Quidax has not yet burned the QDX token. However, the exchange plans to commence the coin burn in 2022.
The QDX token is valued at $0.01843 (as of 1/22/2022). Hopefully, the coin burn that is set to happen could potentially boost its current price.
Moreover, Quidax is itching to launch new products that will bring great value to the token.
Best Exchanges to buy QDX:
Learn more about QDX!
10. Bitpanda (BEST)
The exchange token of Bitpanda is BEST.
Bitpanda is Europe's largest cryptocurrency exchange, with a market capitalization worth billions of dollars.
It launched BEST in August 2019 through a successful initial exchange offering (IEO) that raised more than €43 million.
Additionally, BEST is an ERC-20 token with a current value of $0.8 at the time of writing.
Use Cases Of BEST:
It is used to fund the growth of Bitpanda
Pay for a trading fee at O.25% discount
Users gain access to the Bitpanda loyalty programme by holding the BEST token
Companies can purchase Bitpanda's products using the BEST token
Token Model:
BEST has a total supply of 1 billion coins.
However, Bitpanda will quarterly burn the BEST token using 25% of the fees paid in BEST until 50% of the supply is destroyed.
BEST has increased by over 1000% since it went open for trading. It is the 12th most valuable Exchange token.
Best Exchanges To Buy BEST:
11. WazirX (WRX)
The last one we have here is WRX, the Exchange token of the WazirX exchange.
WazirX is India's largest cryptocurrency exchange founded in 2018.
Impressively, Binance has announced its acquisition of this exchange.
The WRX token was created in 2020 and it exists on the Binance blockchain and the Ethereum blockchain.
Use Cases Of WRX:
Pay trading fees on WazirX with up to a 50% fee discount.
By holding, you become eligible to earn airdrop opportunities on WazirX.
Collectors can buy NFTs on WazirX marketplace using WRX tokens.
They can also convert their crypto dust into WRX tokens
It gives holders the right to vote on coin listings on WazirX.
Token Model:
WRX has a total supply of 1 billion coins.
The team at WazirX will burn the token based on demand and supply until 10% of the token is completely out of circulation.
WRX is one of the promising Exchange tokens. It has an ROI of 562.22% and is one of the top 10 exchange tokens by Coinmarketcap.
Also, it is backed by Binance, which speaks volumes too.
Best Exchanges To Buy WRX:
This article is not intended to provide financial advice.
Before you invest, make sure you do some fundamental and technical analysis.
---
2. Which Will Be The Most Profitable To Buy?
When buying an Exchange token, there are a few things to consider, which I have listed below.
The success and reputation of the parent exchange
The benefits it will offer you as a trader if you are making use of the exchange
How innovative and committed the exchange has been to bringing value to their token
The success of the token so far and how popular it has become
The token's exchange listings and supported trading pairs
As an example, I invested in BNB because I trade on Binance, I often use BSC-based DApps, and I can trade BNB on multiple exchanges with a plethora of trading pairs.
So, the decision is finally up to you.
That said, let's conclude.
---
FAQ
1. Is it risky to buy exchange tokens?
Exchange tokens are closely tied to the success of the exchange issuing them.
This means that if something goes wrong with the exchange, it will cause the value of their token to depreciate as well.
Heads Up!!!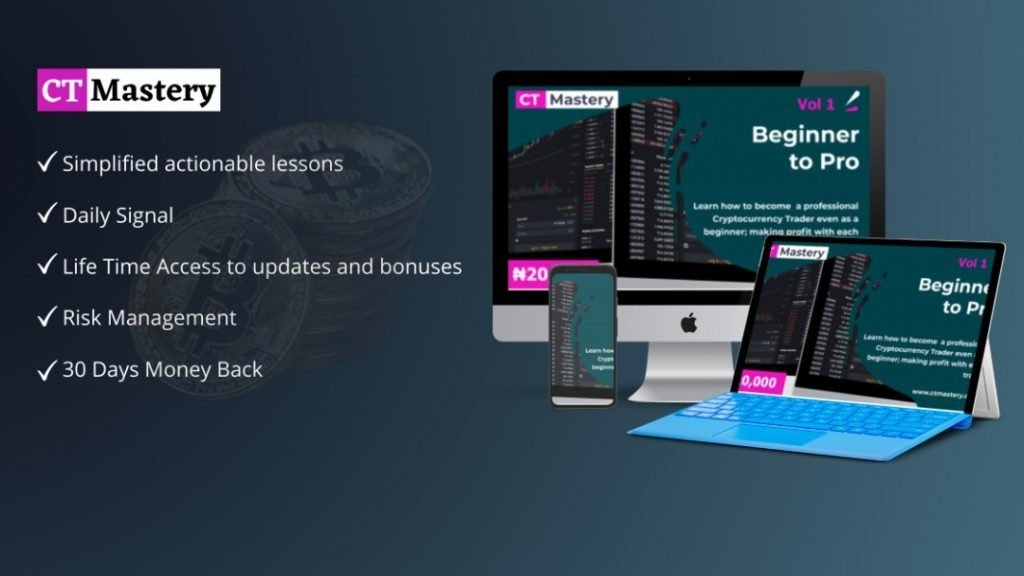 We developed a perfect course to help you master Cryptocurrency Trading.
Go to www.ctmastery.com to enrol.
You can also join our Telegram community at https://t.me/ctmastery for more information.
---
Conclusion
This is where we call it a wrap!
Exchange tokens can be a pretty good investment.
It is interesting to see how BNB went up the ranks in a matter of months, handsomely rewarding its early holders.
And it all boils down to the fact that most crypto exchanges are either building a Defi ecosystem or doing so much to boost the value of their token.
Looking for the best Exchange to buy? Then I am sure what you have read so far will help you make a good decision.
Now, it is over to you.
What do you think about Exchange tokens?
Do you think they are a good investment?
Which Exchange token do you currently hold and how profitable has it been for you?
Do you think I left out your favourite Exchange token?
Let me know in the comment box below.
Share this article with your friends by clicking the social media icons. Cheers!
---
Also read: