Hello everyone!
Welcome to another episode of crypto weekly, where you get updated on the significant events shaking the cryptoverse over the past few days.
In today's episode of crypto stories and happenings, we bring you the following:
Meta enables Instagram NFT integration in over 100 countries.
Crypto ATMs Back in Japan, 4 Years Later.
Binance And Mastercard Partner To Launch Card To Users In Argentina.
Let's jump right in;
---
1. Meta Enables Instagram NFT Integration in Over 100 Countries
A release from Meta's newsroom on Thursday reported that the company has begun its nonfungible token (NFT) expansion across 100 countries in Africa, Asia-Pacific, the Middle East, and the Americas.
It includes adding support for wallet connections with Coinbase Wallet and Dapper, as well as the ability to post digital collectibles minted on the Flow blockchain.
The popular social media app Instagram has been targeted for the initial rollout.
In its updated post, the company informed that a user simply needs to connect their digital wallet to Instagram to post an NFT.
Supported blockchains at this time include Ethereum, Polygon and Flow. There are no fees associated with posting or sharing a digital collectible on Instagram.
Mark Zuckerberg announced on Twitter "we're rolling out digital collectibles to 100 more countries.
Now, more people, creators and businesses can showcase their #NFTs on @instagram.
We're also launching integrations with @CoinbaseWallet @hellodapper and support for @flow_blockchain."
2. Binance And Mastercard Partner To Launch Card To Users In Argentina
MasterCard has partnered with Crypto exchange Binance to launch a cryptocurrency power card for its customers in the Latin American country, Argentina.
According to a press release, the card will be useful to spend on digital assets in everyday purchases, thereby reducing the gap between crypto and fiat payment rails.
Argentina will be the first to see this product available on its territory and will be "widely available" for all users within the coming weeks according to Binance.
The Binance Card is issued by Credencial Payment, the press release revealed.
It will be available for every user in the country as long as they have completed the exchange Know Your Customer (KYC) process and presented a valid national ID.
Users will be allowed to spend their cryptocurrencies in over 90 million Mastercard-affiliated merchants around the world.
Binance card users will be eligible for an 8% crypto cashback for their purchases and will be able to benefit from "zero fees on ATM withdrawals".
Also, users will be able to spend their BNB, and Bitcoin balances.
3. Crypto ATMs Back in Japan, 4 Years Later.
Japan, a part of the leading economies in Asia will once again have cryptocurrency automated teller machines (ATMs).
The devices were removed in 2018 following a hack against a local exchange.
According to a press release, this trend will be stopped since the local exchange Gaia will be installing ATMs in Tokyo and Osaka.
Initially, the machines will support four of the largest digital assets by market capitalization: Bitcoin (BTC), Ether (ETH), Bitcoin Cash (BCH), and Litecoin (LTC).
The company plans on deploying 50 crypto ATMs within the next 12 months, then 130 within the next three years.
These machines will aid Japanese consumers to withdraw a maximum of 100,000 yen ($747) per transaction, while the max cap for 24 hours will be 300,000 yen ($2,240).
This is part of the anti-money-laundering guidance that Gaia wants to follow.
The President of Gaia, Motohiro Ogura, highlighted the move, saying this is the first time a domestic exchange installs cryptocurrency ATMs in the country.
"There is a sense of security that BTM can be converted into cash immediately.
Virtual currency tends to attract attention only for investment, but it also has potential as a settlement currency. I want to expand," he concluded."
4. Why Musician and Ethereum NFT Artist Jimmy Edgar Is Skeptical of Music NFTs
Jimmy Edgar, musician and visual artist is of the opinion that, NFTs are intangible—but that's not a bad thing.
He has worked with the likes of Vince Staples, Charli XCX, Miguel, Machinedrum, and remixed Lady Gaga's "Babylon", in the music world.
But he has decided to branch out on his own with NFTs.
Edgar will be releasing an Ethereum NFT collection on August 11 called OXYGEN, which consists of 13 artworks that play with the viewer's conception of the immaterial, liquid, air, and consumerist symbols of adulthood.
"Through a metaphysical process that Jimmy coins 'digital condensation,' the imagination solidifies as literal objects," a press release reads.
The NFTs will be displayed at the Vellum LA NFT gallery in a solo exhibition in Los Angeles from August 11 until September 11 and will also be sold on NFT marketplace Foundation.
Alice Scope and Sinziana Velicescu curated the exhibition.
5. African Blockchain Investments Surpass 2021's Total of $127M
$91M worth of capital entered the African blockchain ecosystem, followed by another $213M during Q2, totalling $304M, over the first quarter of 2022.
The African Blockchain Report 2021, released as a joint project by Crypto Valley Venture Capital and Standard Bank, shows that between Q1 2021 and 2022, funding grew by 1,668%, rising from $5.1 million to $91 million.
Crypto-centric payments too have been growing, surging by 1,200 percent between July 2020 and June 2021.
Despite these striking numbers, Africa accounts for a measly 0.5% of the world's total blockchain funding.
6. I am Mainly "supporting" Doge Coin, Says Elon Musk
Centibillionaire and CEO of Tesla, Elon Musk reiterated his support for Dogecoin during his recent appearance on the "Full Send" podcast.
"I'm mainly supporting Doge, frankly," he responded to a question about cryptocurrencies.
He also said Dogecoin has his support because it has memes and dogs.
According to Elon, "Even though Dogecoin was designed as a "ridiculous joke currency," it has real utility, according to Musk.
He noted that the transaction capability of Dogecoin is higher than that of Bitcoin.
The fact that Dogecoin is inflationary is actually good because the meme coin can become a viable transactional currency.
Instead of hoarding tokens and expecting price appreciation, users can actually spend them in real life.
Tesla, the top e-car manufacturer, started accepting Dogecoin for merch back in January.
SpaceX, the spacecraft manufacturer helmed by Musk, followed suit in May.
Musk continues showing love for Dogecoin despite the fact that the meme coin is down more than 90% from its peak, underperforming every other major cryptocurrency.
---
Heads up!
If you want to learn how to trade cryptocurrencies profitably, then enrol in our Crypto Trading Mastery Course by going to www.ctmastery.com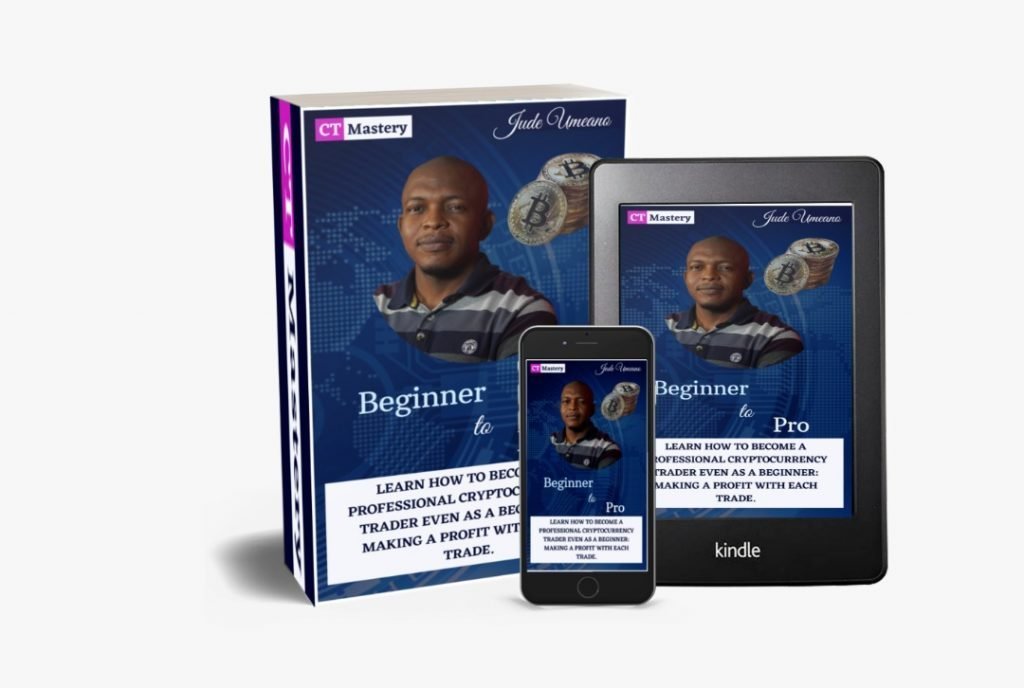 You can also join us on Telegram to get more details
---
Conclusion
After touching it on the weekly chart, BTC maintained its ascendence over the 200-day moving average.
Despite a lot of bearish movement, the bulls bought enough to bring prices to an almost stable zone.
HODL On!