Hello everyone!
Welcome to another episode of crypto weekly, where you get updated on the major events shaking the cryptoverse over the past few days.
On today's episode of crypto stories and happenings, we bring you the following:
Tether's USDT Stablecoin Launches on Polygon
Targeted Phishing Scam Nets $438K in Crypto and NFTs From Hacked Beeple Account.
Luna Crash Highlights Crypto Market's Vulnerabilities
Let's jump right in;
---
1. Tether's USDT Stablecoin Launches on Polygon
Tether has launched its USDT stablecoin on Polygon (formerly Matic Network), expanding its reach in the crypto market.
Polygon is the 11th blockchain USDT will be available on, after Ethereum, Solana, Avalanche, Algorand, Tron, Omni, EOS, Liquid Network, Kusama and Bitcoin Cash's Standard Ledger Protocol.
Tether says USDT's launch on Polygon will help the blockchain network's ecosystem.
There are currently more than 19,000 decentralized applications running on Polygon.
Their users can now utilize USDT to move money in and out of that ecosystem and to generate yield, said Tether.
While USDT is available across many blockchains, its usage on Ethereum and Tron is the highest, as can be seen on the chart below from The Block's Data Dashboard.
2. Negative Streak Continues: Bitcoin Registers 8 Consecutive Weekly Candle in Red
Bitcoin reclaimed the $30,000 mark during the last week, but still closed the weekly candle in the red thereby extending its negative streak to eight consecutive weeks.
The start of the new trading week has been slightly more positive, with bitcoin currently in the green.
Though, there's still time for the return of bears to the scene and extend the negative streak ever further.
It's expected somewhat, that with eight red ones in a row, the BTC Fear and Greed Index has remained stuck well within the "extreme fear" territory.
There are various types of data compiled by the metric, including volatility, surveys, social media comments, etc., which determines the general sentiment toward the primary cryptocurrency, with results ranging from 0 (extreme fear) to 100 (extreme greed).
BTC went into "fear" in April and early May but plummeted into "extreme fear" once it dumped from $40,000 to $25,300 in days. As of now, it's still in the latter, showing 10.
3. Balenciaga Is Now Accepting BTC & ETH Payments
Balenciaga, luxury fashion house, the most eccentric haute couture brand and particularly famous in recent years for its unorthodox and scandalous collections,
will begin accepting crypto payments, particularly in BTC and ETH,  at it's flagship stores in Los Angeles, New York and also online at the brand's site.
It is yet to be known whether this decision is driven by the choice to hold its upcoming fashion show on the floor of the New York Stock Exchange and use fake bankrolls as an invitation or whether  crypto as a payment method can now move the boundaries of fashion.
One thing is clear though, Balenciaga has joined an already elite company of pro-crypto brands in its innovations.
The brand it seems has definitely chosen the right strategy, having waited until colleagues and competitors in the luxury world introduce crypto into their operations and demonstrate by example what works immediately, what is worth refining and what is not worth using at all.
We can't wait to see models wearing laser eyes and hard wallets as an invitation to Balenciaga's next show.
4. Targeted Phishing Scam Nets $438K in Crypto and NFTs From Hacked Beeple Account
Mike Winkelmann, creator of Digital artist and popular non-fungible token (NFT) more commonly known as Beeple, had his Twitter account hacked on Sunday, May 22 as part of a phishing scam.
Users were alerted by Harry Denley, a Security Analyst at MetaMask, that Beeple's tweets at the time containing a link to a raffle of a Louis Vuitton NFT collaboration were in fact a phishing scam that would drain the crypto out of users' wallets if clicked.
It is likely that the scammers were  looking to capitalize on a real recent collaboration between Beeple and Louis Vuitton where Beeple designed 30 NFTs for the luxury fashion brand's "Louis The Game" mobile game which were embedded as rewards to players.
The first phishing link scored them 36 Ethereum (ETH) worth roughly $73,000 at the time,
while the the second link netted the scammers around $365,000 worth of ETH and NFTs from high-value collections such as the Mutant Ape Yacht Club, VeeFriends,
and Otherdeeds amongst others bringing the grand total value stolen from the scam to around $438,000 from unsuspecting users.
Beeple is well known for creating three of the top ten NFTs sold to date and this has most likely put him at risk for hacks.
He later tweeted that he had regained control of his account and added to remind his followers that "anything too good to be true IS A F*CKING SCAM."
5. Cardano Reaches Another Interoperability Milestone, New Ethereum-Cardano Bridge Goes Live
The Iagon Ethereum-Cardano token bridge goes live in beta version as Cardano hits another interoperability milestone.
A decentralized cloud computing platform Iagon, announced its migration from the Ethereum blockchain to Cardano in late April.
After that, it announced that it had migrated 50% of its token supply from Ethereum to Cardano, totaling 500 million IAG tokens.
The purpose-made token bridge was built to enable the conversion of ERC-20 IAG tokens to CNT IAG tokens, so the tokens on the different blockchains (Ethereum and Cardano) can interact.
After the Milkomeda Foundation announced the launch of Milkomeda C1 in late March, Cardano reached a pivotal moment in interoperability.
Cardano CI is a Layer 2 EVM compatible sidechain that enables Ethereum dApps to be deployed in the Cardano ecosystem.
Shortly after this, the ADA-AGIX converter went live, thus enabling singularityNET native token AGIX to become interoperable with Cardano's first asset, ADA.
6. Luna Crash Highlights Crypto Market's Vulnerabilities, Astra Protocol to the Rescue
The crypto industry is now bleeding due to internal factors as if external fundamentals related to geopolitical tensions and worries of economic recession were not enough.
TerraUSD (UST), the largest algorithmic stablecoin by market cap, collapsed earlier in May and is now trading at only eight cents, a far cry from a 1:1 peg with the US dollar.  
Luna is currently at the level of 0.0001 after it crashed from nearly $100 at the end of April. Together, the crash of these tokens has deprived investors of about $50 billion.
The major collapse of the Terra ecosystem has sent shock waves across the entire crypto market, wiping out about half of the market cap of all digital assets ($1 trillion) in a matter of days.
This event highlights the vulnerabilities of this emerging crypto industry, which is part of the process at this early stage.
---
Heads up!
If you want to learn how to trade cryptocurrencies profitably, then enroll in our Crypto Trading Mastery Course by going to www.ctmastery.com.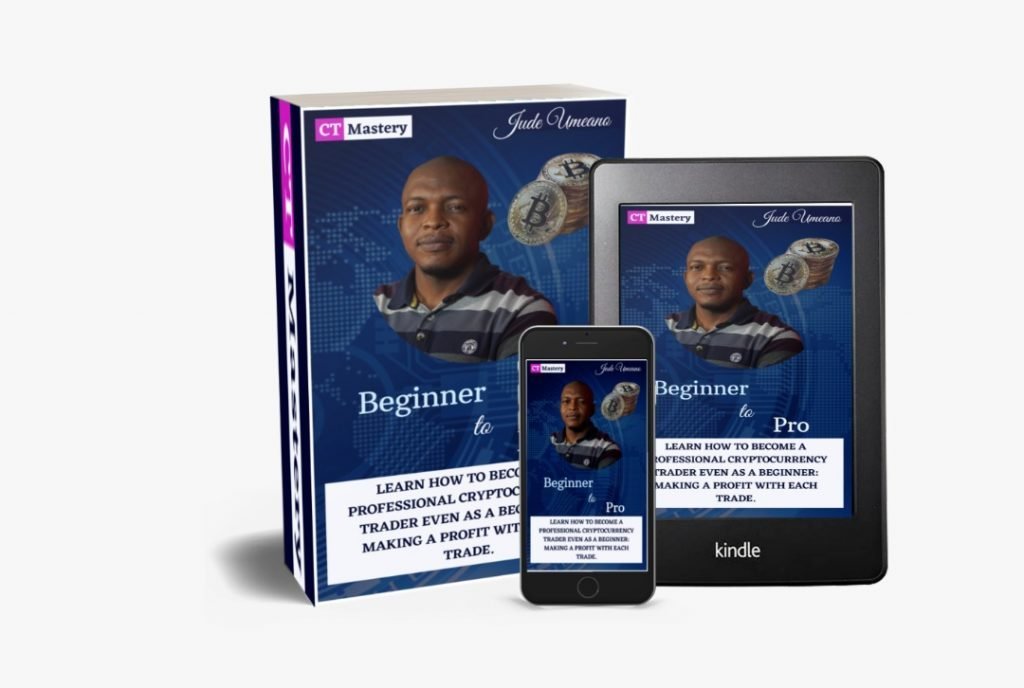 You can also join us on Telegram to get more details
---
Conclusion
Bitcoin (BTC) and other cryptos traded lower on Friday despite another move upward in stocks.
The short-term rise in stocks could be a tailwind for crypto, assuming the high correlation between both assets remains intact.
Over the short term, however, prices could stabilize. 
There's been massive short selling over the last few weeks, which may precede a short squeeze in the weeks ahead. Month-end rebalancing inflows may also help.