Hello Everyone!
Welcome back to another week's episode of Crypto Weekly, where you get updated on the major news events shaking the crypto-verse over the past few days.
In today's episode of crypto stories and happenings, we have the following;
A Lot Of Russian News
Axie Infinity Hacked
Bitcoin Whale Wakes Up
Let's jump right in;
---
1. Russia's Economy Ministry Supports Legalization Of Cryptocurrencies
Prime Minister of Russia, Mikhail Mishustin and the Russian Ministry of Economic Development have backed efforts to regulate cryptocurrencies and integrate them into the country's economy.
Commenting on the efforts to adopt a special regime for cryptocurrency operations, the Russian Prime Minister Mikhail Mishustin was quoted on Friday as stating that the government has reviewed the proposal in great detail.
While the CBR wants to prohibit a wide range of crypto-related activities, including issuing, trading and mining of digital currencies, the Russian prime minister revealed his cabinet is ready to regulate operations like crypto mining.
2. Axie Infinity Hacked For $622M
On Tuesday, blockchain gaming company Sky Mavis announced that a someone had used hacked private keys to drain the $622 million treasury of its popular metaverse gaming project Axie Infinity.
The stolen funds were stored in Ethereum and USD Coin on the Ronin bridge, a sidechain of the Ethereum network.
Despite this, the Axie show goes on. The theft did little to scuttle the release of Axie Infinity: Origin, a significant update to the game which will now launch this week.
3. Crypto Fear And Greed Index Hits 'Greed' For The First Time In 4 Months
On March 28, the Crypto Fear and Greed Index jumped back to the "greed" position for the first time in four months. The last time the index reached the current position was when bitcoin reached a high of $69K per unit last year on November 10.
The crypto economy has surged in value during the last weeks, jumping 5.4% in value to $2.26 trillion. The price of bitcoin (BTC) reached a high of $48,234 on Monday afternoon.
Ethereum (ETH) met a high of $3,431 per unit, roughly around the same time frame as BTC's daily high.
4. MetaMask Adds Apple Pay Integration, Expands Options For Buying Cryptos
MetaMask, a crypto wallet for interacting with decentralized applications (DAPP) which works on Firefox, Google Chrome, and more, have announced a new update.
The company said it now supports iPhone or Apple Pay users to buy cryptocurrencies with debit or credit cards through the mobile app without transferring cryptocurrencies from cryptocurrency exchanges.
MetaMask uses two payment gateways, Wyre and Transak, to support transactions, users can now buy ETH with credit cards (Visa and Mastercard) stored in Apple Pay and deposit up to $400 in their wallets through the Wyre API.
5. Russia's Deputy Energy Minister Urges To Legalize Crypto Mining 'as soon as possible'
As the conflict in Ukraine rages on, the notion around Russia, which is rich in energy, potentially employing Bitcoin mining to mitigate the effects of ever-tougher sanctions continues to take place.
Most recently, Russia's Deputy Energy Minister Evgeny Grabchak announced on March 26 that the legal vacuum in crypto mining needs to be removed, according to a report by TASS.
Grabchak highlighted that it would be more effective to decide mining locations and free up energy resources for miners at the regional level.
6. Dubai's New Crypto Regulator Brings UAE Firm BitOasis Under Its Wing
DUBAI – BitOasis, a Middle East-focused crypto exchange based in the United Arab Emirates, has received provisional approval from Dubai's new crypto regulator (VARA), as the UAE pushes to become a centre for the virtual asset sector.
BitOasis, which was founded in Dubai in 2015 and serves English and Arabic speaking customers in the Gulf and Middle East, will continue operations in Dubai while it applies for a full VARA license, the company said.
Prior to coming under VARA, BitOasis had been registered with the central bank and was reporting on anti-money laundering issues to the bank's financial intelligence unit.
7. Bitcoin Whale Abruptly Moves $9,600,000 in BTC After Sleeping for Seven Years
A long-dormant Bitcoin (BTC) whale is suddenly moving millions of dollars worth of BTC after over seven years of inactivity.
In eleven separate transactions, the deep-pocketed trader moved about $9.6 million in BTC in what whale-tracking protocol Whale Alert says could be related to the 2014 hack of now-defunct casino-based crypto exchange platform Cryptsy.
Anonymous scammers got away with what is now worth $540 million worth of BTC after hacking the crypto exchange, which declared bankruptcy and closed in 2016.
However, no confirmation of the link between the whale and the hack has been issued as of yet.
Founder of on-chain analytics firm LookIntoBitcoin, Philip Swift, says that the number of idle BTC being awakened now is similar to the amount activated in 2018 and 2021.
---
Heads up!
If you want to learn how to trade cryptocurrencies profitably, then enroll in our Crypto Trading Mastery Course by going to www.ctmastery.com.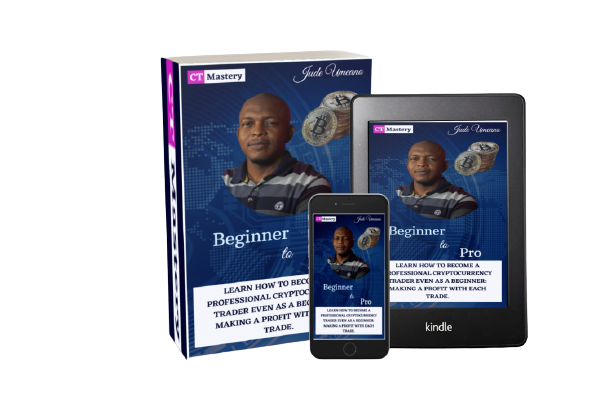 You can also join us on Telegram to get more details
---
Conclusion
The prices of leading cryptocurrencies maintained a steady ascent for the third straight week, with Bitcoin hitting a 2022 high of $48,000 on Monday.
Market Sentiment remains very positive at the moment, let's hope this lasts long.
Now more than ever, HODL on.