Hello Everyone!
Welcome back to another week's episode of Crypto Weekly, where you get updated on the major news events shaking the crypto-verse over the past few days.
In today's episode of crypto stories and happenings, we have the following;
Coinbase Sued for Allegedly Selling Unregistered Crypto Securities
Bitcoin Supply Hits Lowest Level Since 2018
Terra (UST) Buys $125 Million Worth of BTC
Let's jump right in;
---
1. Coinbase Sued for Allegedly Selling 79 Unregistered Crypto Securities
Lead plaintiffs and Coinbase users Christopher Underwood, Louis Oberlander, and Henry Rodriguez allege that from Oct. 8, 2019, to the present, Coinbase let customers buy and sell 79 different cryptocurrencies without disclosing that they are in fact securities.
The plaintiffs added that these crypto securities are not registered with the U.S. Securities and Exchange Commission or any state regulators, and Coinbase is not registered as a securities exchange or a broker-dealer.
The cryptocurrencies include XRP, Dogecoin, Shiba Inu and a lot more.
2. Bitcoin Supply Hits Lowest Level Since 2018 As Long-term Holders' Balances Soar
As the amount of Bitcoin held by long-term investors skyrockets to unprecedented levels, the token's supply on cryptocurrency exchanges has continued its downward trend, dipping to its lowest level in 39 weeks.
Specifically, the total supply of Bitcoin on crypto exchanges as of March 17 was only 10.25% of its total supply or 1,946,069.
Also, there are 13.5% less Bitcoin in the wallets on these exchanges compared to two months before, during which time the BTC's overall supply had dropped by 1.6%.
By comparison, there was 11.85% of total BTC supply in these wallets as of January 18.
3. World's Largest Hedge Fund Starts Investing in Crypto
The world's largest hedge fund is readying investments in an "External vehicle" and would be going directly into the crypto asset markets.
Owner and billionaire Ray Dalio had previously advised investors to allocate a small portion of their portfolios to BTC.
The fund currently has $150 billion in assets under management, and it wants a slice of the digital asset pie. Institutional interest in crypto assets has increased over the past year, despite markets have generally remained range-bound for most of 2022.
4. New $100M Fund Aims To Bolster Blockchain Development In Vietnam
A digital asset platform has earmarked $100 million to develop the blockchain industry in Vietnam as the country's residents have displayed a marked interest in cryptocurrencies.
The platform, AEX, plans to offer crypto financial derivatives in Vietnam, open an office and support the country's blockchain ecosystem with the $100 million fund.
AEX Chief Brand Officer Shergina Asya said in a statement Monday that Southeast Asia is critical to the company's further global expansion, and Vietnam is a key country within the region.
5. US Bitcoin Miner Uses Coal Waste To Generate Electricity
Pennsylvania-based cryptocurrency mining company – Stronghold Digital Mining – reportedly employs coal waste to power its hundreds of supercomputers.
Thus, the company aims to use a byproduct instead of harming the US national energy network.
Bitcoin mining is an energy-intensive process, and many critics claim it damages the environment and harms national electricity systems. In fact, some reports suggest that it employs more energy per year than the entire country of Finland.
According to a recent report by Reuters, Stronghold Digital Mining found an alternative way to generate electricity for its operations.
6. Bitcoin's (BTC) Latest Rally To Face Strong Resistance Before $46K
Bitcoin's (BTC) latest rally saw the world's largest token jump nearly 7% in seven days and briefly pass $45,000- an over one-month high.
Recent data however suggests that short-term profit taking may stifle the token's advance to beyond $46,000.
Sentiment towards BTC had improved over the past two weeks following several indications of increasing adoption.
A Russian minister said the country could possibly accept Bitcoin for its energy shipments, as it faces increasing restrictions from the West.
Major Wall Street banks were seen leaning further into institutional crypto, while reports said oil and gas giant Exxon Mobil was considering using excess energy to mine crypto.
7. Terra (UST) Buys $125 Million Worth of BTC
Terra, known for its stablecoin UST, bought another large batch of BTC with a view to acquiring $125 million worth of cryptocurrency daily over the next three months.
Most members of the cryptocurrency community believe that a huge buying frenzy could be the main fuel for the current Bitcoin rally, according to Bitinfocharts.
Since March 20, the Terra Bitcoin wallet has grown from "only" 9,564 BTC to 21,325 BTC, with around 3,000 BTC being purchased every day.
The total portfolio value is expected to reach around $11 billion by the end of the buying spree, which currently represents more than 10% of Bitcoin's total market capitalization.
---
Heads up!
If you want to learn how to trade cryptocurrencies profitably, then enroll in our Crypto Trading Mastery Course by going to www.ctmastery.com.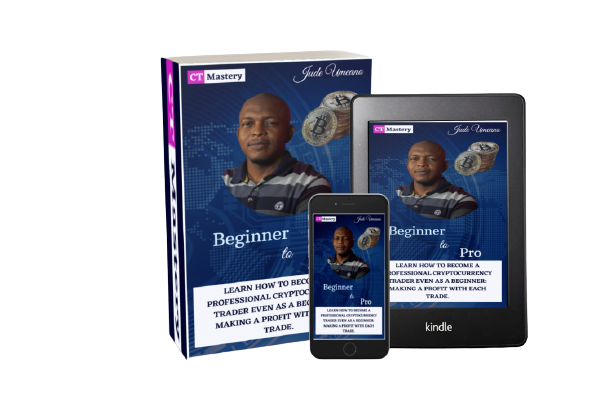 You can also join us on Telegram to get more details
---
Conclusion
Well what a week that was, the market rallied to higher heights as we've been waiting for.
Binance Blockchain week kicks off this week and that is sure to pump prices some more. Overall, the landscape looks positive going forward.
Now more than ever, HODL on.