Hello Everyone!
Welcome back to another week's episode of Crypto Weekly, where you get updated on the major news events shaking the crypto-verse over the past few days.
In today's episode of crypto stories and happenings, we have the following;
Binance Gets Crypto License In Bahrain
Kazakhstan Shuts Down 100+ Illegal Crypto Mines
Robert Kiyosaki Calls Crypto A Better Safe Haven Than Fiat
Let's jump right in;
---
1. Ukraine Vice PM Asks Tether To Stop Transactions With Russians
Continuing his quest to spread political and economic sanctions against Russia as much as possible, the Ukrainian Vice Prime Minister, Mykhailo Fedorov, has asked Tether to halt servicing Russians.
"Today, the entire democratic world has united against Russia to punish the bloody invaders economically. I call on Tether to stop any transactions with the Russians! For Peace!"
While some supported his request, others revoked, claiming that censorship – in any shape or form, is exactly what cryptocurrencies stand against. Tether hasn't yet commented on the matter officially.
2. Binance Wins Crypto License In Bahrain Amid Middle East Expansion
The world's largest cryptocurrency exchange, Binance, announced on Tuesday that it has been granted a license to operate as a crypto asset service provider in Bahrain.
This strengthens the company's foothold in the Middle East as its trading platform faces mounting scrutiny from financial regulators elsewhere.
The regulatory green light will allow Binance to provide crypto asset trading, custodian services and portfolio management to customers, the firm added.
3. Kazakhstan Shuts Down 100+ Illegal Crypto Mines
The government of Kazakhstan has forced yet another 106 illegal crypto mining facilities to go offline.
Prior to this, the country halted the operations of 13 illegal mining firms in late February after vowing to crack down on unauthorized cryptocurrency miners.
Kazakhstan's Financial Monitoring Agency, in accordance with other agencies, has inspected mining activities which led to 55 mining farms voluntarily ceasing operations and another 51 being forced to do so.
4. Bank of Canada and Massachusetts Institute of Technology Announce Joint Central Bank Digital Currency Collaboration
The Bank of Canada and the Massachusetts Institute of Technology today announced an agreement to collaborate on a twelve-month research project on Central Bank Digital Currency.
The Bank will work with the MIT Media Lab's Digital Currency Initiative team to explore how advanced technologies could affect the potential design of a CBDC, building on the DCI's ongoing research into CBDC.
This exploration will help inform the Bank of Canada's research effort into CBDC. The project forms part of the Bank's wider research and development agenda on digital currencies and fintech.
5. US State of New Hampshire Passes Crypto-Friendly Bill To Take Advantage Of 'Booming' Industry.
The Mayor of New Hampshire said "Just last year, job postings related to blockchain and cryptocurrency technology exploded, growing by almost 400%.
Our state is in a perfect position to take advantage of the booming investment in this industry and makes several important changes to state law.
HB1503 is an opportunity for New Hampshire to become a leader in this industry and I look forward to continuing our work on this legislation."
He also added, New Hampshire is "In a position to take the lead on this revolutionary technology," which would "Attract investments and jobs by signaling to this rapidly growing industry that we are open for business."
6. Rich Dad Poor Dad Author Says Russia-Ukraine War Shows Crypto As A Better Safe Haven Than Fiat Currencies
Investor and personal finance author Robert Kiyosaki says the Russian invasion of Ukraine has drastically changed how the world views Bitcoin and crypto assets.
Investor's Business Daily reports that many Russians are using Bitcoin as a lifeline after the Ruble collapsed. 13% of Ukrainians, 12% of Russians, 8% of Americans own crypto.
Earlier this week, the author of the New York Times bestseller Rich Dad Poor Dad endorsed Bitcoin as a hedge against inflation. He is quoted as saying "Ukraine/Russian War has given the rise to crypto as a safer haven than the government's Fake Fiat money."
7. Cryptocurrency Provides Fix For Some In Crisis-hit Afghanistan
Bank transfers to Afghanistan are almost impossible currently, to prevent funds from falling into the hands of fundamentalists.
Cryptocurrency transfers have allowed NGOs to circumvent these obstacles while ensuring that each donation gets to those who need it most.
Fereshteh Forough told AFP. "Crypto is an incredible way to overcome all kinds of political and economic sanctions, but also a tool that can change the lives of people living in an authoritarian regime,"
---
Heads up!
If you want to learn how to trade cryptocurrencies profitably, then enroll in our Crypto Trading Mastery Course by going to www.ctmastery.com.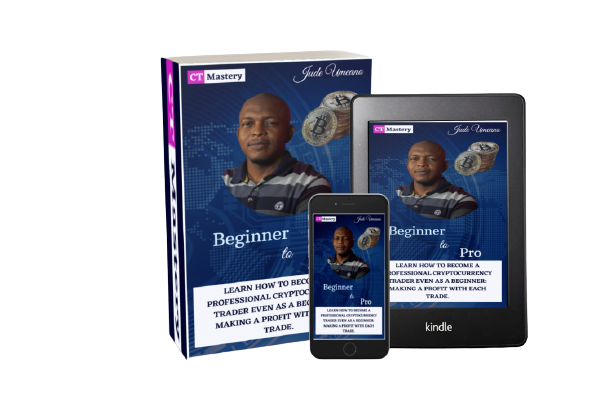 You can also join us on Telegram to get more details
---
Conclusion
After rising above $42,000 yesterday, bitcoin failed to maintain that level and fell by more than $1,000 a few hours later.
Most altcoins have also seen minor losses on a daily scale, with a few exceptions. The market seems to be trending upwards and it's just a matter of time now.
Until Then, HODL On.