Hello Everyone!
Welcome back to another week's episode of Crypto Weekly, where you get updated on the major news events shaking the crypto-verse over the past few days.
In today's episode of crypto stories and happenings, we have the following;
Treasury Secretary Reveals Positive Tone For Crypto Executive Order
California Could Adopt Bitcoin As Legal Tender
Jake Paul Caught In Crypto Scam Scandal
Let's jump right in;
---
1. New California Bill Could Make Bitcoin Acceptable In The State
A bill has been introduced in the California legislature that could establish bitcoin as legal tender in the state
California Bitcoiners are hoping to make the state the first to accept the cryptocurrency as legal tender, even if it means going up against the US Constitution.
The goal is to establish bitcoin as legal tender in the state, but the process is complicated, according to Ian Calderon, former California State Assembly majority leader and principal of political advocacy group Majority Advisors.
Although in January, Arizona State Sen. Wendy Rogers introduced a bill that would legalize bitcoin as legal tender in the state.
2. Treasury Secretary Reveals Positive Tone For Crypto Executive Order
US Treasury Secretary Janet Yellen has given hints about how the Treasury Department will implement the executive order on crypto expected from President Joe Biden this week.
Secretary Yellen reveals readiness to implement pro-crypto executive order, with indications that the new executive order will bring much-needed clarity to crypto regulations,
Secretary Yellen appears to have backtracked her earlier sentiments as she revealed that the department was willing to work with other federal agencies and international bodies to ensure a global standard for the digital assets industry.
3. $175 Million Worth Of Orders Liquidated As Bitcoin Rallies To $42,000
Nearly $200M in orders was cleared from the market as Cryptocurrencies recovered following Bitcoin's $42,000 spike, the volume of liquidated orders in the market reached almost $200 million.
As the Exchange Liquidation chart suggests, OKEx has once again become the largest liquidation volume provider in the market with $72 million in canceled orders.
Apparently 76% of these orders were short (sell), as for liquidations by symbol, Bitcoin orders remain the most liquidated positions in the market. Second place goes to Ethereum, with $42 million in canceled orders in the last 24 hours.
4. YouTube Detective Exposes Jake Paul's Alleged Secret Wallet For Crypto Scams
A famous YouTube investigator has discovered an alleged wallet owned by Jake Paul that the influencer has allegedly used to cash out of all his paid promotions for crypto projects.
The YouTuber said;
Jake Paul screamed to $YUMMY investors to "Push this shit" and "We're not selling", then he sells a month later for $300K, the tokens he got for free for doing this promotion.
5. SEC Slaps Siblings With Fraud Charges In Alleged $124,000,000 Crypto Scam
In a new press release, the U.S. Securities and Exchange Commission announced that John and JonAtina Barksdale have been charged with stealing over $124 million from investors in a scheme involving the cryptocurrency Ormeus Coin.
The SEC alleges that the pair also scammed people via Ormeus Global, a multi-level marketing business that offered subscription packages and crypto investment services.
Barksdale has been charged with securities fraud, wire fraud, as well as conspiracy to commit both securities fraud and wire fraud.
6. Polygon Network Down For Over 11 Hours Following Upgrade
The popular Layer-2 Ethereum scaling solution Polygon did not produce a new block for more than 11 hours on Friday and Saturday.
However, the team has assured users that all funds and on-chain data are safe.
Originally, the network was to experience some downtime starting at about 5:50 PM UTC yesterday, following an announcement on the project's forum at 4:20 PM UTC that the team needed to perform maintenance on one of the network's three layers.
So there are no major issues according to the network.
7. El Salvador Pegs Bitcoin Sovereign Bond Launch Between March 15-20
El Salvador's finance minister, Alejandro Zelaya, stated on Friday that the Central American country is looking for the ideal time to introduce a bitcoin-backed bond, which might happen between March 15 and 20, depending on the outcome of the Ukraine conflict.
The cost of constructing their proposed Bitcoin City is projected to be over 300,000 BTC. El Salvador will issue the world's first bitcoin bonds to help fund the project.
The country expects the $1 billion bond to sell out soon owing to whale participation, the bond is entirely democratized to eliminate access hurdles.
---
Heads up!
If you want to learn how to trade cryptocurrencies profitably, then enroll in our Crypto Trading Mastery Course by going to www.ctmastery.com.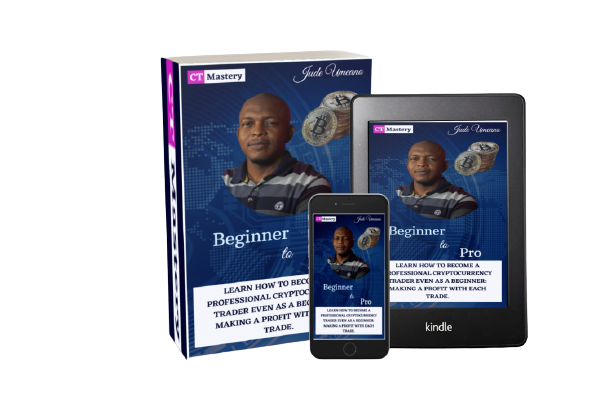 You can also join us on Telegram to get more details
---
Conclusion
The crypto landscape has for a while now been bearish, but there still remains some optimism as most big industry players are just getting into the field.
We at NBC remain bullish at least for the foreseeable future.
Until Then, HODL On.