Hello Everyone!
Welcome back to another week's episode of Crypto Weekly, where you get updated on the major news events shaking the crypto-verse over the past few days.
In today's episode of crypto stories and happenings, we have the following;
CoinGate Enables 70 Cryptocurrencies For Donations Directly To Ukraine's National Bank
Binance Says It Will Not Block Russian Accounts Despite Ukraine Request
Female Officer Suspended For Trying To Extort Crypto From Trader
Let's jump right in;
---
1. CoinGate Enables 70 Cryptocurrencies For Donations Directly To Ukraine's National Bank
In response to armed Russia's aggression in Ukraine, The National Bank of Ukraine has opened special fundraising bank accounts to support the Armed Forces of Ukraine.
CoinGate has opened a payment page that allows crypto users to donate more than 70 cryptocurrencies directly to the NBU bank account, according to a statement shared with Finbold.
This expansion of cryptocurrencies makes various cryptocurrency donations to Ukraine even more accessible and much more flexible for crypto users to support Ukraine.
2. Binance Says It Will Not Block Russian Accounts Despite Ukraine Request
Binance said on Monday it will not "Unilaterally" freeze the accounts of Russian users, after Ukraine's vice prime minister called on major cryptocurrency exchanges to take such action.
On Sunday, Mykhailo Fedorov, the vice prime minister of Ukraine, asked major exchanges to block the addresses of Russian users.
Jesse Powell, CEO of Kraken, another major cryptocurrency exchange, said on Twitter that the company "Cannot freeze the accounts of our Russian clients without a legal requirement to do so."
3. Shiba Inu Back Among Top 10 Most Purchased Tokens By Ethereum Whales
Shiba Inu , the self-described "Dogecoin killer", has re-emerged among the ten most purchased tokens by Ethereum whales.
The 1,000 biggest Ethereum wallets are holding 62 trillion Shiba Inu tokens valued at $1.57 billion, cryptocurrency data platform WhaleStats said in a tweet.
Shiba Inu currently ranks third among the top ten cryptocurrencies held by Ethereum whales, with an average holding amount of $15.05 million, as per WhaleStats data.
It was reported in February that Shiba Inu is held by over 1.18 million Ethereum wallets.
4. Anonymous will pay Russian troops $52,000 in BTC for Each Tank
Anonymous, the famous hacker organization, is rumored to be offering Russian soldiers Bitcoin payments to donate their tanks.
Hackers have offered over $52,000 in BTC for each combat vehicle donated.
The Ukrainian side is trying to stop the Russian invasion not only by weapons and direct clashes, but also by a digital strike.
A few days ago, Mykhailo Fedorov – Ukraine's deputy prime minister – announced that the government would create an IT army.
5. 77% of Saudis Aware of Cryptocurrencies, Only 18% Currently Buying and Selling
According to the findings of a survey, about 77% of Saudi Arabian residents are aware of cryptocurrencies, which suggests that the asset class "Has generated a fair amount of awareness."
The study data, on the other hand, shows that only 18% of those surveyed confirmed they are buying and selling cryptocurrencies.
As shown in the study data, while younger Saudis are currently dominating crypto trading in the kingdom, the findings show that older Saudis also "Plan to deal in it.
"The study findings suggest that a significant number of Saudis – 37% of those surveyed – cite the volatility of cryptocurrencies as one of their top reasons for not buying in.
6. Female Officer Suspended For Trying To Extort Crypto From Trader
A woman constable from the Pune cyber police has been suspended following an inquiry by the city police over an information that she threatened and tried to extort an unspecified amount in the form of cryptocurrencies from a Wakad-based electronic goods dealer, who also deals in digital currencies.
Nearly three months back, the man asked the constable to intervene and settle a dispute for him after which the constable had called the dealer for a meeting at Wakad and attempted to extort him.
*Cough Cough, Nigeria Police says hi
7. Cardano Whales Have Purchased More Than 4 Billion ADA In 2022
Data has shown that the number of ADA held in these addresses has grown massively from 8.09 billion to 12.19 billion since the beginning of the year.
The analysis also disclosed that the number of ADA held in these addresses attained an all-time high of 12.47 billion on 1st March 2022, indicating the massive growth of the Cardano network in less than three months into 2022.
According to data from Santiment, Cardano addresses holding between 100,000 and 1 million ADA accumulated a large number of tokens within 24 hours about a week ago.
8. Ukraine Received 75,000+ Donations Worth $63.2 Million.
The Ukraine government received donation worth more than $52 million in cryptocurrency.
Ukraine's crypto donations have surged in the past few days. This is the first time cryptocurrencies have been used by a country to fund its war efforts.
Crypto donations are being sent to the official government crypto addresses, as well as to non-governmental organizations like Come Back Alive.
A Decentralized Autonomous Organization, also called UkraineDAO, was also set up last week to raise funds for the war-torn nation.
---
Heads up!
If you want to learn how to trade cryptocurrencies profitably, then enroll in our Crypto Trading Mastery Course by going to www.ctmastery.com.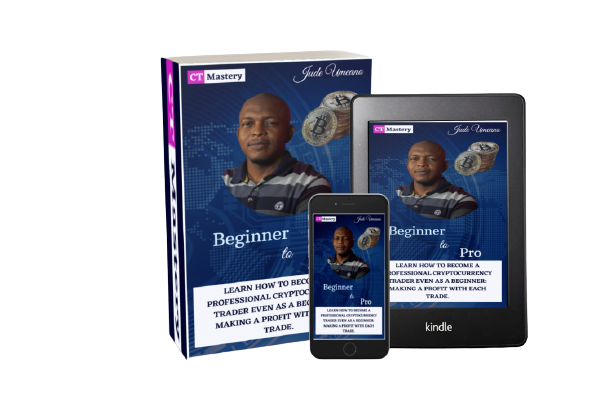 You can also join us on Telegram to get more details
---
Conclusion
The war still has an effect on the market trend, but I still believe that a recovery is imminent this month – it's only a matter of time.
Until Then, HODL On.