Hello everyone!
Welcome back to another week's episode of Crypto Weekly, where you get updated on the major news events shaking the crypto-verse over the past few days.
In today's episode of crypto stories and happenings, we have the following;
Visa Teams Up With 65 Crypto Exchanges
El Salvador President Strongly Believes In Gigantic Bitcoin Price Increase
India Set To Launch Digital Rupee
Bitcoin CO2 Imprint Takes A Twist
Let's jump right in.
---
1. Visa Teams Up With 65 Crypto Exchanges And Platforms
Visa has joined forces with over 65 crypto exchanges and platforms, and it has gained big profits for the usage of crypto-linked cards.
"We are also providing on-ramps for crypto players creating connectivity with fiat economies and there are more than 65 crypto platforms and exchanges that have
partnered to issue Visa credentials." Said the company.
2. El Salvador President Strongly Believes 'Gigantic Bitcoin Price Increase' Is Just A Matter Of Time
El Salvador president Nayib Bukele recently took to Twitter to explain why the flagship cryptocurrency is due for a "Gigantic price increase".
The IMF is convinced that the adoption of the benchmark cryptocurrency is a big problem for El Salvador as it "Entails large risks for financial and market integrity, financial stability, and consumer protection."
In its latest warning, the IMF once again asked the Central American nation to drop bitcoin as legal tender.
3. India Says Digital Rupee To Be Issued, Gains From Digital Assets To Be Taxed At 30%
A new digital rupee powered by blockchain technology will be issued by the Reserve Bank of India starting 2022-2023. This was announced by Finance Minister Nirmala Sitharaman during the Union Budget 2022 today.
In a blockchain, the transaction records cannot be changed at all and the ledger is transparent and authentic, which is why it is used in cryptocurrency as well.
Meanwhile, the government has also announced that any income from transfer of digital assets will be taxed at 30 per cent rate.
4. Salvadoran President Nayib Bukele Responds To IMF
El Salvador's president, Nayib Bukele, believes that it's just a matter of time before bitcoin sees a "Gigantic price increase."
Bukele stressed on Twitter that bitcoin is extremely scarce and there's not enough bitcoin in the world for all today's millionaires.
Salvadoran president Bukele responded to the IMF with an animated GIF from an episode of "The Simpsons."
Bukele has also met with Turkey's president Tayyip Erdoğan and the Salvadoran leader allegedly discussed the benefits of bitcoin.
5. Bitcoin CO2 Imprint Takes A Twist
A New Research Report Has Shown That Bitcoin Accounted For Only 0.08% of CO2 Emitted Worldwide in 2021.
Coinshares expects that the CO2 emission from the Bitcoin network will begin to decrease over time:
"We expect the overall carbon intensity of the Bitcoin network to continue decreasing over time because the global average of bitcoin miners are more mobile than traditional industries and can move to locations where cheaper renewable power plants are built, almost no matter how remote the locations."
CoinShares further claims that new methods of utilizing renewable energy will further accelerate the reduction in CO2 emissions across the grid:
"We expect bitcoin miners to start consuming large amounts of wasted flare gas, capturing the gas from the flare knock-out vessel and compressing it using liquid ring compressors.
6. Russia Owns $200 Billion In Cryptocurrency – 12% of the World Total
Russia has conducted a study which estimates that the traders in the country own more than 16.5 trillion rubles worth of crypto.
The calculation analyzed IP addresses of major crypto traders in the country and subsidiary information. According to data shared by Bloomberg, over 17 million Russians own cryptocurrencies.
7. Cardano Reaches 3 Million ADA Wallets Milestone
Cardano, the largest proof-of-stake (PoS) blockchain, has recently reached the 3 million ADA wallets milestone, serving as proof that the leading blockchain isn't a ghost chain as critics insinuated.
Back in May 2021, Cardano blockchain surpassed the one million wallets.
The fact that the leading PoS blockchain could manage to add two million wallets in less than a year shows that the ecosystem has been growing steadily.
8. Ubisoft Is Joining Google, IBM, Wipro, LG And Others On Hedera's Governing Council As It Doubles Down On Crypto
The gaming giant Ubisoft is doubling down on crypto, despite backlash from gamers for its blockchain ambitions, by partnering with the Hedera network.
The governing council already includes 25 other companies – including Google, Boeing, Tata Communications, Wipro and IBM – but Ubisoft will be the first from the gaming industry.
---
Heads up!
If you want to learn how to trade cryptocurrencies profitably, then enroll in our Crypto Trading Mastery Course by going to www.ctmastery.com.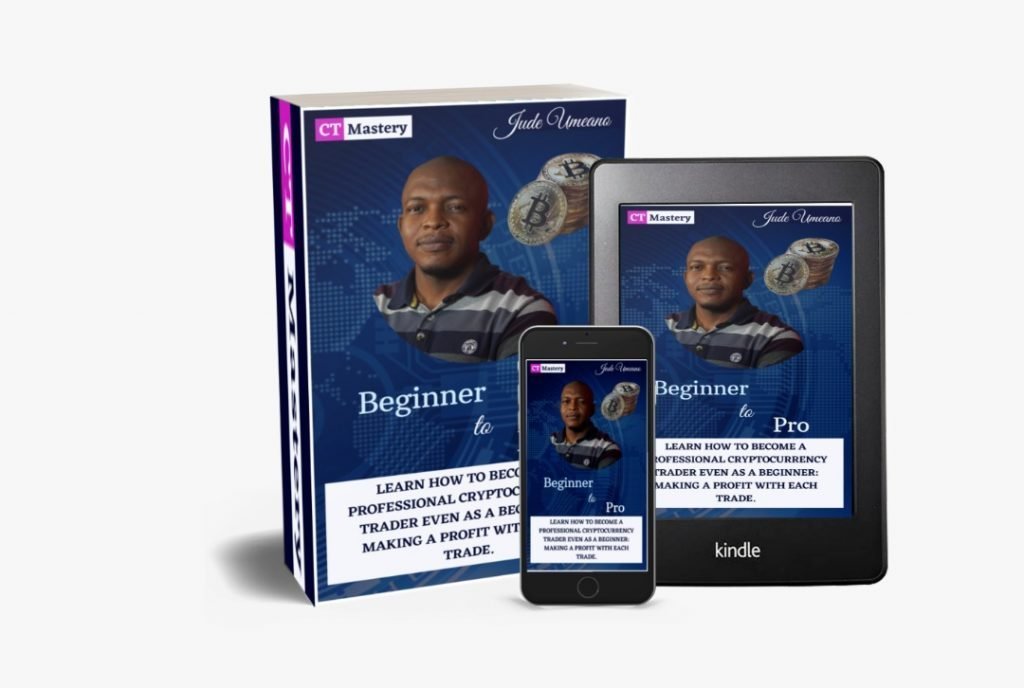 You can also join us on Telegram to get more details
---
Conclusion
The markets seem to be recovering this week, but I would off acquiring any more crypto for now as I foresee a price drop soon.
Until Then,
HODL On.