Hello everyone!
Welcome back to another week's episode of Crypto Weekly, where you get updated on the major news events shaking the crypto-verse over the past few days.
In today's episode of crypto stories and happenings, we have the following;
MicroStrategy to Continue Buying Bitcoin Despite Market Tumble
Monero Getting Some Support From Binance
America's Five Star Bank Is Now Allowing Its Clients to Buy, Sell, and Hold Bitcoin
Let's jump right in.
---
1. Litecoin Ranks As The 3rd Most Held Cryptocurrency
Litecoin ranks number 3 per fidelity for widely held cryptocurrencies. Their wallet addresses continue to grow day after day.
"A study from Fidelity reports shows that institutional investors are increasingly bullish on crypto.
71% plan to invest, up from 59% last year. Of course, Bitcoin and ETH rank as the most widely held cryptocurrencies, Litecoin ranks No 3.".
2. Solana's Performance Becomes Topic Of Discussion
Many traders who have had to deal with the Solana network's outage over the last few days have expressed annoyance.
Traders complained about not being able to top off a leveraged position in Solana on a decentralized venue – meaning, add to their position before risking liquidation.
These complaints raise questions about Solana's ability to establish its position as Wall Street's preferred crypto platform.
3. MicroStrategy to Continue Buying Bitcoin Despite Market Tumble
MicroStrategy Inc. plans to continue investing in bitcoin despite recent declines in the value of the cryptocurrency asset and a call by U.S. securities regulators to revise its disclosure in future filings.
The Tysons Corner, Va.-based software company is one of a handful of companies with bitcoin holdings, alongside auto maker Tesla Inc. and payment company Square, which recently renamed itself Block Inc.
4. Monero Getting Some Support From Binance
In more technical circles, privacy coins like Monero are referred to as anonymity-enhanced cryptocurrencies.
A spokesperson for Binance, the largest cryptocurrency exchange in the world and one that does allow Monero exchanges in the U.S., provided a statement when asked about its support for the privacy coin.
"Binance believes regulators are right to pay attention to the potential risks of privacy coins; more regulatory clarity on how privacy coins are treated would be a welcome development for the whole crypto industry."
5. America's Five Star Bank Is Now Allowing Its Clients to Trade Bitcoin
On Tuesday, Five Star Bank, which is a subsidiary of Financial Institutions, Inc. (NASDAQ:FISI), announced a new partnership with NYDIG, through which it will "become one of the first financial institutions in the U.S. to enable its banking clients to securely buy, sell and hold bitcoin."
Five Star Bank is "a $5 billion community bank offering a wide range of consumer and commercial banking and lending services to individuals, municipalities, and businesses through a network of approximately 50 locations."
6. Crypto Exchange Apifiny to Go Public Via $530M SPAC – Blockworks
Digital asset trading platform Apifiny Group is the latest crypto company to go public via a special purpose acquisition company.
Apifiny has entered a $530 million agreement with Abri SPAC I to become a publicly traded company on the Nasdaq.
Last year, Apifiny was granted a US FINRA broker-dealer license, joining other crypto trading companies like Coinbase, Gemini and Circle.
7. Visa Records Over $2B in Transactions for Crypto-linked Cards in 2022 Q1
Crypto cards like Visa allow holders to spend crypto anywhere that Visa is accepted.
The adoption of Visa crypto-linked cards has grown consistently with time, as evident in the value of transactions.
Within the first six months of 2021, Visa reported $1 billion worth of transactions with the cards.
8. Blockchain and Cryptocurrency Is 'Here to Stay and Impossible to Regulate at Large' — CEO of a United Arab Emirates Based Bank
In accordance with the chief government officer of the United Arab Emirates-based monetary establishment,
The Financial institution of Sharjah, has stated that blockchain and cryptocurrencies will not be solely troublesome to control, however they are here to remain.
The CEO of Financial institution of Sharjah, Varouj Nerguizian, has stated the blockchain and cryptocurrencies will not be going away however are prone to change into a big a part of the banking system.
---
Heads up!
If you want to learn how to trade cryptocurrencies profitably, then enroll in our Crypto Trading Mastery Course by going to www.ctmastery.com.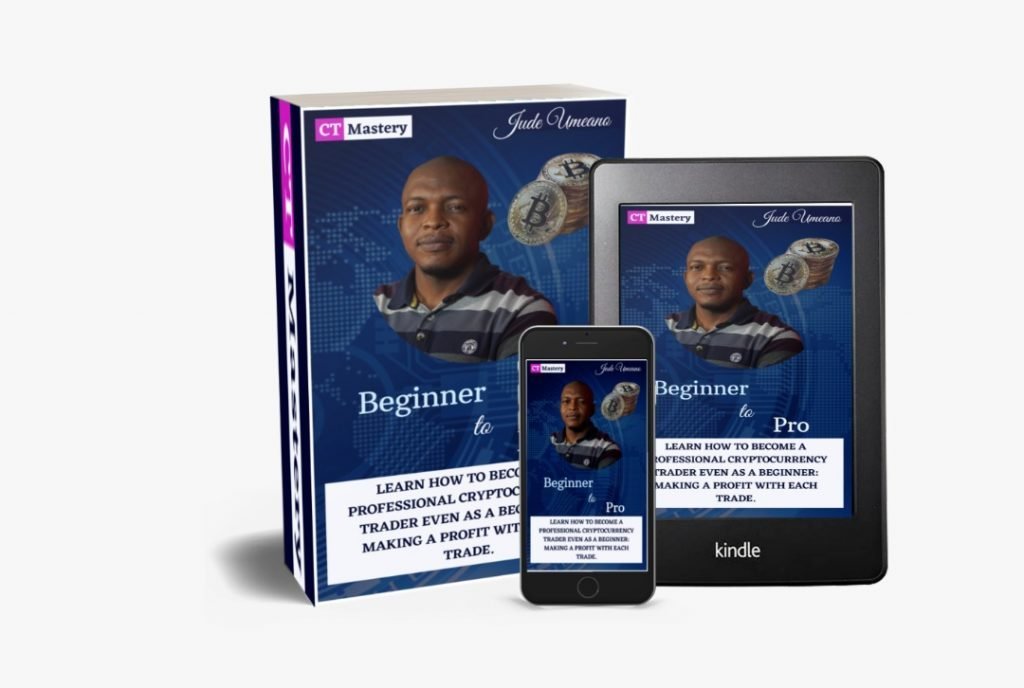 You can also join us on Telegram to get more details
---
Conclusion
Last week was the crypto market's worst stretch in months, and its slump is continuing this week.
Bitcoin fell below compared with an all-time high of nearly $69,000 in November. Ethereum fell below $2,200 as well. While both had shown signs of recovery this week, they were stalled.
It's a slow recovery but as I'll always say,
HODL On.