Hello everyone!
Welcome back to another week's episode of Crypto Weekly, where you get updated on the major news events shaking the crypto-verse over the past few days.
In today's episode of crypto stories and happenings, we have the following;
UFC heavyweight champion wants payment in BTC
OpenSea transaction volume spikes to new ATH
Bank of Russia calls for full ban on crypto
Cryptocurrency Job listings trend On LinkedIn
Let's jump right in.
---
1. UFC heavyweight champion considers accepting 50% of his next fight purse in Bitcoin
The current UFC heavyweight champion Francis Ngannou revealed on Twitter on January 14, that he is considering taking 50% of his next fight purse in Bitcoin.
He tweeted;
"Been talking with my family and friends in the crypto space. Bitcoin is huge in Africa, and I'm thinking of taking half my fight purse in it. Bitcoin is the future, and I'm a believer."
2. Cryptocurrency Job Postings Soared By Over 300% On LinkedIn
A LinkedIn analysis has shown a surge in cryptocurrency job postings. A review of jobs on LinkedIn has revealed a spike in crypto-related job postings last year.
According to the professional networking platform's data, crypto-related job postings jumped by over 395% between 2020 and 2021.
3. Anthony Scaramucci Is Making A $250M Bet On Algorand
Bitcoin Bull and SkyBridge Capital founder, Anthony Scaramucci, says that his firm is investing heavily in Algorand because he thinks the cryptocurrency will replace many of its competing blockchains.
He said, "I've got a quarter-billion dollars in Algorand right now. I think Algorand will be the Google".
Algorand is a blockchain-based crypto platform that focuses on security, scalability, and decentralization.
4. OpenSea transaction volume spikes to new ATH
The largest NFT marketplace OpenSea has just broken its monthly transaction volume record of $3.5 billion with two weeks left to spare for this month.
OpenSea had reached its previous ATH in August last year when transactions on its platform hit $3.42 billion.
While this is not entirely surprising, the trading volume on OpenSea had drastically dropped to as low as $2.37 billion in November last year, but the level of renewed interest in NFTs has helped to push its volume back to its previous height.
5. UK Chancellor: Crypto Can Provide New Opportunities, But There's a Catch
The chancellor of the British Exchequer area, Rishi Sunak, believes cryptocurrencies have the capacity to provide exciting new opportunities for residents in the United Kingdom.
"Crypto-assets can provide exciting new opportunities, offering people new ways to transact and invest – but it's important that consumers are not being sold products with misleading claims.
We are ensuring consumers are protected, while also supporting innovation in the crypto-asset market," Sunak said.
6. Bank of Russia calls for full ban on crypto
Russia must ban cryptocurrencies, the country's central bank said in a report released Thursday.
The regulator believes that in the future, enhancing the current banking infrastructure, as well as introducing the digital ruble, a central bank digital currency currently in the works by the Bank of Russia will satisfy the need of Russians for fast and cheap digital payment options, effectively giving them advantages of crypto without crypto.
The central bank report further proposes a complete crypto mining ban in the country, claiming that mining activities create new supplies, which leads to demand for other crypto services such as exchanges.
---
Heads up!
If you want to learn how to trade cryptocurrencies profitably, then enroll in our Crypto Trading Mastery Course by going to www.ctmastery.com.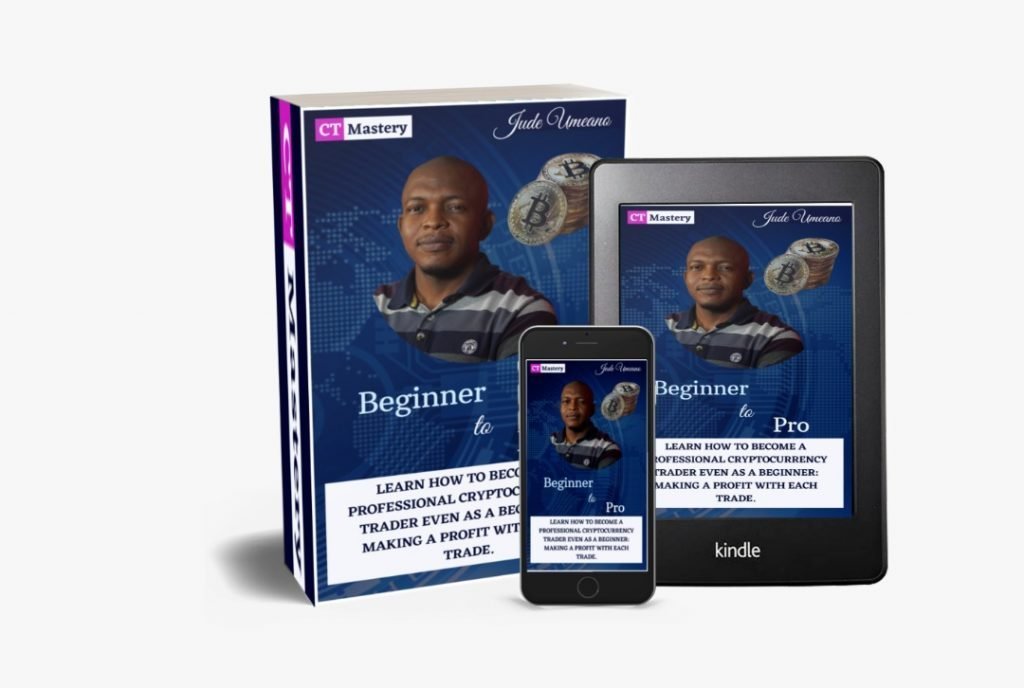 You can also join us on Telegram to get more details
---
Conclusion
In the grand scheme of things, we must always remember that we are in crypto for the long term, so a dip should be considered as a bump on the way.
The market has been massively in regression, so I'd leave you with some crypto dip memes to make you smile.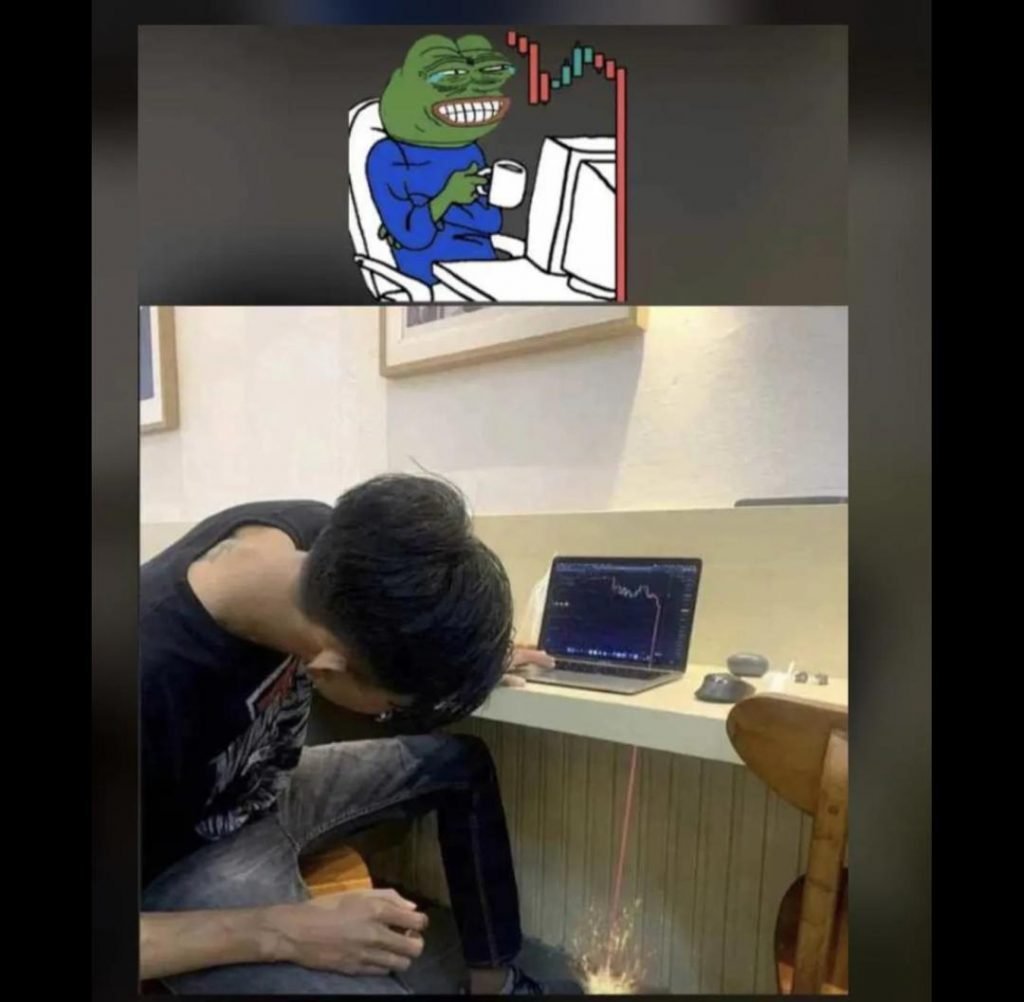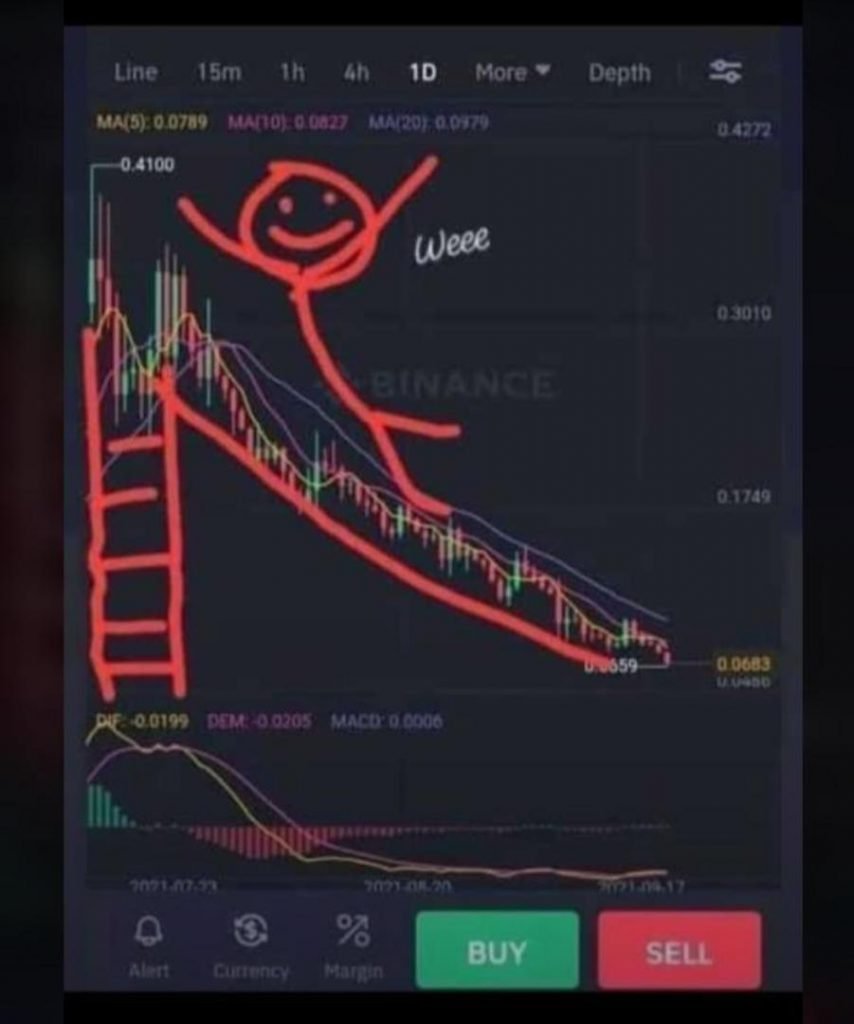 HODL On.