Hello everyone!
Welcome back to another week's episode of Crypto Weekly, where you get updated on the major news events shaking the crypto-verse over the past few days.
In today's episode of crypto stories and happenings, we have the following;
North Korea Enters Crypto Market
Bitcoin rises as US inflation reaches 39-year high
Major Italian Bank Backtracks on Crypto Ban
Let's jump right in.
---
1.
North Korea Enters Crypto Market
North Korea has done well on its crypto "Investments" as Bitcoin is up over 50x since they started stealing it in 2017.
According to Koh Myung-hyunat at the Asian Institute for Policy Studies, "North Korea is using its stolen or hacked cryptocurrency from the perspective of long-term investment".
North Korea views crypto as "The only financial asset that can be gained while it is under tight economic sanctions".
2. Legacy Investor Bill Miller Has Allocated 50% of His Portfolio in Bitcoin
The American investor, fund manager, and philanthropist, Bill Miller said he had distributed half of his personal wealth in bitcoin.
Even though he was not supportive of bitcoin in the past, Miller has become one of its most prominent advocates recently. He now has 50% of His Portfolio in BTC.
The US investor admitted he first bought bitcoin around seven years ago when its price was hovering around $200.
Most of this was accumulated during the significant dip last year when BTC dropped from nearly $65,000 to $30,000 in a few months.
3. Spanish lawmaker seeks to make Spain a BTC mining hotspot
Deputy for the Spanish Ciudadanos political party María Muñoz has proposed a bill to make Spain a Bitcoin mining hotspot following the internet shutdown that caused a mining outage in Kazakhstan.
What information does the Spanish government have on the impact of the Kazakhstan internet blackout on the Spanish crypto mining industry?
4. If you hold 0.28 BTC, you're statistically in the top 1% richest holders of Bitcoin.
According to the BlockWorks Group analyst, you only need 0.28 BTC to be in the top 1% richest of the world.
As BTC blasts through $40K again in spite of possible impending bearish regulation, Bitcoinist recently reported that just 2% of all addresses hold 1 BTC or more.
Jake Levison says that all it takes is to own 0.28 BTC, and you're statistically guaranteed to be in the richest 1% of the world in BTC terms.
5. Major Italian Bank Backtracks on Crypto Ban
Milan-headquartered banking group UniCredit, which boasts 811.1 billion euros in total assets, has denied prohibiting its customers from trading cryptocurrencies.
The banking behemoth says that there has been a "misunderstanding." It also confirms that it does not invest in cryptocurrency either on behalf of its clients or with its own funds.
Italian crypto Twitter got riled up against UniCredit last week after a customer had claimed that the bank had threatened to close his account for transferring funds to crypto trading platforms.
We are looking at you Nigeria 😉
6. Bitcoin rises as US inflation reaches 39-year high
The prices of top cryptocurrencies went up after the US Labor Department published its Consumer Price Index (CPI) report for December, standing at 7% – the highest since June 1982.
The US core CPI was 5.5% in December, the highest since February 1991. This could spur the Federal Reserve to tighten monetary policy aggressively over the next few months.
7. Ethereum 2.0 Deposit Contract Surpasses 9 Million ETH worth $30 Billion
According to Etherscan, the Ethereum 2.0 deposit contract now contains over 9 million ETH, which is worth $30 billion at current prices.
The deposit contract gives ETH holders the means to support the network upgrade by transferring funds from the Ethereum proof-of-work to Beacon Chain, a parallel-running proof-of-stake version of the blockchain.
---
Heads up!
If you want to learn how to trade cryptocurrencies profitably, then enroll in our Crypto Trading Mastery Course by going to www.ctmastery.com.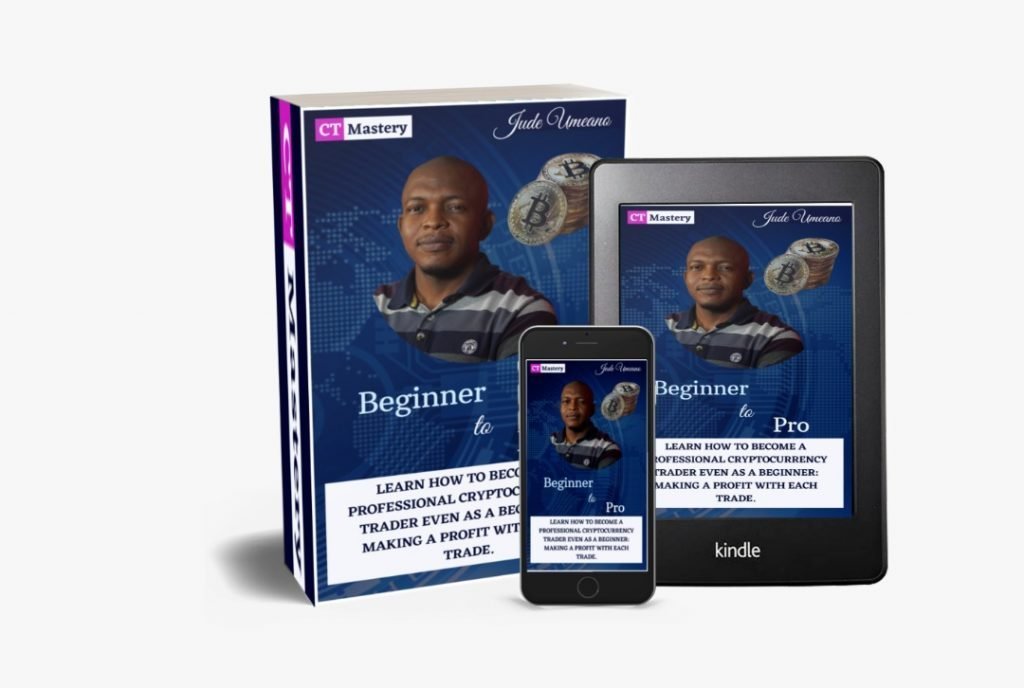 You can also join us on Telegram to get more details
---
Conclusion
There has been some bullish action this week, while this spells good news, I still see a few more dips to come.
This is all necessary for a healthy market in the long run until we see more consistent bullish prices though,
HODL On.