In today's post, we are going to look at the list of 25 Nigerian Cryptocurrency Influencers.
Bitcoin is trending in Nigeria today, and everyone wants to associate themselves as a crypto influencer.
But how, then, do you know the right influencers?
You don't need to worry about that, 'cause in this post, you will get to know the profiles of authentic Nigerian crypto influencers.
Let's check this out together!
---
Bitcoin | Crypto Influencers on Twitter That are Nigerians
Cryptocurrencies are breaking barriers and Nigerians have evolved with this trend.
In practical terms, every Nigerian that is a bit enlightened about cryptocurrency appraises themselves "Crypto influencer ".
But the list below contains the profiles of persons that are wholly involved in pushing cryptocurrency to a befitting place in Nigeria.
This list comes in no particular order; let's shoot it off!
Jude Umeano is a crypto influencer and a bitcoin aficionado.
He is the founder of Nigeriabitcoincommunity.com and the CEO of CTmastery; an online crypto trading course.
Jude drives the adoption of cryptocurrency in Nigeria, and you can subscribe to his Youtube channel here.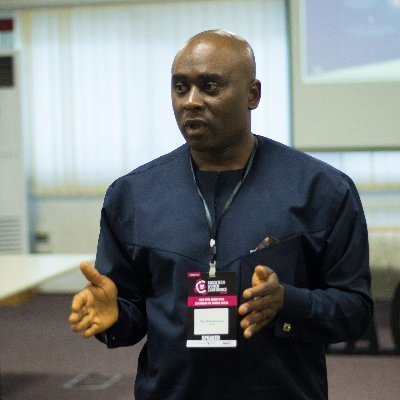 Cryptocurrency matters in Nigeria, today, cannot be discussed without having Paul Ezeafulukwe at the forefront.
Paul is the current Chairman of SIBAN (Stakeholders in Blockchain Technology Association of Nigeria).
As the Chairman of SIBAN, he is dedicated to fishing out every bitcoin scam plotted against bitcoin investors in Nigeria.
Yele is the former director of Binance Lab; blockchain technology and venture firm of Binance.
He is the founder of Bundle Africa; a Nigerian payment app sponsored by Binance.
He is equally the founder of Microtraction; an investment platform that funds startup companies in Africa.
Yele has 7,628 followers on Twitter...follow him here.
Olaleye Awe a.k.a Prof. Awe is a much sought-after crypto trader and influencer that virtually shows up in every big crypto meet-up in Nigeria.
He is the CEO of Alpha Training Lab; a foremost cryptocurrency trading community in Nigeria.
He has been a guest speaker in webinars held in Nigeria by Luno and Binance.
Buchi Okoro is the CEO of Quidax, a trading and broker exchange in Nigeria.
Quidax was founded in 2018 and is a major contender of Luno.
Buchi has 1,271 followers on Twitter, follow him here... You can also follow Quidax here.
Timi is a software developer and the founder of BuycoinsAfrica.
He is also the co-author of The Little Bitcoin Book and co-founder of tixdotafria; a platform created for event planners to sell their event tickets.
Timi has 13,000 followers, and you can follow him here. You can also follow Buycoins.africa here.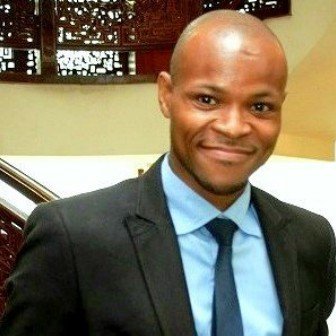 Senator Ihenyen is best described as the Lawyer for everything that is crypto in Nigeria.
He is a tech-savvy, blockchain enthusiast who devotes his time to training lawyers on Blockchain and its regulatory features.
Senator Ihenyen plays the role of a legal consultant for Blockchain and Cryptocurrency Companies including; Kurecoin, Paxful etc.
Samuel Joseph popularly known as Samstickks has been in the cryptocurrency space for 4 years now and still counting (since 2016).
He is often described by his fans as one of the best crypto-analyst and cryptocurrency tutors
Samstickks runs a Youtube Channel where he educates people about cryptocurrency.
Ifeanyi Ezenwaogene is the founder of Crypto Fortune; an online Crypto trading masterclass in Nigeria.
He is a crypto trader, blockchain enthusiast and one of the OKEx sales ambassadors in Africa.
Chike Okonkwo is a blockchain enthusiast with good knowledge of cryptocurrencies.
He is currently, the Business Development Consultant at OKEx, and was the Chief Operator Officer for Bitfxt.
Chimezie Chuta is a certified cryptocurrency professional and blockchain solution architect.
He is the founder of Blockchain Nigeria User Group and the co-founder of Blockvisory Tech Ltd.
He is also the CEO of BlockSpace Africa Technologies and the former Regional Director for Africa at Paxful.
Chimezie Chuta has 2,977 followers on Twitter, and you can follow him here.
12. Charles Okaformbah
Charles Okaformbah is a techpreneur and blockchain, solution architect.
He has good knowledge of cryptocurrencies and smart contract technology.
Chris is the co-founder of Vessel Trust; a blockchain-based company in Nigeria.
Dan Onyekan is one of the pioneers of bitcoin in Nigeria, and he has been in the bitcoin space since 2012.
He is the founder of Dan Holdings; a blockchain company based in Dubai.
Dan has 5,041 followers on Twitter, and you can follow him here.
This guy is a highly motivated bitcoin|blockchain fan.
He is the Chief Business Officer at Yellow Card Nigeria, and the CEO of Cryst; a blockchain-based company in Nigeria.
Obi Nwosu is a Britain-based Nigerian bitcoin expert, and the CEO of a UK-based crypto exchange; Coinfloor.
He is keen on bringing the benefits of bitcoin to the world in a simple and plain term.
He has 3,293 followers on Twitter, and you can follow him here.
Toju Kaka is an avid bitcoin evangelizer in Nigeria.
He has worked for a good number of Blockchain companies including; BOscore, TokenPocket and Eos Nation.
He is the Business Development Manager at OKEx, and the author of "Understanding EOS".
Franklin Peters is an internet marketer, crypto| blockchain and ICO consultant.
He is the founder and CEO of Bitfxt, a cryptocurrency exchange company for Africa.
Franklin is the Vice-chairman for Projects, Funding & Strategic Partnerships at SIBAN.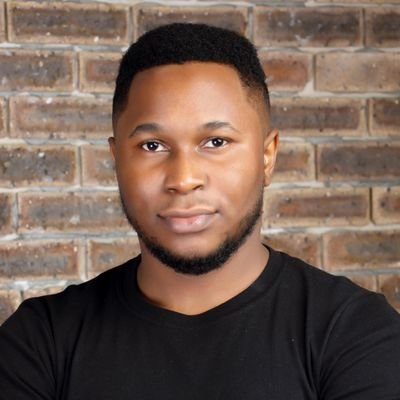 Emmanuel Babalola is the Business Development Manager at Binance in Nigeria.
He has been featured on Coindesk and some other bitcoin media for his zeal in empowering and popularizing bitcoin trading in Nigeria.
19. Tola Joseph Fadugbagbe
Tola is the founder of Cryptomaster masterclass; an online cryptocurrency education platform.
He is one of the nominees for the Top 6 crypto influencer in Africa organized by Binance.
Tola has 11,600 followers on Twitter, and you can follow him here.
Gauis Chibueze is a Bitcoin Entrepreneur who started his journey in the cryptocurrency space in 2011.
He is the CEO| CMO of Tatcoin|Abinetwork, and he proclaims himself the Bitcoinchief on Twitter.
Gaius has 4,888 followers on Twitter, and you can follow him here.
Nathaniel Luz is a self-motivated crypto influencer in Nigeria who wishes to scale up the adoption of cryptocurrency in Africa.
He is the Team Leader of Dash Nigeria, and the co-founder of Nepsium; Dash payment gateway.
He is also the author of "Digital is the Cash," a book he wrote out of his passion for cryptocurrencies.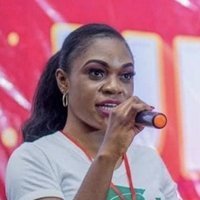 Ib Macdonald is the first female entrepreneur who made it to the list of crypto influencers in Nigeria.
We hardly find females who are passionate about cryptocurrency in Nigeria but here is a hardcore crypto trader, investor and lover.
She is the CEO of Cryptoharvest; a private cryptocurrency and forex trading online class.
This lady, Damilola, is the Head of PR for Africa at Binance.
She is passionate about blockchain and has 3000 followers on Twitter. You can follow her here.
24. Chris Ani
He is an entrepreneur and a crypto trader, investor, and crypto-lover who believes in blockchain technology.
Chris is the founder of Daba; an online educational platform and he is the author of Crypto 101; a book about bitcoin for beginners.
Chris has 4,521 followers on Twitter, and you can follow him here.
BlockchainNigeria is the voice of blockchain and cryptocurrencies in Nigeria.
The team behind it is responsible for planning and organizing Blockchain events in Africa.
BlockchainNigeria has 3,312 followers on Twitter and you can click here to follow.
CDIN stands for Cryptography development in Nigeria.
It is a non-Profit Professional Organization founded to address the gaps in the learning and practice of cryptography in Nigeria.
CDIN has 1279 followers on Twitter and you can click here to follow.
27. Nigeriabitcoincommunity.com
Yeah!!! You can follow us here on Twitter. Nigeria bitcoin community has been in operation since 2016.
It is our mission to educate and keep you updated on everything crypto – bitcoin, altcoins, exchanges with their reviews.
We do well to expose any fraudulent crypto projects so you would be wary of them and not fall prey to their activities.
---
Conclusion
Now that I have come to the concluding part of this post,
I won't like to put an end to it without getting your opinion.
Who do you think is the most active crypto influencer on the list?
Do you think there are other Nigerian crypto influencers that I have missed listing?
You can put down your thought in the comment section below.
To abet crypto evangelism and awareness…do well to share this post.
---
Ps: If you want to learn how to trade cryptocurrencies profitably, we developed a perfect course to help you master Cryptocurrency Trading.
Go to www.ctmastery.com to enroll.
---
Other Related Articles;