The much-anticipated Coinbase NFT marketplace is now live in the Beta version. Wow!
If you recall, the team announced in October 2021 that their "NFT is coming soon".
Good news!!! This has now come true.
Now, something to make you smile☺️: Coinbase NFT marketplace offers users new features that are unlike anything they have seen before.
In this post, I will give you all the salient details about the Coinbase NFT Marketplace. Make sure to read to the end!
---
Post Summary
This is what I will cover:
Use the jump links to navigate to the section that interests you most.
Let's get started!
---
1. Overview Of The Coinbase NFT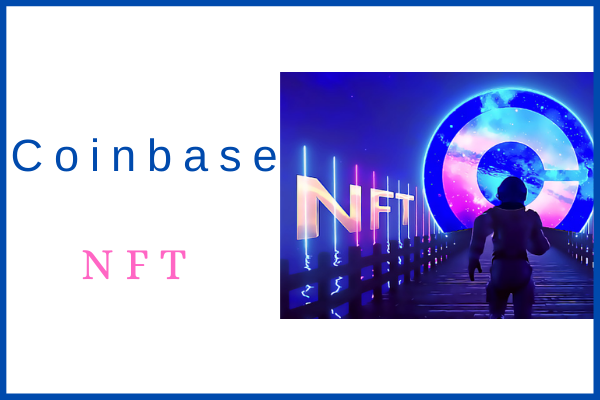 Coinbase NFT is an NFT marketplace owned by the Coinbase exchange.
It went live in the beta version on April 20, 2022.
Surprisingly, it is not a replica of the already existing NFT marketplaces that NFT traders are used to.
Instead, it is designed as a Web3 NFT marketplace built with a socially engaging UI.
Users can build a fan-based community, connect with other NFT collectors, and leave a "like" or "comment" about an NFT.
Think of it as an NFT marketplace that is much like your Instagram account. Pretty cool, right?
Currently, it supports the listing and trading of Ethereum-based NFTs alone.
Also, only verified users are allowed to use Coinbase NFT.
Keep reading for more information about Coinbase NFT!
---
2. Exploring Coinbase NFT
The following are the features of Coinbase NFT:
1. Discover
On the "Discover" page, you get a personalized feed of featured NFT collections, trending collections to check out, and accounts to follow.
It is so wonderfully laid out that it gives you that experience you get from social media platforms like Tiktok and Instagram.
You can scroll down to view more NFT collections, and leave a like, comment, upvote, or downvote comment.
2. Shop
This page displays all the NFTs that are on sale.
You can filter the options based on the collection, price range, and time frame you are looking for.
3. Trending Collections
You can see the most traded NFT collections by going over to this page.
All the NFT collections are listed here, but each one is rated by its 7-day trading volume.
4. Profile
Every Coinbase NFT user has a profile that they can customize according to their preferences.
On your profile page, you will see all of your personally owned NFTs.
There is an option to upload a profile picture, link your Twitter account, list your NFT, hide your NFT, etc.
Also, a user name is assigned to each profile. Other users can browse through your profile and follow you by searching for your username.
These are all the features of Coinbase NFT for now.
According to the team, more features, such as minting, the option of buying NFTs with a Coinbase account or a credit card, etc, are on the way.
Read on!
---
3. How To Get Started On Coinbase NFT
Two prerequisites must be met before you can use Coinbase NFT. See below!
1. Join the waitlist
At the time of writing, April 2022, Coinbase NFT is only available to a small number of verified users.
Coinbase had earlier created a waitlist before the launch of the beta version.
The team stated that those who signed up for the waitlist would have first access to its NFT marketplace.
Currently, the waitlist is no longer available.
However, if you were on the waitlist and received an email with a code from "@Coinbase.com," congratulations.
You are among the few that can access Coinbase NFT right now.
2. A Web3 wallet
To access Coinbase NFT you must have any Ethereum-compatible Web3 wallet like Metamask, Coinbase wallet, Trust Wallet, etc.
If you checked these two prerequisites, go ahead and create your Coinbase NFT account by following the steps below:
Steps To Create A Coinbase NFT Account
Visit nft.coinbase.com and click on "Sign in". Enter your code and click on "Create account".
Once your code is accepted, click on "Continue" and connect your wallet.
Set up your profile and verify your email address.
Congrats! You can now access the Coinbase NFT.
At this point, the NFT in your wallet will be displayed in your profile.
You can select the ones you want to be on display and hide the others.
Head over to the next section!
---
4. A Guide On How To Buy/Sell NFT On Coinbase
How To Buy NFT on Coinbase NFT
Follow the steps below:
Search for the NFT you want to buy. You can do this in either of the following ways:

Browsing through the "Discover" page for an NFT for sale
Go to the "Shop" page and browse the NFT for sale or manually type in the NFT collection you want to buy
Browsing through other users' profiles to see the NFTs they have for sale
Click the image or the "Buy Now" button and it will bring up details about the NFT including the price.
Click the "Buy now" button once more. A "Check out" slip will be displayed on the left-hand side of your screen. Do the following:

Review your purchase details and click on "Confirm Info"
On the second option click on "Open wallet" to confirm your transaction
Congrats! Once your transaction is confirmed on the blockchain, the NFT will reflect In your profile.
How To Sell Your NFT On Coinbase NFT
Take the steps below:
Go to your profile and click on the NFT you want to sell. It will open up its details. Click the "list for sale" button.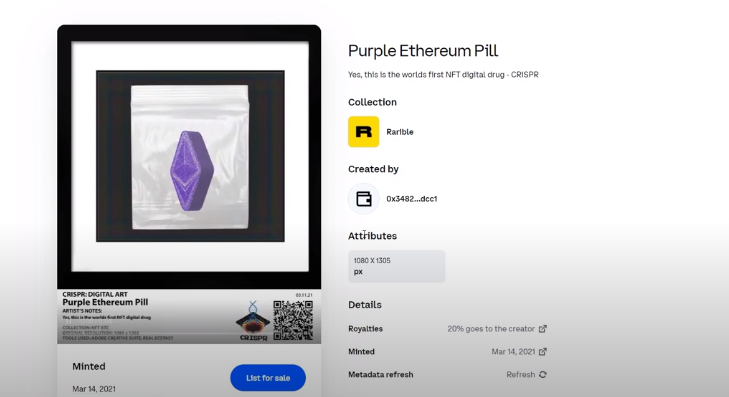 A "List for sale" slip will display on the left-hand side of your screen. Follow the instructions on it.

Set the ETH price at which you want to sell the NFT. Click the"Confirm price" button.
Click the "Open wallet" button to confirm your transaction in your wallet.
After that, sign in with your wallet to complete the listing.
If you go to the "Shop" page, you will see your NFT listed for sale.
Continue reading!!!
---
5. Coinbase NFT Marketplace Vs OpeanSea
OpenSea is the world's first NFT marketplace.
It is also recognized as the world's largest NFT marketplace because of the high volume of daily transactions that are traded on its platform.
Many NFT fans and collectors consider Coinbase NFT to be a rival to OpeanSea.
But is this true? Let's do the comparison in the table below:
Parameters
OpenSea
Coinbase NFT
Year
2017
2022
Founder
Devin Finzer
Brian Armstrong
Version
Complete
Beta
User Interface
Simple UI
Sleek UI
Design
Web3
Web3 +
Social media styled
Blockchain
Ethereum, Polygon
Klatyn and Solana
Ethereum
Volume
100 million+
NIL
Number of Users
1 million
Over 4 million
users joined the
waitlist.
However, the total
number of active
users are unknown
Create NFT
Yes
No
Buy/sell NFT
Auction and fixed price
Fixed price only
Both OpenSea and Coinbase NFT are great NFT marketplaces.
On the other hand, Coinbase NFT is restricted to a small number of users, whereas OpeanSea can be used by anyone.
Also, each has its own peculiar feature.
However, OpeanSea is more sophisticated and the NFTs listed there are not limited to art and jpegs but also music, domain names, virtual worlds, etc.
In my opinion, I consider them to be complementary rather than competitive.
---
6. FAQs
1. Can I create an NFT on Coinbase NFT
At the time of writing (April 2022), ordinary users are not permitted to mint or create NFTs on Coinbase.
They can only sell NFTs that have already been deployed on the Ethereum blockchain.
2. Is it possible to list my NFT for auction?
This feature is currently unavailable on Coinbase.
 You can only sell an NFT for a fixed price.
3. Is there a fee for using Coinbase NFT?
At the moment, Coinbase NFT does not charge a fee.
However, you have to pay the network fee to approve your transaction. This fee goes to the miners.
4. When can I join Coinbase NFT?
If you didn't get on the waitlist, visit this page and sign up for updates about Coinbase NFT.
However, if you joined the waitlist but didn't receive the access code, Coinbase has saved your position in line and may invite you soon.
---
Heads Up!!!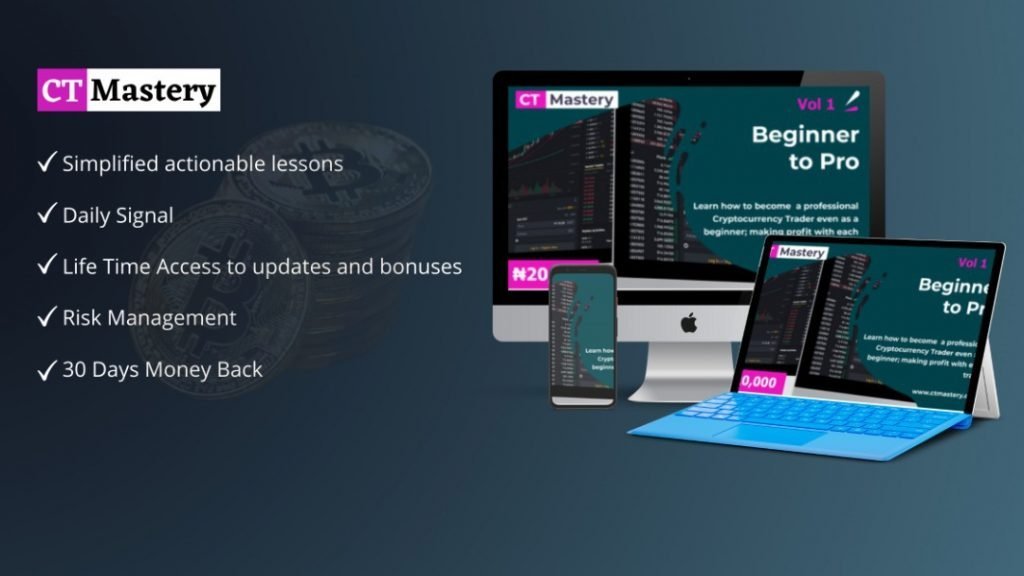 If you want to learn how to trade cryptocurrencies profitably, we developed a perfect course to help you master Cryptocurrency Trading.
Go to www.ctmastery.com to enroll.
You can also join our Telegram community at https://t.me/ctmastery for more information.
---
Conclusion
This is the end of this review! I hope you found it interesting.
Coinbase NFT is all the rage. Its features, particularly the social media aspect, have piqued the interest of users.
Gladly, the team promises to add more features, including support for NFTs on multiple chains.
Now, it's time to hear what you have to say.
What do you think about Coinbase NFT?
Do you find it interesting?
Are you among the lucky users who got early access to the marketplace?
What other features would you like to see on Coinbase NFT?
Put your comments in the box below.
Remember to hit those social media icons to share this post with your friends. Cheers!
---
Other Interesting Articles: