Today bitcoin has increased in value and moved to $15,850. You will recollect that I mentioned last week that bitcoin price usually gains momentum at the end of the year and correct itself at the beginning of the year. 
This means this is the opportunity you all have been waiting for to trade bitcoin effectively and profitably.
Last week, bitcoin price reached the expected target $13,956 and bounced on this resistance level. 
We envisaged a drop to $13,173 before continuing upwards. Bitcoin price has now made a new high forming a double top at the high, being $15,850.
For this week, we look to see bitcoin maintain the same momentum yet we must see a breakout formation before we make a head-on with our entry.
The MACD is presenting a retest formation and we must wait for our upward cross of the MACD moving averages.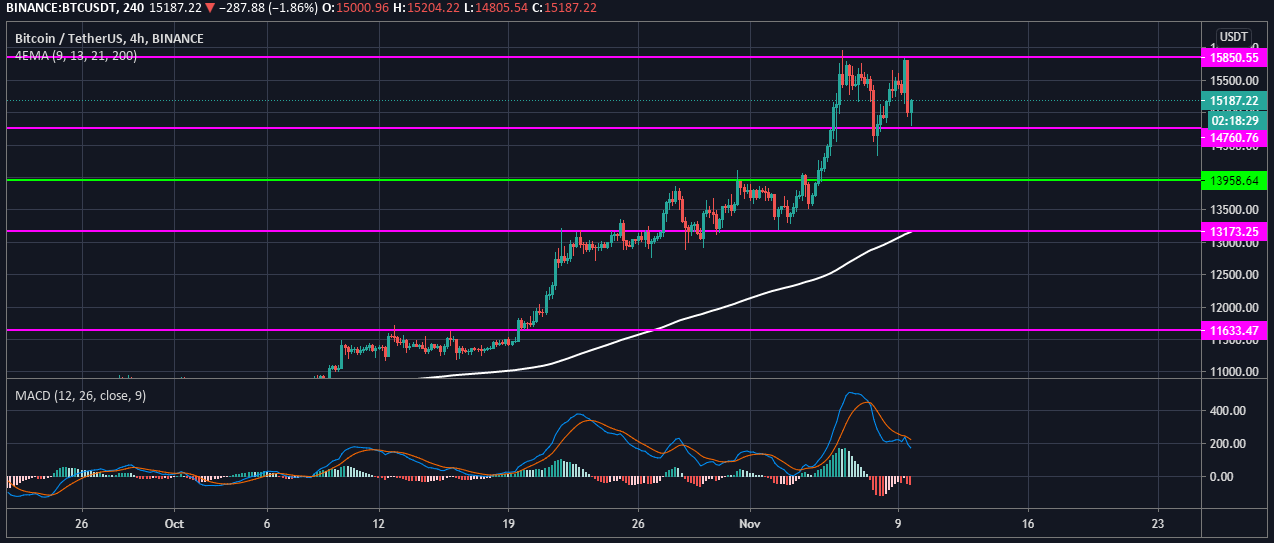 Looking at the technical indicators:
Major Support Level

 

– $14,760

Major Resistance Level

 

– $15,850
Our Recommended Exchanges for placing Crypto Trades
for USD/BTC:
for Naira/BTC: 
If you have any questions, leave it in the comment section below. Disclaimer: This article is in no way a financial advisor for your trading. Any action taken in this regard is done at your own risk. Nigerian Bitcoin Community is not liable for any loss or gain as a result of the application of this content. We advise you to do your own research.