Bitcoin in itself is a giant and everyone must move with it. I believe someday bitcoin may become the world's universal currency. Don't let me wrap you with my fantasies.
Last week, bitcoin price has indeed appreciated and should do more this week.
It moved from $6,500 to $7,600 and is presently at $7,460.
Lots of hopes have been lost in the course of the year, but remember that festive season also helps bitcoin price grow except for the Chinese new year which usually comes up February.
Well, for this new week we should expect some more climb. This will happen if the present bitcoin price falls to the white bullish support trend line and bounces up.
We might see another touch of level $7,324 before the bounce.
Always remember that the entry confirmation is usually done with our MACD cross upwards.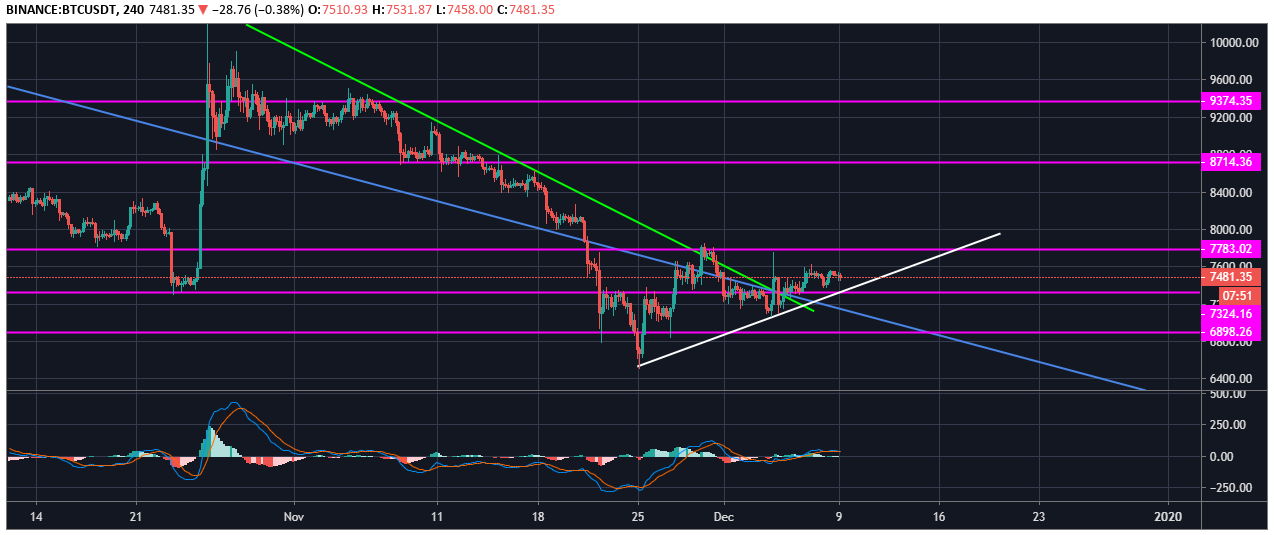 Looking at the technical indicators:   
Major Support Level – $6,898
Major Resistance Level – $7,324
Our Recommended Exchanges for placing Crypto Trades
for USD/BTC:
for Naira/BTC: 
If you have any questions, leave it in the comment section below.
Disclaimer: This article is in no way a financial advisor for your trading. Any action taken in this regard is done at your own risk. Nigerian Bitcoin Community is not liable for any loss or gain as a result of the application of this content. We advise you to do your own research.