It's nice to know that all our predictions are coming in nice and good.
Our analysis of last week expected that we hit $10,378 and we did hit it.
We also mentioned that bitcoin price is still in the uptrend. Bitcoin price will certainly continue upwards this week and anyone who wants to take a share must position quickly.
Bitcoin price is presently moving between $9,323 and $9,913.
We expect bitcoin price to surpass $10,378 this week towards $10,879, but bitcoin price might have a hard time surpassing $10,378 except high volatility is introduced into the market.
The MACD cross has occurred so we expect a significant move soon.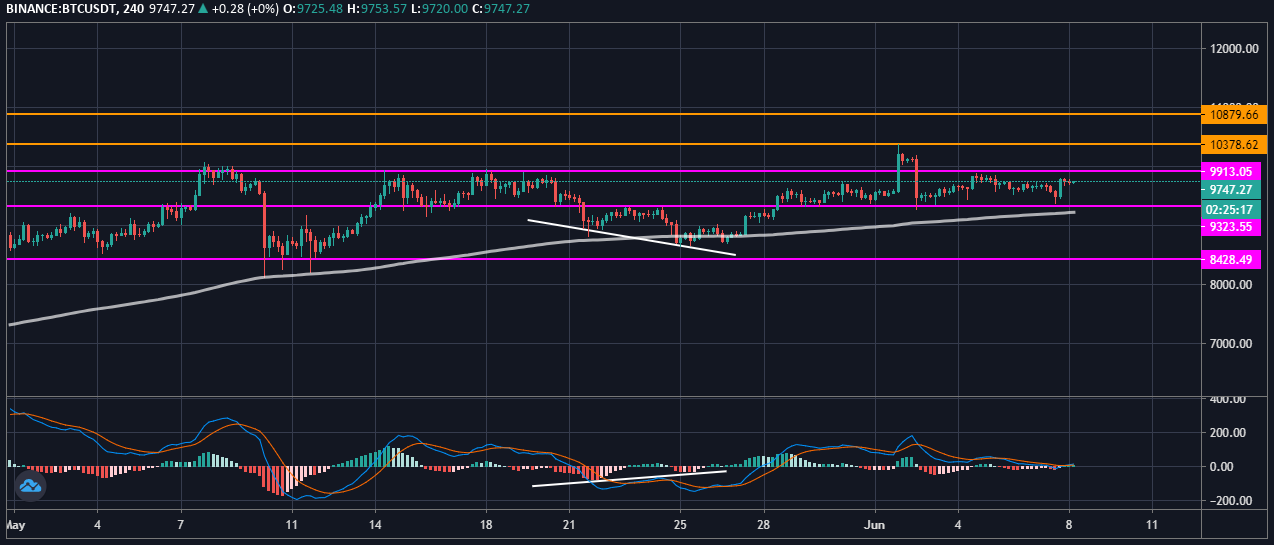 Looking at the technical indicators:    
Major Support Level – $9,323

Major Resistance Level – $9,913
Our Recommended Exchanges for placing Crypto Trades
for USD/BTC:
for Naira/BTC: 
If you have any questions, leave it in the comment section below.
Disclaimer: This article is in no way a financial advisor for your trading. Any action taken in this regard is done at your own risk. Nigerian Bitcoin Community is not liable for any loss or gain as a result of the application of this content. We advise you to do your own research.