Bitcoin is full of surprises and a lot is still going to happen. The present bitcoin price is $11,827. It is indeed the best time for us to test the waters.
Last week we saw a system of bitcoin price drooping and suggested that $10,500 may be our next support and indeed it did play out. Now we are having a strong pull-up and hope bitcoin price touches $14,000 again and extends to $14,478.
We are going to exercise patience for the trade to play out in our favour. We basically need to trade along with the MACD.
Bitcoin Price Expectation This Week
This week we expect bitcoin price to touch $14,000 again and then $14,478. These are the two targets for the week.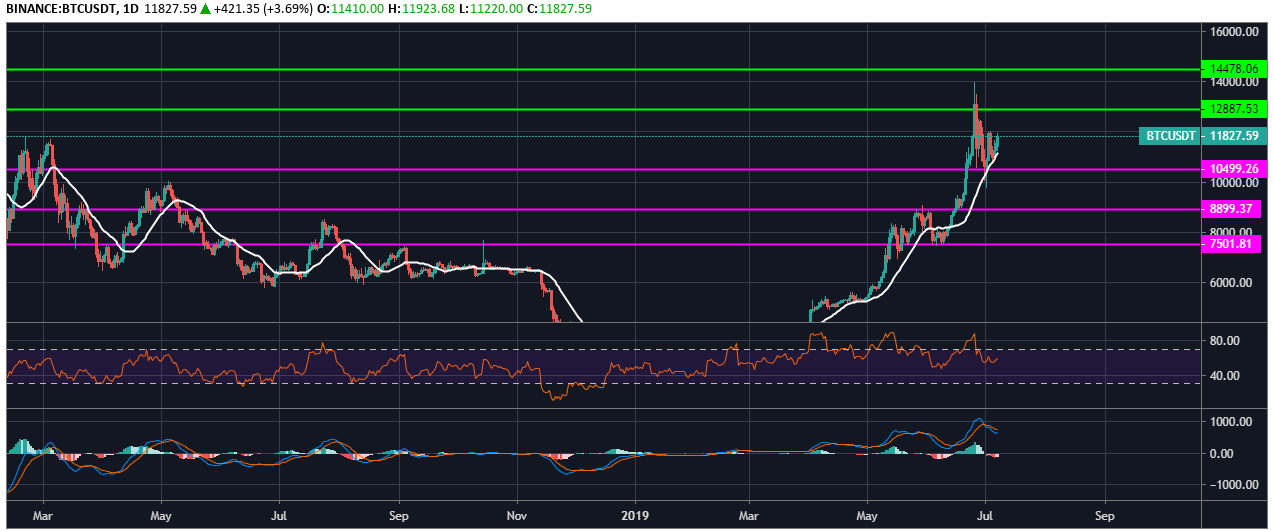 Looking at the technical indicators:     
Major Support Level – $10,500
Major Resistance Level – $11,140
Our Recommended Exchanges for placing Crypto Trades
for USD/BTC:
for Naira/BTC: 
If you have any questions, leave it in the comment section below.
Disclaimer: This article is in no way a financial advisor for your trading. Any action taken in this regard is done at your own risk. Nigerian Bitcoin Community is not liable for any loss or gain as a result of the application of this content. We advise you to do your own research.