The lowest price presently is $30,921 but we expect more downward movement going forward as most investors lose their money.
Even though the crypto giant is downsizing, yet altcoins are on the rise. The best focus now is to trade and stack up altcoins, but be very careful so you don't pile up shitcoins. Trust me that's a road you won't want to tread.  
The present support level, $34,018 as been broken and maybe retested before continuing lower. This week bitcoin price is expected to hit  $29,000.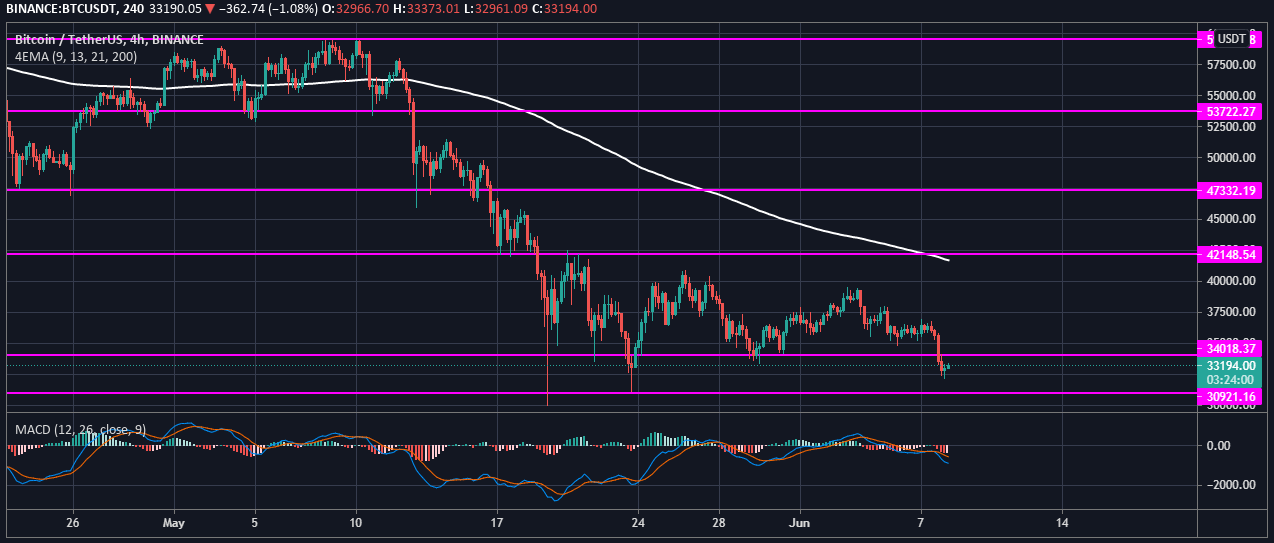 Looking at the technical indicators:
Major Support Level

 

– $34,018

Major Resistance Level

 

– $42,140
Our Recommended Exchanges for placing Crypto Trades
for USD/BTC:for Naira/BTC: 

If you have any questions, leave them in the comment section below. 

Disclaimer: This article is in no way a financial advisor for your trading. Any action taken in this regard is done at your own risk. Nigerian Bitcoin Community is not liable for any loss or gain as a result of the application of this content. We advise you to do your own research.

Bitcoin downtrend has begun and yet a lot of investors are still in doubt of this. Over 2weeks of the plunge of bitcoin price and it's certain of more plunge to the downside.