Happy New Year folks. I hope we all had a swell holiday. Welcome to 2020.
Basically, Bitcoin price seems to start the year in a bullish move. We had a break below $7,073 to $6,510. This caused our present spike to the overbought region.
Presently, bitcoin price has crossed the present resistance at $7,772 and then retest the same level. This will be our new support when our spike continues.
Our MACD cross has occurred and we expect more climb this week, even towards the next resistance, $8,670.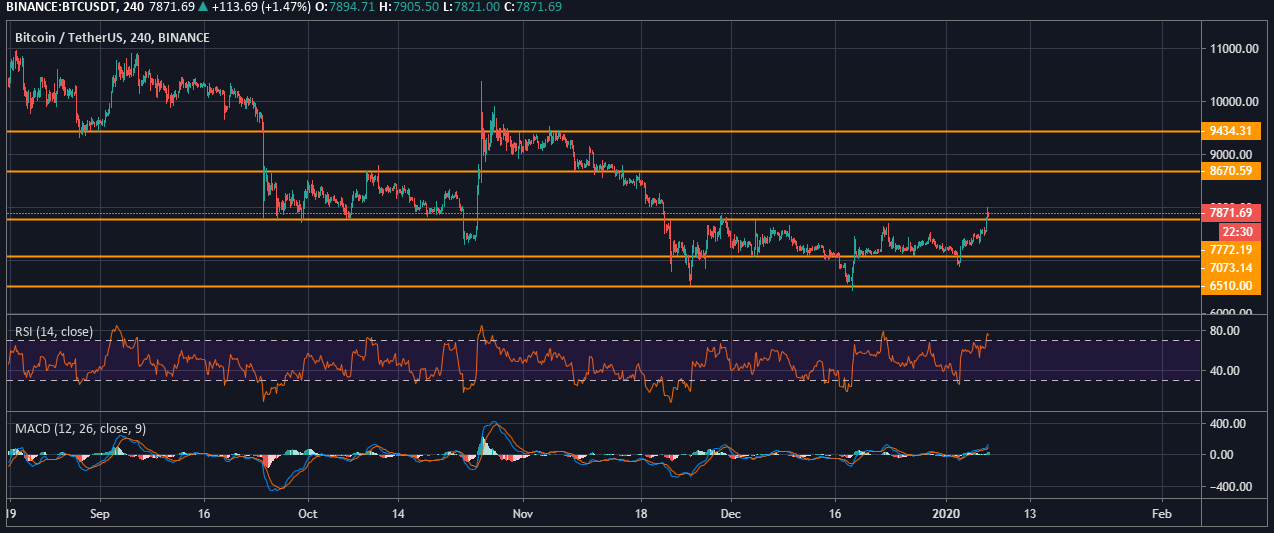 Looking at the technical indicators:   
Major Support Level – $7,073
Major Resistance Level – $7,772
Our Recommended Exchanges for placing Crypto Trades
for USD/BTC:
for Naira/BTC: 
If you have any questions, leave it in the comment section below.
Disclaimer: This article is in no way a financial advisor for your trading. Any action taken in this regard is done at your own risk. Nigerian Bitcoin Community is not liable for any loss or gain as a result of the application of this content. We advise you to do your own research.