Bitcoin is still moving upwards slowly and is gaining more volume.
The trend had a little retracement towards the 200MA which created a double bottom at $11,138. 
Bitcoin price has created a good uptrend pattern as a lower high is been registered at $11,443. Also, price is back into the range of last week which is between $11,988 and $11,443.
As bitcoin price is still above the 200MA, then it's still bullish and is expected to get confirmations of the break above the $11,988 resistance to be sure of our long position. 
Next, for confirmation is the MACD MA cross to the upside after price breaks the $11,988 resistant.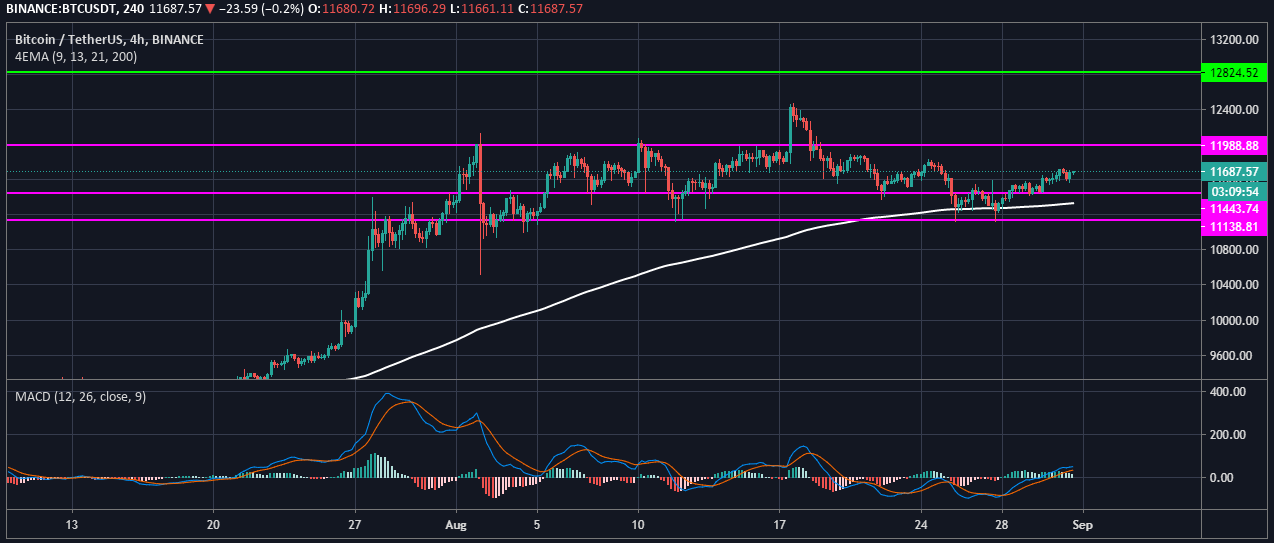 Looking at the technical indicators:    
Major Support Level

 

– $11,465

Major Resistance Level

 

– $11,987
Our Recommended Exchanges for placing Crypto Trades
for USD/BTC:for Naira/BTC: 
If you have any questions, leave it in the comment section below. 
Disclaimer: This article is in no way a financial advisor for your trading. Any action taken in this regard is done at your own risk. Nigerian Bitcoin Community is not liable for any loss or gain as a result of the application of this content. We advise you to do your own research.