Bitcoin price is moving fast down. We expected last week that bitcoin price will drop and yes it did.
A lot of traders are feeling the present epidemic may be causing the downturn.
As we all know that China is the major crypto region in the world and anything that should affect their stability may also affect the crypto market.
We presently have support at $8,556 which caused a spike.
This spike might not last since we are in a downtrend already. Nevertheless, $9,183 should be the target before the continuation of the downtrend.
If you feel the need to trade this short spikes, then you can do so on smaller time frames as this will give the edge of seeing every market action.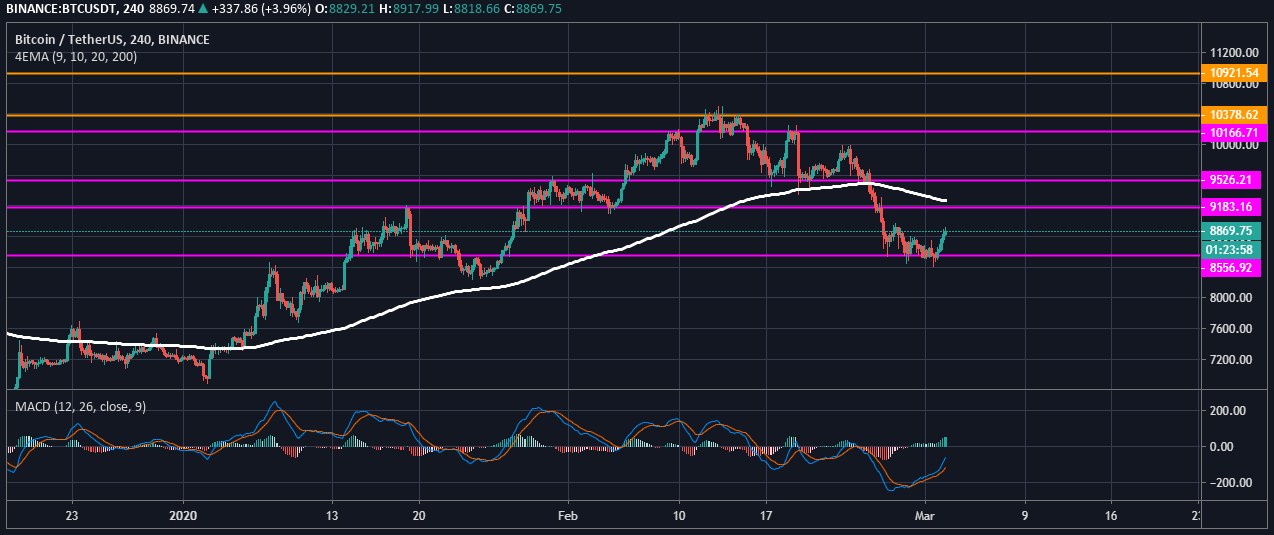 Looking at the technical indicators:   
Major Support Level – $8,556

Major Resistance Level – $9,183
Our Recommended Exchanges for placing Crypto Trades
for USD/BTC:
for Naira/BTC: 
If you have any questions, leave it in the comment section below.
Disclaimer: This article is in no way a financial advisor for your trading. Any action taken in this regard is done at your own risk. Nigerian Bitcoin Community is not liable for any loss or gain as a result of the application of this content. We advise you to do your own research.