Now we must be careful of the downtrend as more fall is imminent. The next touch should be $46,000.
Is it wise to trade bitcoin now? Yes but short-term trades.
Bitcoin price is retesting the $56,200 level again and this time it might drop lower.
The MACD should lower soon as volatility towards the uptrend is dropping.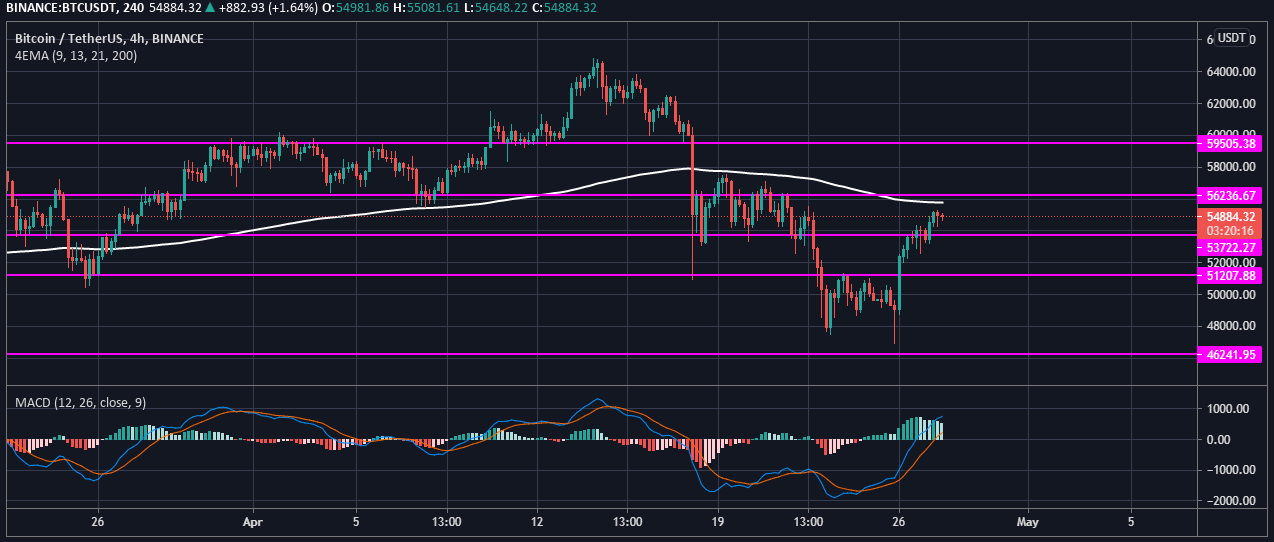 Looking at the technical indicators:
Major Support Level

 

– $53,722

Major Resistance Level

 

– $56,236
Our Recommended Exchanges for placing Crypto Trades
for USD/BTC:for Naira/BTC: 

If you have any questions, leave them in the comment section below. 

Disclaimer: This article is in no way a financial advisor for your trading. Any action taken in this regard is done at your own risk. Nigerian Bitcoin Community is not liable for any loss or gain as a result of the application of this content. We advise you to do your own research.

Bitcoin mighty fall has begun. Bitcoin price touched $48,000. If you are not trading smart, then you are very wrong.