The buyers and sellers are having a hard time pulling this off. Though we expect a more a consistent move to the upper side. 
The expected move should be to the upside after bitcoin price breaks the white trend line, touches resistant $9,913 and then retraces to the white trendline before shooting to the upside.
Though volatility is low now but it's building up and the next move will be massive, and we hope it respects our anticipations.
The MACD cross is also giving us more confirmation on the next bitcoin price move.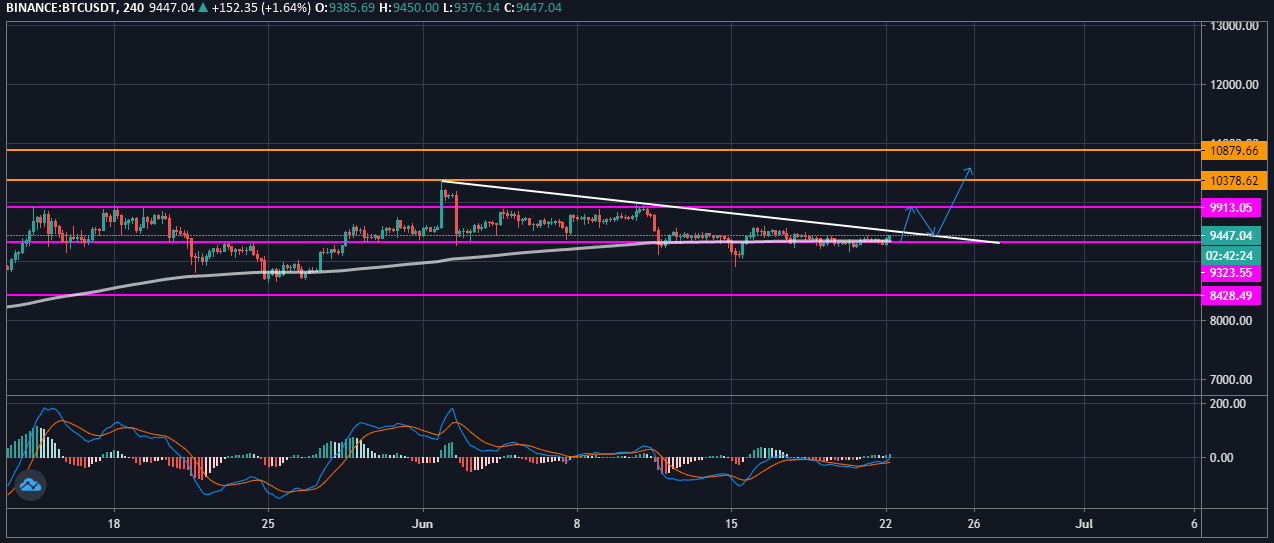 Looking at the technical indicators:    
Major Support Level

 

– $9,411

Major Resistance Level – $9,913
Our Recommended Exchanges for placing Crypto Trades
for USD/BTC:for Naira/BTC: 

If you have any questions, leave it in the comment section below. 

Disclaimer: This article is in no way a financial advisor for your trading. Any action taken in this regard is done at your own risk. Nigerian Bitcoin Community is not liable for any loss or gain as a result of the application of this content. We advise you to do your own research.

Great anticipation into this week as bitcoin maintains it's consolidation. Last week we expected a breakout from the range.