Bitcoin Price Expectation For This Week
Though the momentum of bitcoin price is dropped, we expect that it should find support for another short bull run at level $9,943 without a cross below 55 EMA. If we should see bitcoin price movement below the 55 EMA at this junction with the support level broken downwards and the 9 EMA crosses below the 55 EMA then will have to short (sell) our stakes. In conclusion, our determinant move is in the sustenance or break of our support level, $9,943. If the former, then our MACD cross above will give our next entry, but if the latter, then we might be in the proposed bearish trend.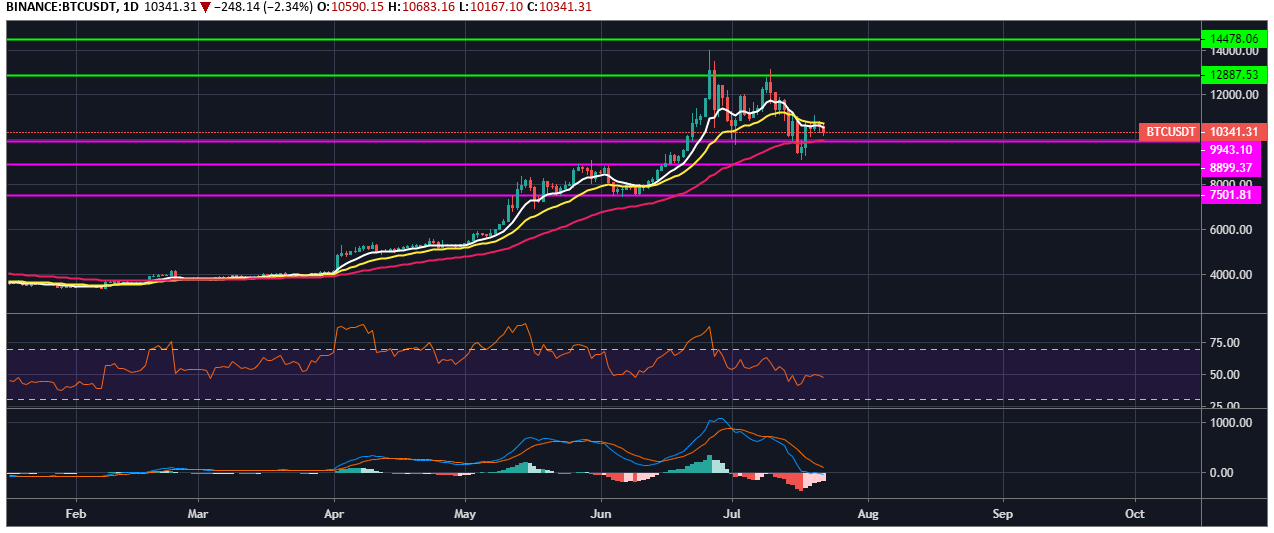 Looking at the technical indicators:     
Major Support Level – $9,943
Major Resistance Level
– $10,800
Our Recommended Exchanges for placing Crypto Trades
for USD/BTC: for Naira/BTC: 

If you have any questions, leave it in the comment section below.

Disclaimer: This article is in no way a financial advisor for your trading. Any action taken in this regard is done at your own risk. Nigerian Bitcoin Community is not liable for any loss or gain as a result of the application of this content. We advise you to do your own research.

It's nice to have us talk about bitcoin price update again. A lot of unrest is present in the heart of traders as bitcoin price momentum reduces drastically. Are we in a bearish market already? Why has the bitcoin price been moving in an inconsistent manner? Do you think bitcoin can touch the ceiling again this year? Now, in a nutshell, bitcoin price is facing some kind of correction and this may spell the beginning of a temporary bearish trend. A lot of traders will fight this claim of mine, but here are my vantage-points: the RSI is dropping consistently and has dropped below level 50, the MACD moving averages are closing up which means an uptrend is imminent, the 9 EMA has crossed below the 21 EMA, and lastly the present support, $9,943 is about to play out.