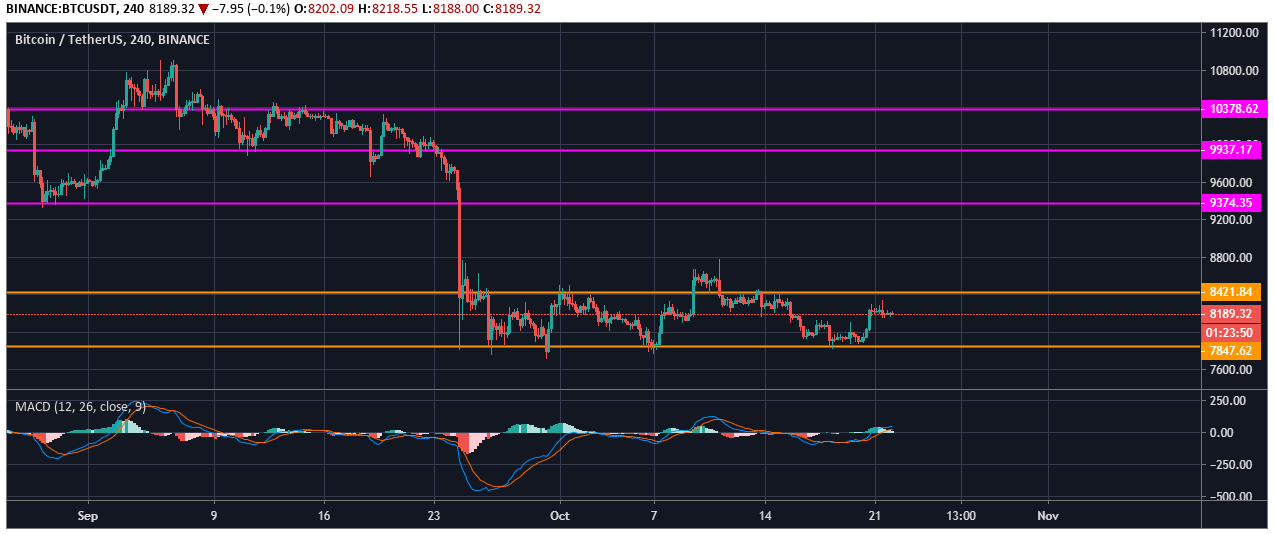 Looking at the technical indicators:   
Major Support Level – $7,847
Major Resistance Level
– $8,421
Our Recommended Exchanges for placing Crypto Trades
for USD/BTC: for Naira/BTC: 

If you have any questions, leave it in the comment section below.

Disclaimer: This article is in no way a financial advisor for your trading. Any action taken in this regard is done at your own risk. Nigerian Bitcoin Community is not liable for any loss or gain as a result of the application of this content. We advise you to do your own research.

Bitcoin price is still in the horizontal channel. There has been no significant change in the price. We have been ranging between $8,421 and $7,847. This is a good time to basically trade altcoins. Last week we expected a drop in price which did occur. For those who trade on lower time frames like 15mins, 5mins, and 1min chart you can trade between this range, but be careful of the next breakout. The double bottom at $7,847 may not hold for too long so trade with caution. What we expect next is a downwards MACD cross which may break the present support, $7,847.