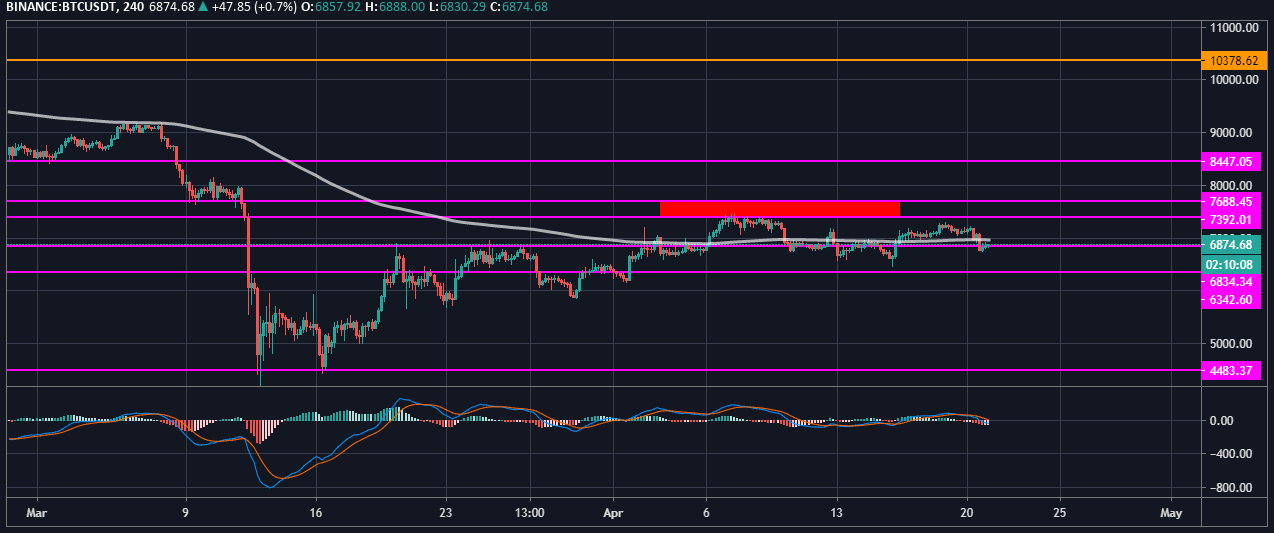 Looking at the technical indicators:    
Major Support Level – $6,834

Major Resistance Level – $7,392
Our Recommended Exchanges for placing Crypto Trades
for USD/BTC: for Naira/BTC: 

If you have any questions, leave it in the comment section below.

Disclaimer: This article is in no way a financial advisor for your trading. Any action taken in this regard is done at your own risk. Nigerian Bitcoin Community is not liable for any loss or gain as a result of the application of this content. We advise you to do your own research.

Hope we all are staying safe. Bitcoin has moved sideways for too long. Last week bitcoin posed a climb but got stopped at $7,392. Now bitcoin price is at $6,874 and may drop below $6,834 soon. It's not safe trading now with this sideways movements. We are looking for a steady movement above the 200EMA. The MACD is moving downwards and this means a shift downwards. I will advise we wait for the price to move above $7,392 for the net upward move to be valid.