One thing I have learned in trading generally is not to predict the market but rather follow the market trend.
Follow the price trend and not act like a fortune teller.
Last week we expected more climbs for bitcoin price. Though this didn't occur still all hope isn't lost.
The present trend isn't guaranteed to be bearish (downwards) until bitcoin price drops below the 200 EMA and retest it making it a resistant.
Presently bitcoin price is at $9,400 and may encounter a resistant at the touch of the white trend line, else we should expect a spike to the upside.
MACD is in the oversold region and the MACD histogram is thinned out which signifies some volatility coming to the bitcoin market. Note that this volatility may be to the up or downside. Though we look to see more possibilities to the upside.
If bitcoin price breaks $9,913 then more upward movements should follow.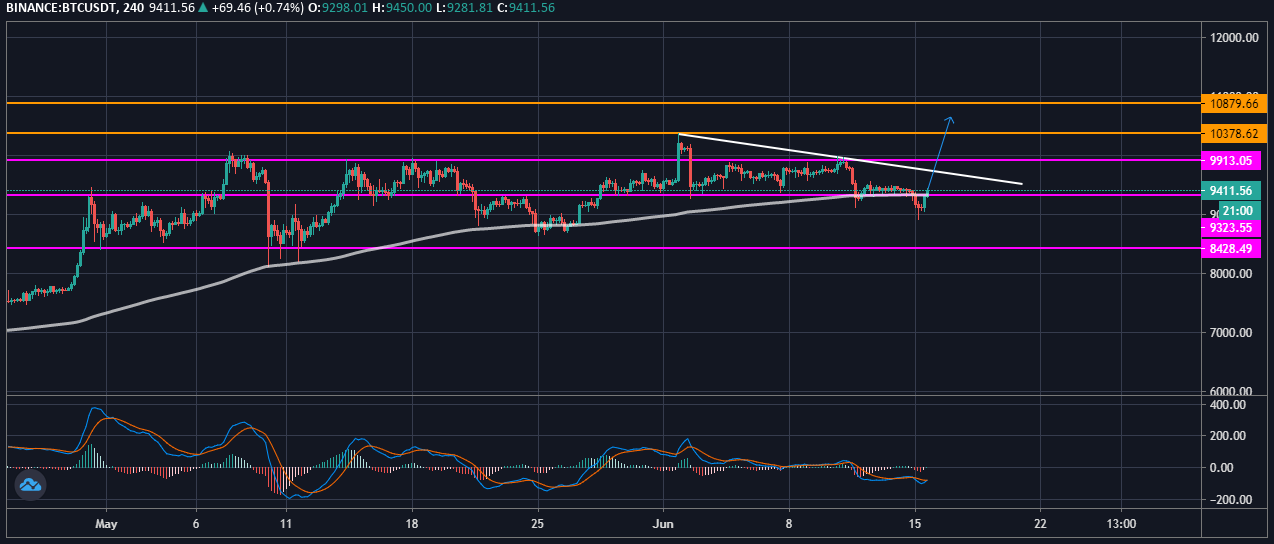 Looking at the technical indicators:    
Major Support Level – $9,411

Major Resistance Level – $9,913
Our Recommended Exchanges for placing Crypto Trades
for USD/BTC:for Naira/BTC: 

If you have any questions, leave it in the comment section below. 

Disclaimer: This article is in no way a financial advisor for your trading. Any action taken in this regard is done at your own risk. Nigerian Bitcoin Community is not liable for any loss or gain as a result of the application of this content. We advise you to do your own research.

Welcome to new week traders. A lot of panics is in the bitcoin community as a lot of people believe the market is drawing down.