Happy new week to everyone. Bitcoin is indeed moving in a good direction for us. 
Though what expected last week was a climb but it didn't come with the momentum we expected. 
The same opportunity still presents itself this week as we see that bitcoin price is consolidating along the 200 moving average and our MACD histogram is also showing a build up of momentum as it shrinks.
The MACD movement is presently overbought.It moved downwards a bit to retest the new support at $9,282 where the consolidation (argument between buyers and sellers) is taking place. 
A MACD upward cross is pending and we expect the cross to happen soon with our targets being $9,785.
Bitcoin price might surpass $9,785, though we don't expect this to happen soon.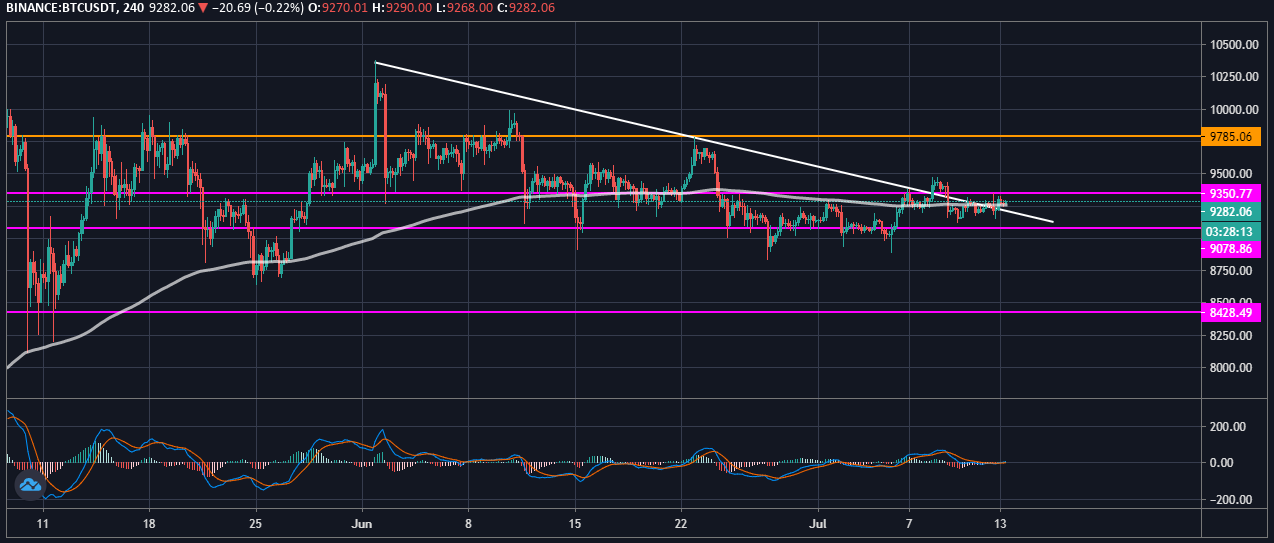 Looking at the technical indicators:    
Major Support Level

 

– $9,282

Major Resistance Level

 

– $9,350
Our Recommended Exchanges for placing Crypto Trades
for USD/BTC:for Naira/BTC: 
If you have any questions, leave it in the comment section below. 
Disclaimer: This article is in no way a financial advisor for your trading. Any action taken in this regard is done at your own risk. Nigerian Bitcoin Community is not liable for any loss or gain as a result of the application of this content. We advise you to do your own research.