Who would have ever thought that a particular NFT could print free crazy money for investors?
In just a few seconds after listing, this new altcoin gained over 20X.
And of course, I am talking about the APE Coin.
In this article, I will tell you all you need to know about the APE coin.
From the founders to the use-cases and whether you should invest in it or not.
If you are with me, make sure to read the article to the end.
---
Post Summary
This is what I will cover:
For easy navigation, I included links to the details of each subheading in it. So you just need to click on it and the details are displayed.
All set? Let's get started!
---
1. What Is APE Coin?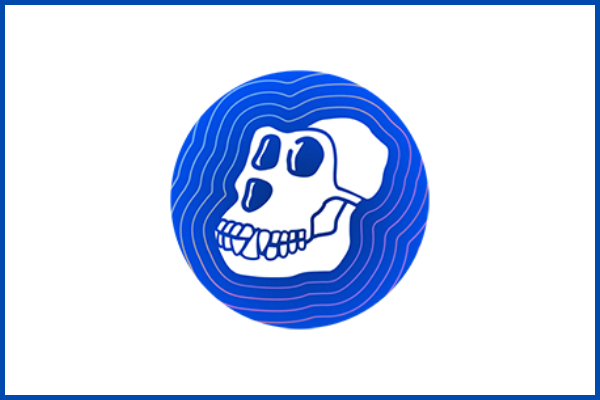 APE Coin is a Web3 and metaverse token founded by Yuga Labs, the company behind the Bored Ape Yacht club.
However, the token was created to be community-driven.
It is the coin holders, or the APECoin DAO, that collectively own it and make decisions that govern it.
Then there is the APE Foundation, in charge of implementing the decisions made by the ApeCoin DAO.
At the time of the coin's launch in March 2017, the Ape Foundation consists of a board of members made up of five prominent crypto investors who are:
Alexis Ohanian, co-founder of Reddit
Amy Wu, Head of Ventures & Gaming at FTX
Maaria Bajwa, Principal at Sound Ventures
Yat Siu, Co-founder & Chairman of Animoca Brands
Dean Steinbeck, General Counsel at Horizen Labs
This board of members will only serve for six months.
Following that, the APE DAO will vote on whether to keep existing board members or appoint new ones on an annual basis.
In the next section, we'll go over the coin's tokenomics.
---
2. APE Coin Tokenomics
The APE coin is an ERC-20 and also a BEP-20 token with the ticker APE.
It will serve the following use cases:
Holding the APE coin makes you a member of the APE DAO, allowing you to vote for changes in the APE ecosystem.
1 APE coin equals one vote and there are no voting fees incurred.
It will be the utility token used in the future metaverse that the Yuga labs plan to build.
Holders of the APE coin will have access to unique games, events, merch, and more.
It will be used to reward developers that contribute to the project.
The total supply of APE Coin is permanently fixed at 1 billion tokens.
It will not increase, and there is no preset coin burn to reduce the supply as time goes on.
APE Coin Allocation
The APE coin was allocated to four main groups.
Groups
Allocations
Ecosystem fund
It consists of:
-150,000,000 APEs issued to the
Bored Ape Yacht and
Mutant Ape Yacht NFT holders.
-And the 470,000,000 APEs
issued to the APE DAO treasury

Total: 62% of the coin's supply.
Yuga labs and Charity
It consists of:
-150,000,000 APEs allocated to
the Yuga labs.
– And the 10,000,000 allocated to
the Jane Goodall Legacy Foundation

Total: 16% of the coin's supply.
Launch Contributors
14% of the coin's supply.
BAYC founders
8% of the coin's supply.
All these tokens will not be released at once.
There is a 48-month vesting period. You can find the details about the vesting schedule here.
However, it is with the exception of coins issued to the Bored and Mutant Ape Yacht NFT holders.
The tokens allocated to the aforementioned NFT holders were all unlocked.
But 15% of it was locked in a smart contract and stored in a multi-sig wallet (more about this later).
Right from the launch date, all eligible NFT holders can claim the APE token.
And so far, over 126 million APE tokens have been claimed.
Scroll down for more details!
---
3. How To Claim The APE Coin
Tokens allocated per NFT or NFT pair can be seen on the screen.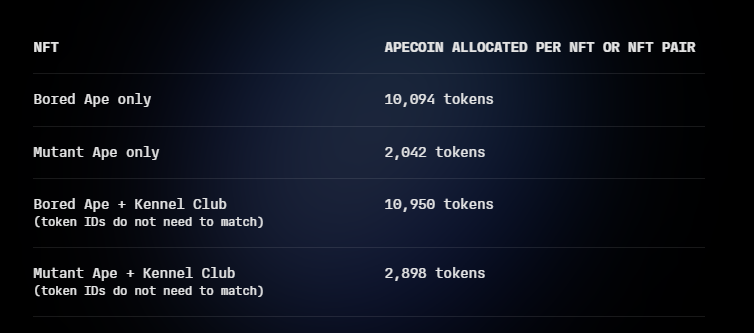 If you are eligible but are not sure how to claim your own share of this token, follow these simple steps:
Step 2: Connect your Metamask wallet. Make sure you have your NFT in your Metamask wallet.
After this, click on "Claim" and the APE coin will then be sent to your wallet.
If you don't see the APE coin in your wallet, add this contract address (0x025C6da5BD0e6A5dd1350fda9e3B6a614B205a1F) to make it visible.
Note:
An NFT can only be used once for each claim.
Also, the claim period will last for 90 days, counting down from the launch date, which is March 17, 2022.
The 15% locked in a smart contract, already mentioned, will ensure that the "claiming" is well organized.
It is responsible for the following:
Initiating and ending the claim period
Taking ownership of all unclaimed APE tokens and transferring them to the APE DAO treasury at the end of the claim period.
Many exchanges have shown their support for the APE coin.
See the list of exchanges where it is traded below.
---
4. Exchanges To Buy APE Coin
These are my 5 best!
1. Binance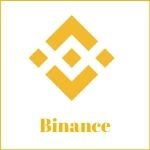 Binance is the biggest exchange in the world with over 13 million users.
The exchange has good liquidity and volume for all supported APE trading pairs.
You can trade APE against the following currencies:
USDT, BUSD, BTC, TRY, EUR, BNB, GBP
2. Huobi
Huobi is one of the oldest crypto exchanges founded by Leon in 2013.
It is a reputable exchange and supports a plethora of cryptocurrencies.
One of the things that makes Huobi remarkable is that it has never been hacked since its inception.
APE is traded against USDT on Huobi.
3. FTX
FTX was founded in 2019 by the team at Alameda Research; a leading quant firm and crypto liquidity provider.
It is a major player in the crypto industry, with a range of crypto derivative products.
You can buy/sell APE with USD on FTX.
4. Kucoin
Kucoin is a Seychelles-based crypto exchange founded in 2017.
Coinmarketcap puts it third among the "Top 100 Crypto Exchanges".
Every day, up to $7,420,000,765.57 in volume is traded on Kucoin.
APE is traded against USDT on Kucoin.
5. Coinbase
Coinbase comes second place in Coinmarketcap's top 100 crypto exchanges, right after Binance.
The exchange is available in over 100 countries.
You can buy APE on Coinbase with these currencies: USDT, USD, and EUR.
---
5. Top 5 Wallets To Store APE Coins
My top picks!
1. Ledger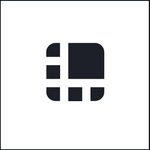 Ledger was founded in 2014 by a French company.
It is a hardware wallet that securely stores crypto offline.
Furthermore, it has a strong security feature that makes it nearly impenetrable to hackers.
Ledger has two products – Ledger Nano S and Ledger Nano X.
Getting your hands on them, though, costs a pretty penny (about $59).
2. MetaMask
MetaMask is a cryptocurrency wallet designed specifically for the Ethereum Blockchain.
However, Metamask also supports multiple blockchains, including Solana and BSC.
Once configured, you can use it to store both the ERC-20 version of APE and the BEP-20 version as well.
Learn how to use Metamask by reading our Metamask review.
3. Math Wallet
Math is one of the easy-to-use, and secure wallets to store APE tokens.
It is a non-custodial multi-crypto wallet with over 30 different blockchains supported.
It is available via a mobile app, a web wallet, a browser extension, and a hardware wallet.
You can store ERC-20 and BEP-20 versions of APE on Mathwallet.
4. Trust Wallet
Trust is a multi-crypto mobile wallet that is non-custodial.
It supports over 40 blockchains, and over a million cryptocurrencies.
With the Trust Wallet, you can send and receive APE tokens seamlessly.
ERC-20 and BEP-20 versions of APE can be stored on the Trust wallet
5. Coinbase Wallet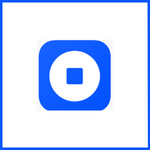 Coinbase wallet is non-custodial for storing multiple cryptos.
The wallet supports the storage of more than 500 cryptocurrencies including NFTs.
Also, it allows you to trade your assets directly on the Coinbase exchange.
The Coinbase wallet is available on Google Play, the App Store, and as a Chrome extension.
But should you really buy the APE coin?
And, what's the possibility that it will turn out to be a good investment for you?
I will share my thoughts below. Scroll down!
---
6. Is APE Coin A Good Investment?
The APE coin is currently drumming up major crypto hype.
As of this writing, the APE coin is priced at $11.16. It is also ranked #46 on Coinmarketcap.
And impressively, it was able to reach billions of dollars in market cap on the very first day of launch. Wow!
This is an indication that the coin is doing well in the market.
However, this coin is still very much in the speculation phase.
Except for governance, there are not many solid use-cases for it.
It has not even been used for governance at the time of writing.
From where I see it, the reason for its current popularity and performance is the free airdrop, which made some investors a crazy windfall profit and nothing else.
However, I am strongly bullish on the APE coin. Here are my reasons:
Firstly, it is built on a strong project.
Bored and Mutant APE Yachts are two of the most popular NFT projects.
And let's not forget that they already have a strong and vibrant community.
Secondly, the token got tremendous exchange support in just a few days of launch.
Thirdly, the folks at Yuga Labs plan to adopt the APE coin as its utility token.
Animoca Brands is also adopting the APE coin as an in-game currency.
This, of course, will bring in a significant use case that may possibly drive up the price.
Do note that this is just my opinion. Before investing, make sure you DYOR.
---
Ps: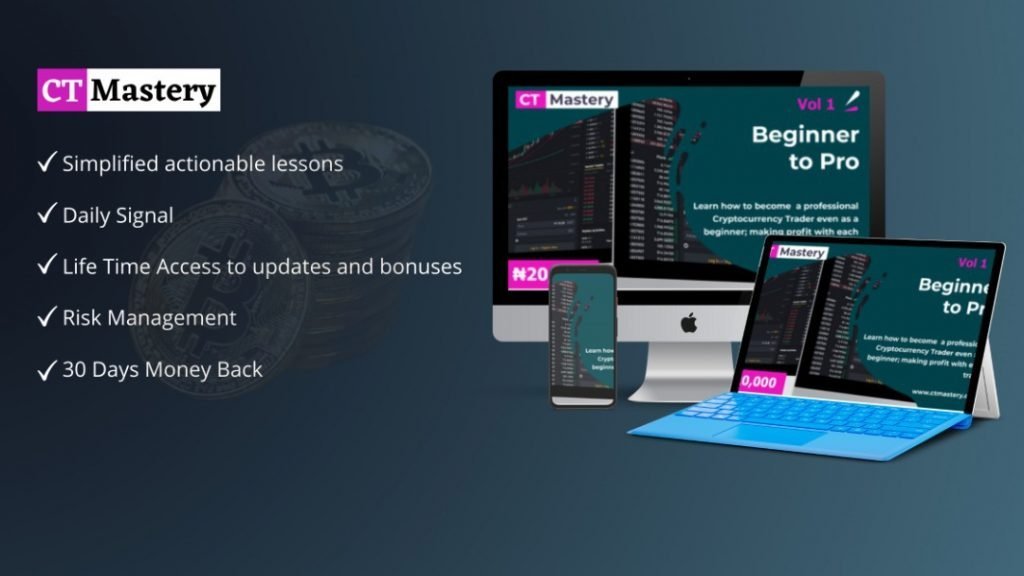 If you want to learn how to trade cryptocurrencies profitably, we developed a perfect course to help you master Cryptocurrency Trading.
Go to www.ctmastery.com to enroll.
You can also join our Telegram community at https://t.me/ctmastery for more information.
---
Conclusion
This brings us to the end of this post.
I would like to get your opinion.
What do you think is the potential of the APE coin?
Are you bullish or not about it?
Share your thoughts in the comment section.
Did you enjoy the post?
Click the social media icons and share it with your friends. Cheers!
---
Also read: